Utah has experienced a significant amount of snowfall this winter season. However, temperatures are now beginning to rise. Acknowledging the looming threat of potential floods resulting from the rapid melting of snow is imperative.
It is with great concern that the Utah Division of Emergency Management implores all Utah residents to take proactive measures in readiness for the imminent risk of floods. Homeowners must be ready for the potential devastation that could ensue.
Therefore, taking urgent action to mitigate the risks and safeguard lives and property is highly advisable. What if, despite preemptive measurements, a home is damaged in a spot flood? Who pays for those damages?
Don't Expect Homeowners Insurance to Pay for Spot Flood Damages
It may seem that your homeowners insurance policy is there to cover any damage caused by flooding. But unfortunately, that is usually not the case. When water damage is the result of a flood, it is not typically covered by a standard homeowners policy.
Wade Mathews, the public information officer for the Utah Division of Emergency Management, explained in a recentABC4 news report, "Homeowners insurance does not cover flood damage, and so if you want to have coverage for flood damage, you need to get a secondary flood insurance policy or a flood insurance rider."
How Flood Insurance Can Help With Damages Caused by Spot Flooding
Utah is susceptible to flooding every year. These floods can manifest themselves in various forms of spot flooding, including rising waterways, flash flooding, flooding after fires, and sheet flooding due to accelerated snowmelt.
Since most homeowners insurance policies do not cover flood-related damages, these costs could end up coming out of your pocket. This underscores the need for using federal flood insurance.
The National Flood Insurance Program (NFIP) makes flood insurance accessible to communities participating in the program. In addition, this coverage is available to homeowners whether or not they are in a designated flood zone. Thus, obtaining federal flood insurance is a critical step in safeguarding your home and property from the potentially catastrophic effects of flooding.
What If I Don't Live in a Flood Zone?
It is crucial to ascertain the level of risk in your area and undertake measures to reduce potential damage. Nonetheless, keep in mind that spot flooding can occur anywhere, regardless of whether or not you reside in a flood-prone area.
What Exactly is "Spot Flooding"?
In the context of natural disasters, "spot flooding" refers to the localized flooding of an area caused by heavy rainfall or other precipitation. In almost all cases of spot flooding, the flooding occurs over a relatively short period of time.
Spot flooding can occur in a variety of settings, such as:
Urban areas
Agricultural fields
Low-lying regions
Spot floods can be caused by a range of factors, including intense thunderstorms, tropical storms or hurricanes, and rapid snowmelt.
Unlike larger-scale floods, which can impact entire regions or countries, spot flooding is typically confined to a smaller geographic area. Usually, they may occur on a single street or in a neighborhood.
What is the Difference Between a Flood and a Flash Flood?
To better understand what a spot flood is, it is also helpful to clarify what official weather organizations consider to be a flood. The designation "flood" and "flash flood" are two types of natural disasters that can cause significant damage and loss of life.
Flood
The term flood refers to the overflow of water onto normally dry land. This could involve flooding an area typically dry due to rising water in a current waterway such as a river, stream, or drainage ditch.
Additionally, ponding of water at or near the point where the rain fell can also contribute to flooding. Similarly, an accumulation of ponded water from snowmelt can create flooding.
Compared to flash floods, flooding is generally considered to be a longer-term event. It can last for several days or even weeks.
Flash flood
A flash flood is a type of flood caused by heavy or excessive rainfall in a relatively short period of time, typically taking less than 6 hours. A sudden and rapid rise in water levels usually characterizes these floods.
Flash floods are a particularly dangerous type of flooding due to their sudden onset and potential for rapid and destructive water flow. This sudden water flow can result in raging torrents that sweep through riverbeds, urban streets, or mountain canyons. The rushing water carries away everything in its path.
This kind of flood can happen minutes or hours after a period of heavy rain. Flash floods can even occur when it has not rained, perhaps when a levee or dam has fallen or when ice or debris has caused a dam to release water suddenly.
Why is Utah Especially Prone to Flooding?
In Utah, a sudden and significant rise in temperatures can cause an out-of-the-blue and rapid snowmelt. A sharp spike in temperatures has brought the snowpacks down from the mountains before; floods of this sort have been recorded in Utah as far back as 1884.
When heavy rainfall and rapid snowmelt occur at the same time, flooding is often a dangerous consequence.
Spot Floods Can Cause Extensive Damage and Be Costly
Although affecting a smaller area, spot floods can still be problematic, dangerous, and expensive. Spot flooding can cause significant damage and disruption, including property damage, transportation disruptions, and even loss of life in some cases.
How to Get Help Collecting Damages for Spot Flooding
If your home or property has been damaged because of a spot flood and the parties or agency responsible for paying for the damages are obstinate and resistant to settling your claim, please contact us.
Siegfried & Jensen's experienced Utah lawyers thoroughly understand the state's laws and how they relate to spot floods. We can also clarify what does and doesn't qualify you to file a homeowners insurance claim.
By speaking with us in a free, no-obligation consultation, you have nothing to lose. Contact us today for a free consultation at (801) 845-9000 or complete our online form.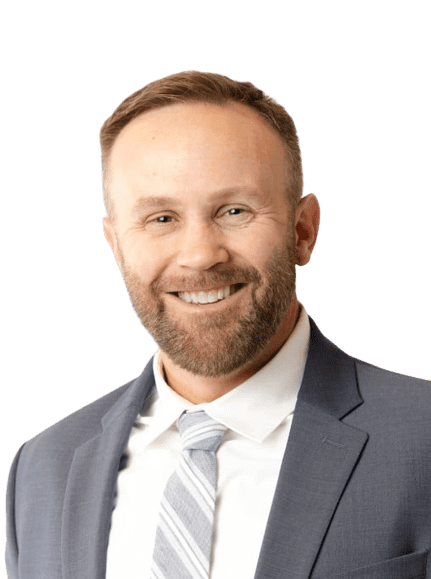 Content checked by personal injury attorney Todd Bradford. I worked for a small law firm in Utah County, where I handled various types of cases. My main focus was personal injury and I decided that is what I enjoyed doing the most. I rejoined Siegfried and Jensen in 2012 where my focus is solely on helping personal injury clients. I take pride in helping personal injury clients and enjoy serving them. If you need an attorney for auto accidents or injuries of any kind in Salt Lake City, UT, Ogden, UT, Spokane, WA, or Boise, ID, contact us.