A car crash is never an easy situation. They happen very suddenly and unexpected, leaving you likely to be upset and confused about what happened. Car crashes can result in serious injury or harm to yourself or your family, causing pain and anguish.
On top of all this, you are likely to have sudden expenses directly resulting from the crash. This can put undue stress on you and your family when you should be focusing on rehabilitation after an accident.
If you or a loved one sustained injury or property damage caused by a car crash, you could possibly be eligible for an accident claim in order to recover lost compensation. Every vehicle crash claim is different, and the specific damages that you can recover will depend on various factors. These change on a case-by-case basis due to the circumstances of the accident, but you can be eligible for a large settlement from the insurance company of the at-fault party.
You can contact an experienced auto accident lawyer in Utah in order to help identify the specific damages that you have sustained and explain how to assess damages after a car accident. Call us today to schedule a free, no obligation consultation.
Categories of Damages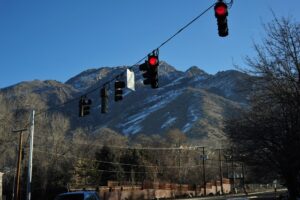 Injury takes a toll on your life in more ways than one. Accidents can cause unforeseen expenses, an inability to work for an extended period of time, and general suffering. You have rights after being injured in an accident, and an attorney can help you when pursuing a legal case. Your attorney can take over negotiations with the insurance company so you can focus on your rehabilitation after being injured in an accident.
Your lawyer can pursue compensation for a few kinds of damages that are the result of a personal injury claim. These include:
Property Damage.

In car crashes, it is common for your vehicle to be damaged. Compensation for property damage could cover the cost to fix or replace a car, on top of other property damage resulting from the crash. You could also be reimbursed fully for the price of a rental. You should keep all receipts and bills for repairing your vehicle and other property damage after an accident. This can help provide documentation of the damages that you can show in court.

Medical Costs. The cost of medical care is usually a significant part of a damages claim. These bills can involve diagnosis, hospitalization, as well as other treatment costs. You could also have bills for prescriptions and other medications. You will need to keep certain documents to be reimbursed for your healthcare expenses. These include doctor notes, diagnosis records, bills from treatment, prescription bottles, and medical receipts.
Lost Income. It is common for sufferers of traumatic injuries to be unable to return to work while recovering from their injuries. You can help regain lost wages from missing work if you provide your car accident lawyer lawyer with documents about your normal pay rate and working hours missed.
Lost Earning Capacity.

In some cases, you could receive severe injuries that result in you being unable to return to work. This could be due to a disability stemming from the accident. You could need an expert witness to explain your lost ability to work.

Pain and Suffering.

Other damages are not so easy to place value. You could experience extreme pain and suffering after the accident. You could need psychological counseling because of new trauma around the incident. This amounts to huge expenses for your mental health, and you should not ignore this when filing your claim. You could possibly pursue compensation for these types of damages.
Receiving Compensation
Many times these cases are resolved through a settlement from the insurance company that is based on the value of damages. There are limitations to how much the insurance company can pay. It all depends on the limits of the insurance policy.
There are ways to recover more compensation even if the settlement is not enough to cover the cost of your damages. You can choose to pursue a personal injury lawsuit against the responsible party. When filing a lawsuit, you have to show evidence that the accident was the result of another driver and that he or she is liable for all your damages.
You need to hold these people responsible for their actions. If their negligent actions caused your injuries, the at-fault party should pay for the costs of your damages.
Statute of Limitations
In Utah, you have four years after the time of the accident to file a lawsuit against the responsible party. It is important that you take the necessary steps to protect yourself and your legal rights quickly.
With the help of an experienced attorney, you can make sure that you pursue an accident claim in the event that the insurance company does not offer a sufficient settlement for your damages. As long as you do so before the deadline, you are able to pursue a lawsuit against the at-fault party.
Fatal Car Crashes in Utah
A crash happens every 10 minutes in Utah. Someone is injured in a car accident every 23 minutes. Each car crash claim is unique, and the damages you can recover change depending on the circumstances of the accident. In many cases, the victims and their families are able to file a personal injury claim if they were injured due to the negligence of another driver. Call us today for a free, no-obligation consultation to discuss your claim.
The qualified car crash attorneys in Utah at Siegfried & Jensen have been helping the residents of Utah for over 30 years. We believe in holding at-fault parties responsible for their actions today. We have helped families win millions in order to recover after a terrible accident. We can create a legal plan that is tailored to your needs as a car crash victim in Utah. Call us today at (801) 845-9000 to discuss your claim and see how we can help you.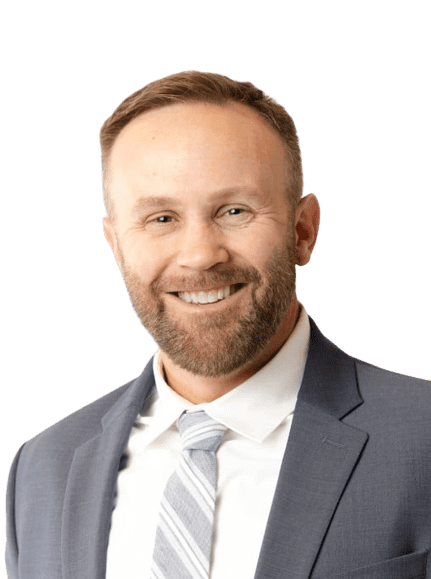 Content checked by personal injury attorney Todd Bradford. I worked for a small law firm in Utah County, where I handled various types of cases. My main focus was personal injury and I decided that is what I enjoyed doing the most. I rejoined Siegfried and Jensen in 2012 where my focus is solely on helping personal injury clients. I take pride in helping personal injury clients and enjoy serving them. If you need an attorney for auto accidents or injuries of any kind in Salt Lake City, UT, Ogden, UT, Spokane, WA, or Boise, ID, contact us.