Like every other state, if you have had property damages due to someone else's negligence or intentional actions in Utah, you may be considering pursuing a civil lawsuit due to the accident. If this is the case, you should also understate the statute of limitations and how it could be applicable to your potential claim.
To provide some background, a "statute of limitations" is a state law that limits your right to have a civil court consider your lawsuit against the at-fault party through establishing a strict deadline for when the case should start. If this deadline is missed, you will essentially lose the right to bring your suit to trial. Every state has similar laws that set time limits that usually vary on the type of case that is being filed.
Today, we are going to discuss the statute of limitations that are applied to property damage suits it the state of Utah, the possible consequences of missing the deadline, and the extremely rare cases that may allow you to extend the set time limit.
The Filing Deadline for a Property Damage Lawsuit in Utah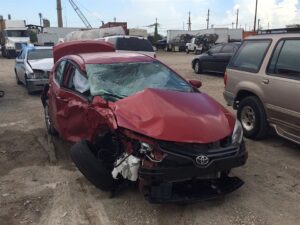 In Utah, the statute of limitations filing deadline is determined by if your case involves damage to your "real" property — such as a house, building, or land — or your personal property — which includes damage to a vehicle. Essentially, Utah Code section 78B-2-305 establishes a three-year deadline for filing a lawsuit:
For waste, trespassing upon, or injury to real property; or

For taking, detaining, or injuring personal property.
For instance, any car damage claim after a vehicle collision is required to be filed within three years of the time of the accident in Utah, and this same deadline also is used when considering a lawsuit levied by a homeowner arguing that physical damage to the outside of his or her home was due to a neighbor's negligent actions.
The three-year time limit will usually begin on the date of the accident that caused damage. However, as a way to push back this timeline, a property owner could perhaps claim that the damage — or the cause of it — was not able to be reasonably discovered immediately following the incident. 
What Happens If You Miss the Filing Deadline in Utah
Now, you may be wondering what may take place if you attempt to file your Utah property damage suit after the time limit has lapsed. In this scenario, you can predict that the defendant — the party who is being sued — filing a motion with the court which asks that the case be dismissed. In most cases, the court is extremely likely to grant dismissal unless very rare situations allow for an extension of the deadline to be applicable (this will be explained in greater depth in the following section). In this case, it is important to pay close attention to — and comply with — the Utah statute of limitations for property damages cases, even if you are pretty sure that you may be able to resolve the conflict without having to go to trial.
Extending the Lawsuit Filing Deadline in Utah
For a majority of lawsuits in the state of Utah, such as civil cases involving property damage, there are many situations that could possibly help to extend the set deadline for filing a lawsuit that is established under the statute of limitations.
For instance, special rules may come into effect at the date the property damage takes place if the owner of the property is "under the age of the majority" — meaning under 18 in Utah — or "mentally incompetent." In these cases, the statute of limitations countdown will not begin for the property owner — unless there is a set legal guardian — until he or she reaches 18 years of age or declared mentally competent according to Utah Code section 78B-2-108.
Another possible exception to the usually strict use of the statute of limitations deadline could be when the defendant — the person who is accused of causing the property damage — leaves the state before the suit can be filed against him or her. The period of absence would not likely be counted as part of the time limit for filing a case against the defendant. This rule can be found at Utah Code section 78B-2-104.
Other conditions could affect the Utah statute of limitations as well as how the time frame is calculated. If you have any questions about how the statute of limitations could be applied to your potential lawsuit involving property damage, a qualified Utah personal injury lawyer could help you with some of these questions.
Salt Lake City Area Car Crashes
Utah is a relatively safe state regarding fatal car crashes when compared to the national average in the United States. However, crashes are never completely preventable and are able to impact almost anyone at any time. Whether you are a driver or a passenger in a car, a car crash can leave you with severe injuries that could even disrupt your life for a significant period of time. You may be unable to return to work or enjoy things as you once did. You could possibly suffer from intense trauma associated with the collision that leaves you with pain and suffering that is difficult to ignore. Whatever the case, you should always call an experienced Salt Lake City car crash attorney after being harmed in a collision to protect your legal rights. 
Siegfried & Jensen wants to remind you that you are not alone after a terrible collision. You may wonder what your legal options are and if a lawyer could even help you recover after a car crash. We have helped thousands of victims recover multi-million dollar settlements after being injured by a reckless driver, and we aim to help thousands more get back on the path toward recovery after a crash. If you have any questions or are just curious if you have grounds for a personal injury claim, give our law offices a call at (801) 845-9000 to see how we can help you and to discuss your case today with an experienced legal representative.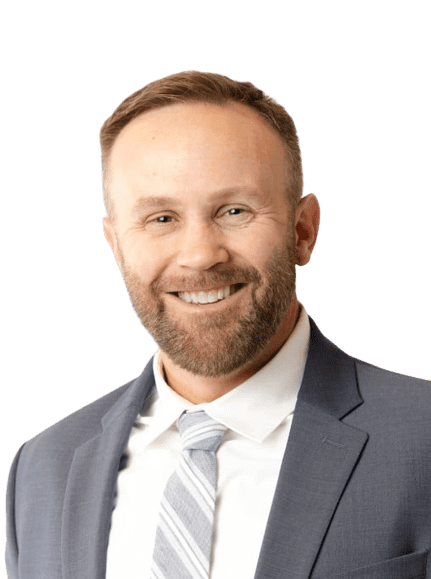 Content checked by personal injury attorney Todd Bradford. I worked for a small law firm in Utah County, where I handled various types of cases. My main focus was personal injury and I decided that is what I enjoyed doing the most. I rejoined Siegfried and Jensen in 2012 where my focus is solely on helping personal injury clients. I take pride in helping personal injury clients and enjoy serving them. If you need an attorney for auto accidents or injuries of any kind in Salt Lake City, UT, Ogden, UT, Spokane, WA, or Boise, ID, contact us.