Every year, tens of thousands of car accidents occur throughout the state of Utah, leaving thousands suffering from injuries while several hundred lose their lives. Quite often, these accidents occur due to the reckless and negligent acts of other drivers on the roadway.
When a person suffers an injury or property damage in an automobile accident, they may be able to file an accident claim to recover compensation for their losses. Every car accident claim is unique, and the damages an accident victim can recover are highly dependent upon numerous factors.
Siegfried & Jensen can help you identify the damages suffered and how the court and insurance companies asses them after an auto accident. Contact our law office today to schedule a free case evaluation.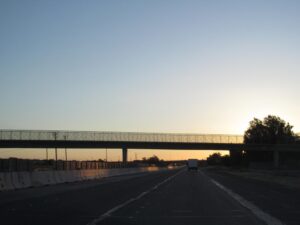 Individuals who are injured in automobile accidents can recover remuneration for several damages they sustain. These damages include:
Property Damage
In automobile accidents, it is extremely common for your vehicle to be damaged. Individuals can obtain compensation for property damage to cover the costs to repair or replace the vehicle. They can obtain compensation even if they've been in a police chase. In addition to vehicle coverage, individuals can be refunded for other personal property that was damaged in the accident.
While vehicles are being repaired, or while an accident victim is waiting for their replacement, they may be able to obtain reimbursement for a rental car. It is crucial to keep all of the receipts, repair bills, replacement bills, and records for other property damage from the accident. These documents will help prove the extent of your losses in order to recover the maximum amount of repayment by the court.
Medical Expenses
Medical bills often account for a major portion of a claim for damages. Individuals who are involved in auto accidents often go to the emergency room for assessment of their injuries. Going to the hospital could result in hospitalization and endless treatment costs. Individuals may acquire more bills for medications and medical equipment, like crutches or wheelchairs.
Keeping accurate records of all medical expenses will help greatly in proving the total amount of damages sustained for medical expenses. These records often include:
Doctor notes;
Prescription bottles or receipts;
Diagnosis records;
Bills from treatments or appointments; and
Therapy notes and bills.
In addition to helping individuals receive an indemnity for their medical bills, maintaining these documents will help bolster a claim for pain and suffering.
Pain And Suffering
Individuals who sustain injuries in auto accidents are able to recover compensation for pain and suffering. These damages are not that easy to calculate; instead, courts and insurance companies will review the injuries a victim sustains, the severity of the injuries, and the extent to which the injuries will impact the victim's life.
Individuals may be forced to go to therapy sessions to learn how to get around after recovering, which can go on for months. Additionally, being involved in a motor vehicle accident often takes an immense toll on a victim's mental state, often forcing them to attend psychological counseling due to trauma. Victims may be able to earn reparations for these damages.
Lost Wages
Quite often, accident victims are forced out of work due to their injuries. Individuals who have to miss work due to hospitalization or follow up appointments can recover their lost wages. These damages are calculated by taking into consideration the amount a victim makes and the number of hours they were forced to take off for treatment or recovery.
Lost Earning Capacity
When victims sustain severe injuries, they can be forced out of work indefinitely, or even permanently. When a victim is unable to return to work, the court takes into consideration the total amount of wages they are unable to make for the remainder of their life. To determine this amount, attorneys often hire financial experts who can review a victim's salary, the number of years they would have worked throughout the remainder of their career, and the changes in salary due to inflation.
Recovering Compensation
A lot of automobile accident cases are resolved through an insurance settlement. These settlement amounts are based on the value of damages that are covered by the insurance policy. Unfortunately, the insurance company is only able to compensate a victim up to the limits of the policy
Accident victims are able to obtain more compensation for their injuries by filing a lawsuit if they feel the settlement amount is not adequate to cover the damages sustained in the accident. Individuals can choose to move forward with a personal injury lawsuit, which is entered against the at-fault party. When filing a lawsuit, an accident victim will have to demonstrate to the court that the accident was caused by the other driver and that he or she is responsible for all of the damages they sustained.
Working With A Utah Personal Injury Attorney Will Help You Recover The Maximum Amount Of Compensation
In Utah, accident victims only have two years from the date of their accident to file a lawsuit against an at-fault party. It is imperative that accident victims take all the steps necessary to protect their legal rights as quickly as possible.
Contacting Siegfried & Jensen will ensure you pursue a car accident claim as quickly as possible. This provides added protection to injury victims by ensuring they are able to pursue a lawsuit before the statute of limitations, should the insurance company fail to offer a fair amount of remuneration.
Every automobile accident is unique. The damages a victim can recover compensation for often vary from case-to-case. It is crucial to contact an experienced attorney who will provide guidance and representation tailored to meet your specific needs. Contact Siegfried & Jensen as soon as possible so we can analyze your case to determine what options are available for you.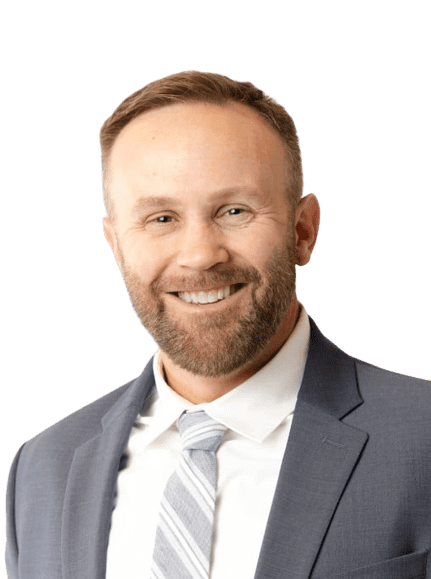 Content checked by personal injury attorney Todd Bradford. I worked for a small law firm in Utah County, where I handled various types of cases. My main focus was personal injury and I decided that is what I enjoyed doing the most. I rejoined Siegfried and Jensen in 2012 where my focus is solely on helping personal injury clients. I take pride in helping personal injury clients and enjoy serving them. If you need an attorney for auto accidents or injuries of any kind in Salt Lake City, UT, Ogden, UT, Spokane, WA, or Boise, ID, contact us.