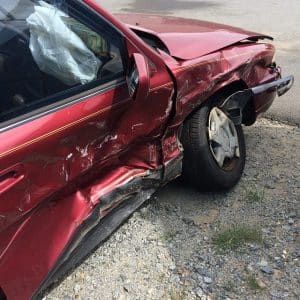 On Jan. 25, 2023, a driver died in a car accident in Mountain View Corridor, Utah. KSL News Radio reported that a box truck had stopped at a traffic light when a passenger vehicle hit the truck from behind. The passenger vehicle driver was killed, while the box truck driver suffered minor injuries.
Accident Fatalities Are All Too Common in Salt Lake County
Tragically, crash fatalities are all too common on Utah roads. In 2022, 322 people lost their lives in Utah car accidents, according to the Utah Department of Public Safety. Ninety-four of them died in Salt Lake County crashes.
What Causes Fatal Crashes in Utah?
Speed and unrestrained passengers are the most common factors in fatal car crashes in the state. Sadly, these factors are, for the most part, preventable.
Some other aspects that can cause people to die in auto accidents include:
Drowsy driving
Wild and domestic animals
The age of the driver can also be a factor. Experience and health conditions related to age can play a part in a driver's ability to make decisions.
How the Time of Day Affects Driving
The time of day is another variable that can impact driving. The National Safety Council reports that 4 p.m. – 7:59 p.m. is the peak time for fatal and nonfatal crashes. However, that same timeframe is the most common for fatal crashes in October through March.
The evening hours are more dangerous to drivers for several reasons. It is when daytime workers head home. Aside from the fact that there are more cars on the road, drivers are often tired and frustrated after a long day at work. They may become distracted or impatient with congested traffic.
In the winter, darkness comes earlier and lasts longer. It affects drivers' ability to see clearly. At night, drivers have limited depth perception, peripheral vision and color recognition. Reflections can deceive drivers, coming from sources such as:
Glaring headlights from oncoming drivers
Ice and snow patches in the road
Puddles
Streaky windshields
Bicyclists, Pedestrians and Motorcyclists Are Especially Vulnerable
Bicyclists and pedestrians are more vulnerable to injury and death in car accidents due to their exposure and lack of protection. Motorcyclists, even when they choose to wear helmets and other protective gear, can also succumb to injury or death in a crash. They are more exposed than drivers and passengers in a car.
Taking Precautions Against Utah Car Accidents
Sometimes, a crash happens despite your best efforts to stay alert, focus on road conditions, and avoid distractions. However, there are many things drivers and passengers can do to avoid a crash like the one that happened on Jan. 25.
Avoid Speeding
It can be tempting to push past the speed limit. However, it is worth avoiding danger (and, possibly, a traffic ticket) and driving the speed limit. Roads have posted speed limits based on their location, traffic amount and surrounding population. Speed limits are a safety aid for drivers and pedestrians.
The Jan. 25 accident was a rear-end collision with a box truck. There are steps drivers can take to minimize the likelihood of a rear-end crash. One important step is to observe speed limits while driving. Going too fast can limit your reaction time if you need to stop suddenly, make a lane change or avoid road hazards.
Use Seat Belts
Utah requires all drivers and passengers to use seat belts. Children up to age 8 must have a car or booster seat appropriate to their age and size. Wearing your seat belt and ensuring all passengers are secured can save lives in an accident. It can also keep you from getting a $45 seat belt citation.
Observe a Safe Following Distance
Another crucial step to avoiding rear-end collisions is maintaining a safe following distance. If the vehicle in front of you stops suddenly, you need time to react and brake safely.
A three-second following distance is a good rule of thumb. Pick a roadside marker such as a sign or tree. After the vehicle in front of you passed it, count the seconds until you pass it. If three seconds or more elapse, you are at a safe following distance. You may need more room between you and the vehicle in front of you if the road conditions are bad. You may also need more space between your car and a large truck.
Avoid Distracted Driving
How many times do you look away from the road? It may happen more often than you realize. Common distractions include the following:
An alert sound on your phone causes you to glance over at it.
You scan your sound system to change a radio station or cue a playlist.
You check your GPS to ensure you're on the right street.
These seemingly small distractions can cause an accident in seconds. You can look away momentarily only to find a hazard when you return your eyes to the road. Fortunately, you can minimize distractions with a few easy steps:
Wait to change your music until you are stopped.
Study unfamiliar routes before you leave so that you can focus on traffic and road hazards.
Put your phone out of reach and silence your notifications.
Beware of Rush Hour
It's understandable — you just want to get home after a long workday. However, rush-hour traffic conditions warrant some patience. During the winter, it is also dark at this time, which further compromises drivers' abilities.
Watch out for other drivers who are behaving erratically. If possible, avoid cars that are switching lanes frequently and speeding past other vehicles. Beware of tailgaters and speeders. Try to keep your cool even when other drivers aren't. It could mean the difference between life and death.
Call Siegfried and Jensen After a Car Crash
If you or a loved one have been in a car accident, give us a call at Siegfried and Jensen. Our attorneys have helped many people after a crash. We can answer your questions and offer you a free case review. Call us today or fill out our online form to see how we can help you.