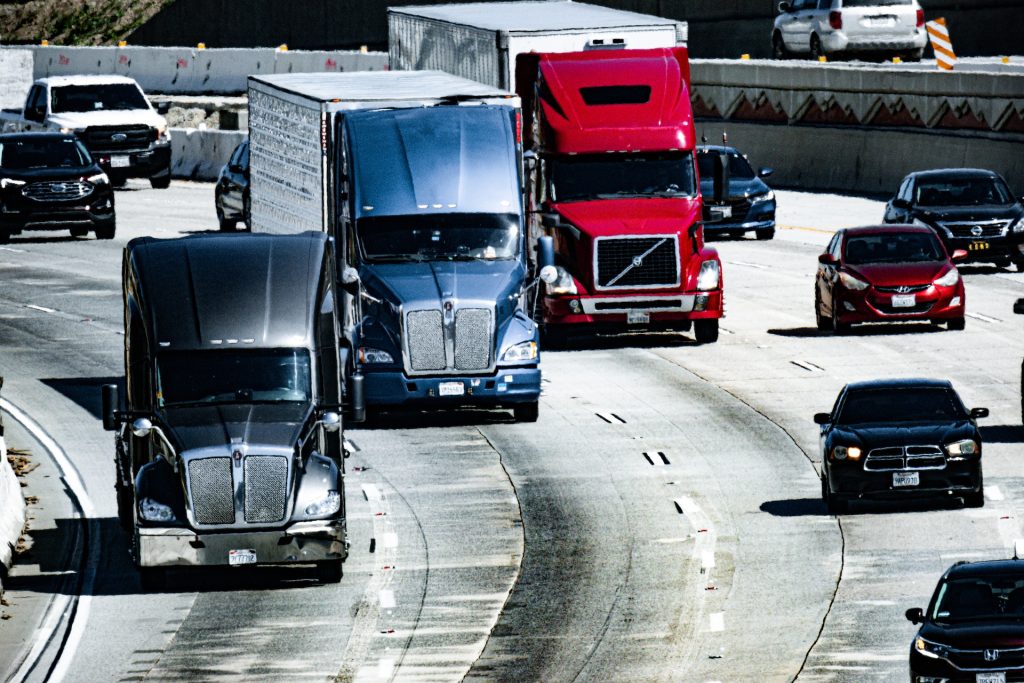 In 2021, truck accidents in Utah accounted for just 4.95 percent of all accidents, so they are comparatively rare. That year, there were a total of 61,406 accidents on Utah roads, with 3,041 of these crashes involving truck tractors and heavy trucks, making trucks the 5th-most common type of vehicle to be involved in collisions in Utah.
Although semi-truck accidents are relatively uncommon in Utah, they can have devastating consequences. Statistics compiled by the NHTSA show that, in 2021, large trucks were more likely to play a part in fatal multivehicle accidents than single-vehicle crashes, compared to passenger vehicles.
Even when fatalities do not occur, semi-truck accidents can cause catastrophic, life-changing injuries to truck drivers, passengers, and those traveling in other vehicles.
If you or a loved one has been affected by a semi-truck accident, do not delay in seeking the compensation you need. A semi-truck accident lawyer can fight for your rights while you focus on getting your life back on track.
How Utah Compares With Other States
According to the NHTSA, large trucks made up 9.3 percent of vehicles in fatal crashes across the country in 2021. In Utah, the rate was 13.3 percent. This places Utah in 6th place nationally, with only Wyoming, New Mexico, Nebraska, Kansas, and Iowa having higher amounts of large trucks involved in fatal crashes.
These accidents caused the deaths of 44 people in other vehicles besides 16 people traveling in the trucks themselves. This shows that those in other vehicles are at the greatest risk of death from accidents involving semi-trucks and other heavy trucks on Utah roads.
What Causes Utah Semi-Truck Accidents?
There is no published data on the specific causes of semi-truck accidents in Utah. However, the available Utah DOT crash data shows that the top five driver-contributing factors in all crashes were:
Following too closely
Failing to yield right-of-way
Failing to keep in the proper lane
Driving too fast
Making unsafe lane changes
Semi-trucks have larger blind spots and longer stopping distances than other vehicles. Plus, when collisions happen, their enormous weight means they pack much more of a punch than a regular car or SUV.
Interestingly, the NHTSA statistics show that alcohol is typically not as much of a factor in truck accidents as in other collisions. Only 3 percent of truck drivers in fatal accidents had high blood alcohol concentrations, compared with 28 percent for motorcycles, 24 percent for cars, and 20 percent for light trucks.
Previous driving records matter
The national statistics for 2021 show that, in fatal crashes, truck drivers come with previous driving records more than other types of drivers do. The driving records could include suspensions, revocations, DWI convictions, and crashes within the previous 5 years.
However, digging a little deeper, the numbers also show that truck drivers have a lower rate of DWI convictions, suspensions, and revocations, compared to other drivers. Neither do they have the highest rate of speeding convictions. Therefore, it is likely that their driving records relate to involvement in other crashes.
Challenges for truck drivers
Drivers of semi-trucks face particular challenges on the road. For example, it can take a semi-truck the length of two football fields to come to a complete stop. If the driver is traveling too fast or does not take weather or road conditions into account, accidents can happen.
Additionally, truck drivers must beware of ramps and curves, which can increase the risk of rollovers. Under Utah law, a semi-truck could have a maximum gross weight of 80,000 lbs. It is easy to see how a moment's inattention or a misjudgment can lead to serious consequences for other road users.
Driving safely around semi-trucks
We can all reduce the likelihood of getting into a semi-truck accident by following a few basic precautions while driving:
Mind the blind spots: Remember, semi-trucks have large blind spots at the front, back, and sides. Stay out of these as much as possible, and always check your own.
Pass safely: Ensure you can see the truck's side mirror before starting to pass so you know the driver can see you. Do not linger – make your move promptly.
Give them room: Remember trucks need longer to stop, so do not tailgate or cut in too close to these vehicles.
What to Do After a Semi-Truck Accident
After any collision, your immediate priority is seeking medical attention. Even if you feel fine, get yourself checked out. Some injuries do not cause symptoms right away but can lead to serious conditions.
Try to gather as much information as possible at the accident scene. If you can, take photographs and collect the details of the other drivers involved and any eyewitnesses. The police will attend the scene, so remain calm and cooperate with the officers.
As soon as you feel able, contact an expert semi-truck accident attorney. To ensure maximum compensation, you need legal advice sooner rather than later.
How a Semi-Truck Accident Attorney Can Help
Accidents involving semi-trucks are typically more complicated than other car wrecks. For example, in many cases, the truck driver is not the person who owns the truck. He or she is likely working for a company that may be leasing the truck from another entity.
Establishing liability can be very complex, and each side may try to pin the blame on the other. Also, insurance companies are looking to pay out as little as possible. You cannot rely on them to give you a fair settlement – get legal advice first.
Semi-truck accident lawyers have experience in detangling these complex cases and pursuing justice for their clients. If you hire a trusted firm, you can benefit from the legal team's collective and hands-on knowledge of Utah law and the tactics insurance companies try to use. He or she can also calculate a fair settlement based on your long-term needs and play hardball at the negotiating table – and in court, if necessary.
You Can Trust Siegfried & Jensen's Semi-Truck Lawyers
The team at Siegfried & Jensen has been fighting for Utah semi-truck accident victims and other personal injury clients for over 30 years. We have secured over $1.2 billion in compensation for our clients, and our outstanding reviews show how they feel about working with us.
If we take on your case, our legal team will handle everything – phone calls, paperwork – you name it, we will take care of it. You can focus on recovering and getting your life back while we fight for the compensation you need.
It only takes one phone call to find out if you have a case. Call us today at (801) 845-9000 to explore the avenues open to you with one of our semi-truck accident lawyers.