Have you ever wondered what it takes to win a personal injury case? Whether you have been injured in a car accident, a slip-and-fall, or any other type of incident, the thought of going through legal proceedings can be daunting.
Although specific results cannot be promised, with the right legal guidance, you can increase your chances of winning your case and getting the compensation you deserve.
Prepare Your Case With the Help of an Attorney
So, what can you do to ensure that you win your personal injury case? While there is no guaranteed way to win any legal case, the following are some steps you can take to improve your chances of success.
1. Take photos of the injuries and the scene of the accident
Take photos of the injuries and the scene of the accident as soon as possible. This will help to document the extent of the injuries and the damage to your property.
Remember to take photos and gather other evidence of the following:
Close-up and full-body shots of any bruises, cuts, or scrapes to you and others involved, including the other party
Any serious injuries you may have, such as broken bones or lacerations
The scene of the collision wreckage, or circumstances surrounding your accident, such as spills, weather, or debris
If you are able to do so, save all medical records and bills related to your treatment for your injuries. These will be helpful in proving the extent of your damages in a personal injury case.
2. Get witnesses to attest to the accident and your injuries
If you were not at fault for the accident, then you will need witnesses to attest to what happened. A witness statement can be very helpful in proving your case, as it provides first-hand evidence of what happened and how the accident occurred.
When speaking with witnesses, it is important to gather as much information as possible, including:
Witness and passenger names
Addresses of all injured parties
The best phone number for your lawyer to call
A detailed account of what witnesses saw and how the accident unfolded
3. Gather evidence
By taking the time to build a solid case, you increase your chances of achieving a favorable outcome. Building your case means gathering evidence and documentation to support your claim. Think about what facts will help you prove your point and look for witnesses who can attest to these facts.
Some of the evidence you will need includes:
Medical records
Police reports
Video footage
Photographs
Keep in mind that winning a personal injury case can take time. The process often requires patience and tenacity, so make sure you are well-prepared before starting down the legal road.
4. Keep track of all expenses related to your injury
For most people, the thought of having to keep track of all your expenses related to your injury is probably overwhelming. But here are just 3 reasons why you should do so:
It can help your attorney build a strong case for you
It will help you to seek the maximum compensation possible for your damages (including medical bills, lost wages, etc.)
It will help keep you organized and on track throughout the litigation process
So how do you go about tracking your expenses? The best way is to create a spreadsheet or table where you can list out each expense, the date it was incurred, and the total amount paid. Keep all receipts and documentation in a safe place so that you can easily access them if needed.
5. Do not sign any documents without consulting with a lawyer
After an accident, you may be tempted to sign any document that comes your way without consulting with a lawyer. However, doing so could jeopardize your chances of winning your personal injury case.
When dealing with other parties like insurance companies, your lawyer can review any documents before you sign them to make sure they are in your best interests.
If you are not sure whether or not you need a lawyer, consider contacting Siegfried & Jensen for a free consultation.
6. Know the statute of limitations
The statute of limitations is the amount of time you have to file a personal injury lawsuit. Each state has its own statute of limitations. If you do not file your lawsuit before this deadline expires, you will not be able to win your case.
Some injuries, such as wrongful death, have a shorter statute of limitations than other types of injuries. For example, in Utah, some case types are limited to a filing time of just 6 months, while others have no time limit.
7. Stay off social media
Insurance companies are increasingly using social media. Depending on what is found in your posts, your claim may be denied or you may receive a lower settlement offer. Even if your posts don't contradict your claim, these can still be used against you.
Remember that anything you post on social media is public and can be used as evidence in your case. So, even if you delete a post later, there is a good chance that it will still be available to be used against you.
What Determines Your Case Outcome?
An experienced personal injury attorney will be able to evaluate the strength of your case and give you an honest assessment of your chances of success.
The strength of your case will depend on many factors, including:
The severity of your injuries
Evidence of negligence by the other party
The amount of insurance coverage available
State laws for the jurisdiction in which your case will be tried
When choosing an attorney, ask about the lawyer's success rate and experience with cases like yours in the past.
Siegfried & Jensen Can Help You Build a Strong Case
The personal injury attorneys of Siegfried & Jensen are dedicated to helping our clients seek the compensation they deserve. We have a proven track record of success and are committed to fighting for their clients' rights.
When you hire Siegfried & Jensen, you can be confident that you are putting your case in the hands of experienced and knowledgeable attorneys. When you hire us, we will work tirelessly to build a strong case on your behalf to make sure you get the best possible outcome.
Do not delay! Call us at (801) 845-9000 or complete the contact form to schedule a free consultation today.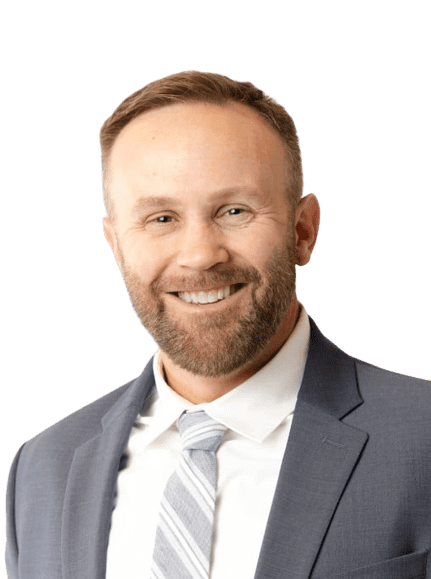 Content checked by personal injury attorney Todd Bradford. I worked for a small law firm in Utah County, where I handled various types of cases. My main focus was personal injury and I decided that is what I enjoyed doing the most. I rejoined Siegfried and Jensen in 2012 where my focus is solely on helping personal injury clients. I take pride in helping personal injury clients and enjoy serving them. If you need an attorney for auto accidents or injuries of any kind in Salt Lake City, UT, Ogden, UT, Spokane, WA, or Boise, ID, contact us.