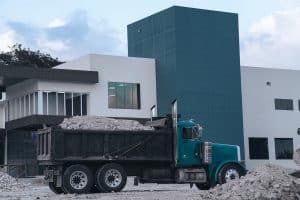 Commercial drivers form a significant component of the American economy. Without the efforts of dedicated truckers and other transportation personnel, consumers would not have access to a rich variety of goods and services.
However, trucking and transportation can be taxing. Long hours, tight schedules, and rugged conditions create hazards for the workers and those who share the road with them. To keep everyone safe, federal and state governments dictate standards for who can obtain a commercial driver's license.
What Is a Commercial License?
A CDL allows drivers to do specific jobs that are more risky and technical than driving a typical automobile. To carry hazardous materials, transport numerous passengers or pilot a large tractor-trailer, a driver must have a CDL.
CDLs have three main classifications:
Class C licenses allow a driver to transport hazardous materials or to operate a commercial vehicle carrying 16 or more passengers. The vehicle must be under 26,001 pounds and cannot tow another vehicle over 10,000 pounds.
Class B licenses authorize a driver to operate a vehicle with a GVWR over 26,000 pounds or a vehicle towing another that does not exceed 10,000 pounds.
Class A licenses permit a driver to operate a combination of vehicles at any gross combination weight rating over 26,000 pounds. The driver may also tow a load surpassing 10,000 pounds.
Drivers can also acquire endorsements that allow them to do other types of assignments.
H: For hauling hazardous materials
N: For transporting gaseous materials or liquids in a tank container
T: For driving double or triple-trailer combinations
X: For permission to carry hazardous materials and operate trucks with tank containers
By ensuring drivers have the requisite training and licensing, roads stay safer. The facts about what type of license a commercial driver has can affect a personal injury suit against a driver or company. If a driver does not have the correct qualifications, the liabilities and damages may increase.
What Are the Requirements To Obtain a CDL? 
The Federal Motor Carrier Safety Administration sets rules for commercial drivers, and the State of Utah sets additional requirements. As expected, the prerequisites to obtain a CDL are stricter than what a typical Class D license requires.
Training and Legal Requirements
The FMCSA now requires new drivers to receive Entry-Level Driver Training at certified locations. A potential commercial driver must hold a Class D license for a minimum of one year and be 18 or older.
The person must also complete a Utah self-certification form. On this document, drivers declare whether they will work only within the state or cross state lines. The form also relays if the work requires meeting Department of Transportation medical card requirements.
Drivers who will travel across state lines or desire additional endorsements must be at least 21. A person must not commit any kind of driver's license fraud, such as having more than one license. A person cannot have a canceled, revoked, suspended or disqualified license from Utah or another state.
Drivers must also prove they can legally work in the United States. Acquiring a CDL in Utah requires having citizenship in the state.
Medical Requirements
An individual who wishes to obtain a CDL must also acquire a DOT card. Drivers must receive a physical examination from a certified medical examiner. Exams are valid for up to 24 months. However, a physician may determine that the examination is valid for less time if monitoring a health condition.
A driver may not operate a vehicle unless generally healthy, and drivers have physicals regularly to ensure road safety. Just as vehicles should be in a safe condition, so must the drivers who operate them. Certain illnesses disqualify a driver from driving over the road. These conditions include:
Severe obesity and some types of diabetes
Alcoholism
Various heart conditions
Significant vision or hearing difficulties
Certain respiratory issues
If a driver develops one of these conditions, the law requires the person to stop operating a commercial vehicle until obtaining another physical confirming fitness for the road.
How Do Driver Qualifications Affect Personal Injury Cases?
The safety of public roads depends on drivers truthfully filling out forms and conscientiously obeying traffic laws. A driver who lies on a document is subject to fines and jail time. Of course, such dishonesty raises additional factors for liability claims for damages against the driver and the driver's employer.
For instance, was the company aware of the falsification? Did the business do its due diligence to ensure the driver completed the requisite examinations?
Companies may claim that situations where a driver became suddenly ill or lost consciousness were unforeseeable on its part. In such circumstances, a court might rule a business has little or no liability after an accident. Such a ruling would affect how much a victim of an accident could receive in damages. Understanding the proper procedures for hiring and certifying drivers and a company's responsibilities is critical information in a personal injury claim against a trucking company.
The same holds when a driver fails to divulge a recent illness. The company that hired the driver or a business that contracted with an owner-operator may have had a reasonable ability to determine that the driver could not operate a vehicle safely.
For example, many companies keep GSP trackers on vehicles that could indicate unsafe patterns or habits of a driver. If a company ignores signs that a driver is not fit to be on the road, such facts can increase the organization's liability.
Accident victims must also remember that criminal charges for misconduct are separate from civil charges. A conviction in criminal court is distinct from a trial where a plaintiff sues for damages over personal injury or wrongful death.
Who Can Help Accident Victims After a Commercial Vehicle Accident?
Utah reports thousands of crashes yearly, with the fatality count averaging almost one per day. The stakes of an accident with a commercial vehicle are often much higher than those with personal automobiles. Understanding the correct charges and how to investigate the incident can overwhelm a family dealing with the aftermath of a crash.
Contact Siegfried and Jensen for a free consultation. Our solid track record of a 97% success rate resulted in over $1 billion won for our clients. We can discuss the right option for you.