Mistakes made in the construction of a roadway can cause severe injuries to motorists. These injuries can often lead to lawsuits filed against the construction companies, resulting in significant liability for sustained injuries. In certain cases, the government may also be liable in a personal injury claim. We are going to discuss and identify some of the common mistakes that create injuries and what a lawsuit for harm sustained by these mistakes in roadway construction could look like. 
Common Road Construction Mistakes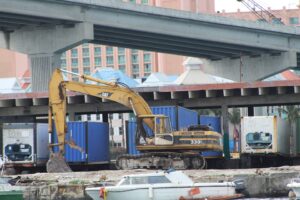 The possible mistakes that could be made in the construction of a road are nearly endlessly. Some of the more common examples include the following:
Improper signs or postings: 

There should be more than enough warnings provided to drivers about road construction. Federal and state regulations require that certain types of signs be used, where these signs should be located, and the number of signs that must be present. When the construction company or municipality fails to use proper warnings signs, it can lead to lack of adequate warnings for drivers, who can then be injured by other drivers, construction workers, or even both. 
Requiring motorists to take an unnecessarily sharp turn: 

There are laws that mandate how sharply a driver can be made to turn at certain speeds. If drivers are taken by surprise due to a sudden sharp turn while traveling at a high speed, the chances of a crash increase. The construction company or the city can be held responsible for injuries resulting from these issues. 

Leaving a dangerous condition in the pavement: 

Ongoing road construction often requires uneven pavement, usually temporarily. When uneven pavement is not properly marked, it can be a hazard to drivers, particularly motorcyclists. Regulations usually mandate that any ridge of two inches or more be properly marked with adequate signage to give warning of required caution and reduced speed for motorists. 
Poor Road Conditions Once Construction Has Been Completed
Even far after a road's construction has ended, car crashes due to poor roadway conditions can still lead to a claim against the road's owner. These claims are usually on the grounds of inadequate road maintenance, rather than negligent construction.
Personal Injury Cases Resulting From Road Construction Injuries
Both a construction worker and a driver can possibly file a suit against a construction company for road construction injuries. These two sorts of lawsuits are fairly similar, so we will discuss them together. To successfully win a personal injury claim for injuries resulting from roadway construction, it is required that the injured party prove three elements to establish proof of negligence. 
Duty to Keep a Construction Zone Safe
With only a few exceptions, the company who oversaw the construction of a road has a duty to keep the construction zone safe for workers and drivers alike. The question in a lawsuit often hinges around what constitutes a "safe" construction zone.
There are two answers. The most simple answer is that a construction company must comply with regulations defined by the federal and state government. This means, if there are mandates to provide warning signs to be placed at least a quarter-of-a-mile before the beginning of a construction zone, these regulations place a duty on the company to make sure there is adequate signate in use.
The second answer is that a construction company should take measures, within reason, in tandem with complying with required mandates in order to maintain a safe construction zone. To prove what is "reasonable" usually depends on the circumstances or situation, which the injured party's attorney assess through the help of an expert witness who will tell the jury what should have been done by the construction company under the given circumstances of the road or injury. 
Breach of the Duty
When the construction company fails to satisfy its obligated duty to maintain a safe construction zone, it can be seen as negligence on behalf of the company. For instance, let's say that a construction company had a duty to offer motorists a warning at least a mile before entering a construction zone. If the company does not comply with this regulation, the company has effectively breached its duty of care and acted negligently. If that breach resulted in the harm of an employee or driver, the company could be held liable for these injuries.
Injury Resulting from the Breach
In car crash and personal injury lawsuits, the most commonly seen types of damages are:
Property damage, such as the cost to repair or replace a vehicle;

Medical bills;

Lost income, such as time missed from work due to your injuries;
Pain and suffering; and

Lessened quality of life, such as when the victim can no longer enjoy life as they once did.
It is important that injured victims provide evidence that the negligence directly caused harm. For instance, let's say a driver proves that a construction company constructed a sharp curve on a highway, warning drivers to slow down to 30 miles per hour. The driver establishes that the maximum speed that the driver could safely maneuver the curve was around 20 miles per hour. The driver would have successfully proven negligence on part of the construction company. The company should have made the curve simpler to maneuver or warned drivers to drive at a slower speed. 
Roadway Hazard Accidents in Utah
There were a total of 799 deaths caused by roadway construction hazards in the United States in 2017. Statistics show that these types of accidents are on the rise, with many more being injured every day. These accidents are due to the negligence of a city or construction company that did not provide proper warning or safe roadway conditions for other drivers. 
At Siegfried & Jensen, our team of Salt Lake City car accident attorneys has experience helping victims recover after being harmed due to careless roadway construction hazards. We believe that no victim should be held financially responsible for another person's negligent actions. If you or family member has been harmed due to unsafe road conditions caused by a negligent party, contact our law offices at (801) 845-9000 to see what options are available for your case.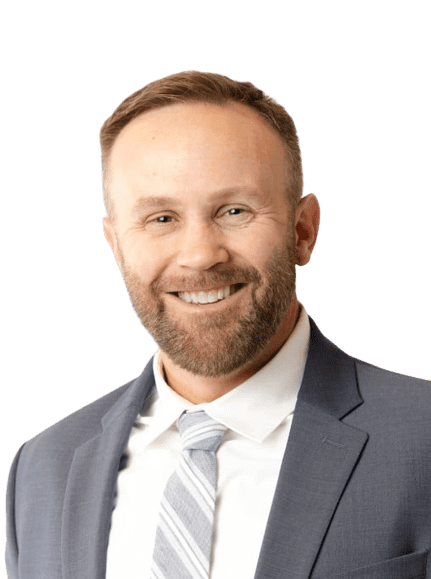 Content checked by personal injury attorney Todd Bradford. I worked for a small law firm in Utah County, where I handled various types of cases. My main focus was personal injury and I decided that is what I enjoyed doing the most. I rejoined Siegfried and Jensen in 2012 where my focus is solely on helping personal injury clients. I take pride in helping personal injury clients and enjoy serving them. If you need an attorney for auto accidents or injuries of any kind in Salt Lake City, UT, Ogden, UT, Spokane, WA, or Boise, ID, contact us.