Utah is like other states, as it has its own distinct laws that regulate wrongful death claims. Here we are going to discuss the workings of these laws, beginning with how the state of Utah defines a wrongful death and who is able to file a wrongful death lawsuit. We will then take a look at the time limits to file a wrongful death lawsuit in court, as well as the damages that a plaintiff can receive in a wrongful death case in Salt Lake City. 
The Definition of Wrongful Death in Utah
Utah Code section 78B-3-106 states that wrongful death is a death resulting from the "wrongful act, neglect, or default" of the at-fault party. The action that caused the fatality has to be similar to that which can be supported in a personal injury claim.
Wrongful death claims are similar to personal injury claims because they both are based on some sort of actionable injury. However, unlike in personal injury cases, the injured party is unable to file his or her own claim in court in a wrongful death case. For obvious reasons, another party is required to bring the case to court on behalf of the injured party, as well as all other family members who were injured due to sudden death. This brings up the question of who is able to file these types of claims successfully. 
Who Is Able to File a Wrongful Death Claim in Utah?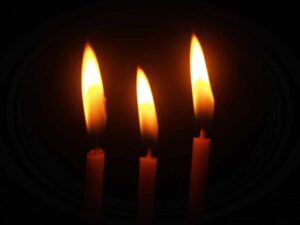 In the state of Utah, a wrongful death claim can only be filed by someone who is an heir of the deceased party, or some personal representative of the deceased person's estate. If the deceased party was an adult under someone else guardianship, the legal guardian may also be able to file a wrongful death claim.
Utah Code section 78B-3-105 states that the "heirs" who are legally allowed to file a wrongful death claim include:
The surviving wife or husband;

The surviving adult children;

The surviving parent or parents, which includes adoptive parents;

The surviving stepchildren, if they are younger than 18 at the time of death and were dependent financially on the deceased party; and

Any other blood relatives, per listed in the inheritance laws in Utah.
The law in Utah will presume that a surviving heir will take on the role of the personal representative, which is why this role is usually called "presumptive personal representative" in Utah. However, if the deceased party had an estate plan at the time of their death, it may select a personal representative. The chosen personal representative may be able to file a wrongful death case in court on behalf of the deceased party. 
Time Limits When Filing a Wrongful Death Claim in Utah
Regardless of who is filing the wrongful death claim, it is required that it is filed within the set time limits stated in Utah's state law in order for it to be heard in court. The statute of limitations establishes that wrongful death claims in Utah must be filed within two years after the date of the deceased's death. It must be filed within one year if the claim is being filed against a government agency.
It is required that a wrongful death claim be filed in a civil court directly by a personal representative. This differentiates wrongful death cases from criminal charges of homicide, which are required to be filed by the prosecuting attorney. It is necessary that a wrongful death claim is filed even in the event that a criminal case has already been filed or will be filed in connection to the wrongful death claim. However, it is advised to consult with a qualified Salt Lake City wrongful death attorney that understands how to deal with a wrongful death case in Utah. 
Financial Damages in a Salt Lake City Wrongful Death Claim
Damages recovered through a wrongful death claim are meant to compensate surviving heirs and the deceased's estate for losses resulting in the death of a loved one. As established in Utah law, damages that can be regained in a successful wrongful death claim include the following: 
Funeral arrangements and burial costs;

Medical bills related to the deceased party's ultimate injury or illness;

Lost income, including the worth of future wages and benefits lost due to the untimely death of the deceased party;

Pain and suffering endured by surviving family members caused by the death;

Loss of care, companionship, and guidance; and

Punitive damages.
Many of these damages primarily focus on compensating the estate and surviving family members for both economic and non-economic losses caused by the death of the deceased party. However, punitive damages are a bit different. Punitive damages are not meant to compensate survivors or the estate for sustained losses. Instead, these damages are meant to be awarded in order to punish the at-fault party for their negligent actions or behavior. Ultimately, they send a message that the conduct is not to be tolerated.
Salt Lake City Area Deadly Car Collisions
In Utah, someone dies in a car crash every 36 hours. It is never easy to deal with the loss of a loved one, and when surviving heirs have to take on the costly damages associated with the accident, it can be even more difficult. We don't believe a victim should take on financial responsibility for an accident that was not their fault. In some cases, surviving family members can contact a skilled Salt Lake City wrongful death attorney in order to regain lost compensation and hold the at-fault party liable for their actions.
At Siegfried & Jensen, our team of personal injury lawyers in Utah has the experience needed to help you regain financial damages after a collision caused by a reckless driver. We have helped thousands recover multi-million dollar settlements, and we hope to help thousands more get back on the path toward recovery. If you have lost a family member in a tragic accident, call us today at (801) 845-9000 to see how we can help your case.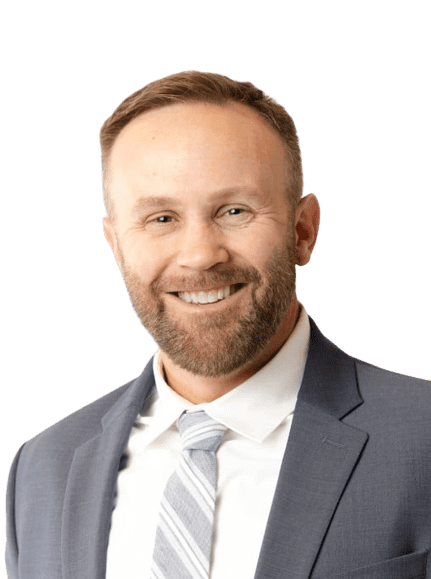 Content checked by personal injury attorney Todd Bradford. I worked for a small law firm in Utah County, where I handled various types of cases. My main focus was personal injury and I decided that is what I enjoyed doing the most. I rejoined Siegfried and Jensen in 2012 where my focus is solely on helping personal injury clients. I take pride in helping personal injury clients and enjoy serving them. If you need an attorney for auto accidents or injuries of any kind in Salt Lake City, UT, Ogden, UT, Spokane, WA, or Boise, ID, contact us.