The death of a loved one can be tragic. Quite often, surviving family members are filled with a range of emotions and endless questions surrounding the death. Families are left wondering what actually happened that lead to the death of their loved one. Was it an accident? Who caused it? Losing a family member unexpectedly can be extremely traumatic. This is especially true in cases where your loved one lost their lives due to the negligent acts of another person or party. If this individual were not negligent, your loved one would still be here today – and that is a bitter pill to swallow.
Whether your loved one died in a car accident, during surgery, or from a defective product, your loved one died due to the negligence of someone else. In these cases, surviving family members are able to file wrongful death lawsuits against the at-fault party in order to obtain compensation for the injuries, death, and other damages surrounding the incident.
Although remuneration will never take the place of your loved one, having the financial resources available can help families eliminate some of the financial burdens caused by the death. Unfortunately, filing a wrongful death lawsuit is extremely complication, since claimants are required to meet strict filing standards and timeframes. Hiring an experienced wrongful death attorney can make a big difference. There are several reasons why you should hire a wrongful death attorney to help you with your claim.
To Ensure A Peace Of Mind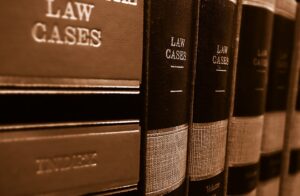 Dealing with the loss of a loved one is an extremely emotional process. Undergoing this crisis often makes it extremely difficult for surviving family members to make appropriate legal decisions. A wrongful death lawsuit is related to something that is often extremely personal to claimants. Dealing with the facts, evidence, and circumstances of the cases are often very difficult tasks for grieving families to handle.
Rather than having to deal with the complicated legal processes, families are able to hire wrongful death attorneys who can provide an objective view of the entire situations. Attorneys are not personally involved in the case, so they are able to give their own knowledge without bias. Attorneys are able to handle difficult tasks that family members often struggle to handle given their current state of mind. Families can hire attorneys and deal with the grieving process without having to go to meetings and deal with endless paperwork.
Meeting The Statute Of Limitations
Dealing with the tragic loss of a loved one requires a lot of time to process grief. Unfortunately, legal matters are no friends to the needs of those struggling with these complicated emotions. In Utah, surviving family members are required to file a lawsuit within two years from the date of death. Filing after the two-year statute of limitation eliminates the rights of surviving family members' from obtaining recompense for the death from the at-fault party.
Since the timeframe is an essential part of a legal case, you will save time by hiring an attorney to work on your behalf. Attorneys will be able to apply their unique knowledge of legal cases similar to yours in order to help your family obtain the maximum compensation for which you are entitled. Experienced attorneys are better equipped to keep strict schedules that ensure all documents and evidence are filed on time. Your wrongful death attorney will keep you updated throughout the entire process, so you never feel like you are not involved.
Dealing With The Financial Aspects Of A Wrongful Death
Losing a loved one can, without a doubt, cause endless emotional distress. Unfortunately, the tragic event can also cause unexpected financial distress as well. Families are left to deal with medical bills and funeral expenses that come as a surprise and add up rather quickly. In cases where the deceased family member was the primary wage earner, the family is further devastated by having to figure out how they are going to pay their monthly expenses. When the death is the result of the negligence or reckless behavior of another person, surviving family members are able to recover lost wages in their wrongful death claims. Additionally, families can recover the costs for medical expenses, damages, pain and suffering, and various other economic and non-economic losses they are experiencing as a result of the death. Working with an experienced attorney will ensure your family receives the total restitution for which you are entitled.
Hiring A Utah Wrongful Death Attorney Is In Your Best Interest
Attorneys at Siegfried & Jensen understand the devastating impact the tragic death of a loved one can have on surviving family members. When your loved one dies, your entire world is turned upside down. You are left to grieve the death of someone you love. The fact that it could have been prevented makes this situation even worse. It is just not fair.
Although repayment cannot bring back your loved one, it can help alleviate some of the weight off your shoulders in dealing with the financial consequences of the wrongful death. You deserve justice and hiring an experienced wrongful death attorney will ensure the at-fault party is held liable for their actions and you receive the justice you deserve.
Siegfried & Jensen understand the difficulties families dealing with wrongful deaths face, which is why we work diligently to protect these families and help them to obtain the maximum amount of compensation they deserve.  We are dedicated to helping clients by handling their cases with care and compassion that ensures they are able to focus on their family during this tragic time knowing their legal rights are protected.
If your loved one lost their lives due to the reckless or negligent acts of another person or party, contact Siegfried & Jensen at (801) 845-9000 to schedule a free, no-obligation consultation as soon as possible.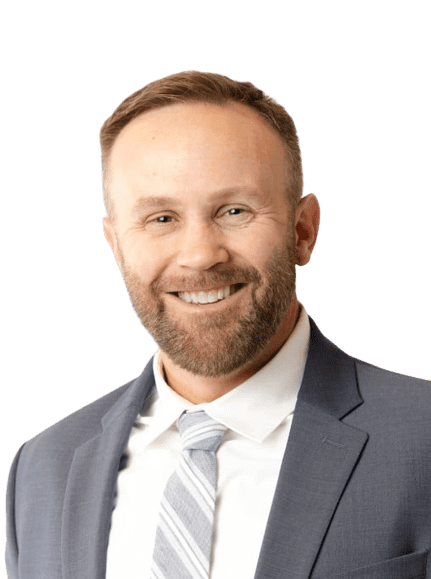 Content checked by personal injury attorney Todd Bradford. I worked for a small law firm in Utah County, where I handled various types of cases. My main focus was personal injury and I decided that is what I enjoyed doing the most. I rejoined Siegfried and Jensen in 2012 where my focus is solely on helping personal injury clients. I take pride in helping personal injury clients and enjoy serving them. If you need an attorney for auto accidents or injuries of any kind in Salt Lake City, UT, Ogden, UT, Spokane, WA, or Boise, ID, contact us.