When looking at all collisions involving motorcycles and another vehicle, 80 percent of them were not the fault of the motorcyclist. A majority of these crashes resulted in severe injuries to the rider due to the lack of protection provided to motorcyclists. Despite this, the laws regarding motorcycle insurance policies are often complex and hard to understand. The expert legal team at Siegfried & Jensen is here to help. This article will outline the laws regarding motorcycles at play in the state of Utah. While we cannot offer specific legal advice concerning your individual situation, we want to help you better understand the law in order to be prepared if you find yourself in a difficult situation.
Riding a motorcycle is a fun pastime and an exciting way to travel, especially in a state as beautiful as Utah. However, it is also one of the most dangerous forms of transportation there is. Due to this fact, there are very specific laws regarding motorcycles in the state. If you ride a motorcycle often or are thinking about starting sometime soon, it is crucial that you have an understanding of these laws. The legal professionals at Siegfried & Jensen strive to educate all drivers in Utah on the importance of road safety. This article is going to outline some of the more notable laws regarding motorcycles in Utah.
Essentials of Utah Motorcycle Laws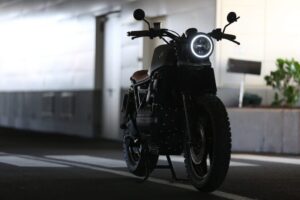 As is the case with all vehicles in Utah, there are many laws governing motorcycles. Here are some of the most essential Utah motorcycle laws:
Headgear
Somewhat surprisingly, it is not required that adults wear helmets while riding motorcycles. If you are under the age of 18, however, you must wear protective headgear. Regardless of your age, it is a good idea to wear a helmet. Head injuries can be fatal in a motorcycle accident — and even if you survive, it is likely that you will be left with some type of traumatic brain injury.
Traffic Rules
Motorcyclists must adhere to the same traffic laws as other drivers, but there are some more specific rules governing motorcycles. Some important rules to know:
Motorcyclists are allowed to use High Occupancy Vehicle (HOV) Lanes;

A motorcycle is required to use turn signals at least two seconds before turning;

Motorcyclists are not allowed to ride between lanes of traffic or rows of cars;

A motorcyclist is only able to carry a passenger if the bike is designed to do so;

Motorcyclists are not allowed to carry anything that prevents them from keeping both hands on the handlebars; and

A motorcyclist is required to change lanes to pass a vehicle ahead of them.
Under Utah law, a rider is required to sit in a normal position and only carry passengers if the bike is built to carry more than one person. Any passenger on the bike is not allowed to interfere with the rider's ability to control the vehicle or maintain visibility. The driver is required to have "both hands on the handlebars," meaning he or she cannot hold onto any items while operating a motorcycle. As previously stated, motorcyclists do not have to wear a helmet in Utah unless they are under the age of 18. Still, it is advised to wear a helmet in order to decrease the chances of being injured in a  crash. Also, the state waives $8 of a fine if the rider was wearing a helmet and not intoxicated when the citation was issued. No more than two motorcycles can ride in a single lane, and other vehicles are not allowed to share a lane with a motorcycle. Handlebars are not allowed to go past the height of the shoulders under Utah state law.
What Laws May Impact My Accident Injury Case?
In Utah, it is not allowed for a motorcycle to be covered under the owner's auto insurance policy, unless it is specifically listed on the policy and the coverage is uninsured. Also, the rider's personal injury protection (PIP) policy does not cover them while on a motorcycle, but he or she may be able to get similar coverage if offered by the insurance provider. This no-fault insurance coverage will also apply to any passengers on the bike. In the event that the owner or operator of a motorcycle does not have PIP coverage, they can possibly pursue a legal claim immediately. Usually, an injured party would have to wait until they meet specific qualifications, such as damages exceeding $3,000. If someone is involved in a crash, not wearing a helmet does not mean they were negligent, and this cannot be used as evidence against them. 
What Else Should I Know About Specific Motorcycle Laws?
In one case, two boys were on a scooter made for only one rider. A driver did not notice them and hit them. The boys were injured and filed suit against the driver, but due to the law requiring them to only carry one person on this type of scooter, they lost the case. 
Another case involved a motorcycle passing a large truck in the process of turning left. Another vehicle from the opposite direction was already turning left. The motorcycle struck the rear of the car and filed a lawsuit. The jury found that the rider was 100 percent negligent because it was his duty to approach the intersection carefully. With the regulations regarding motorcycles and the complex nature of insurance coverage, you may be overwhelmed when dealing with your accident. 
Motorcycle Crashes in Salt Lake City
According to data provided by the Utah Department of Public Safety, there were 273 deaths due to traffic collisions in 2017. Of these fatalities, 39 were motorcyclists, accounting for 14 percent. Motorcyclists are at greater risk of hazards on the roadway and have little protection on the roadways. This can result in serious injuries when they are involved in a collision with a larger motor vehicle.
The expert Utah motorcycle accident lawyers at Siegfried & Jensen understand the law and how to recover the settlement you deserve after being injured in a motorcycle crash. Call us today at 801-845-9000 if you or a loved one has been harmed by a reckless driver in a motorcycle accident.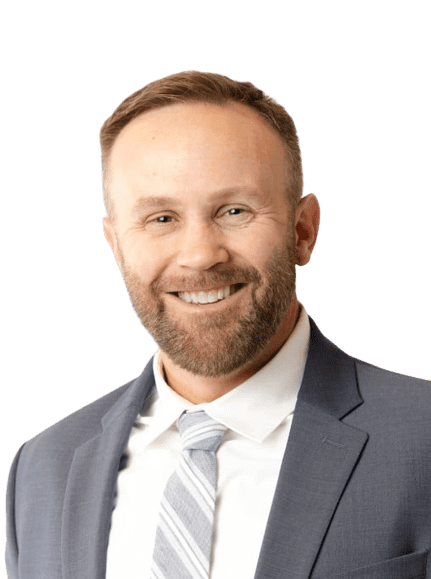 Content checked by personal injury attorney Todd Bradford. I worked for a small law firm in Utah County, where I handled various types of cases. My main focus was personal injury and I decided that is what I enjoyed doing the most. I rejoined Siegfried and Jensen in 2012 where my focus is solely on helping personal injury clients. I take pride in helping personal injury clients and enjoy serving them. If you need an attorney for auto accidents or injuries of any kind in Salt Lake City, UT, Ogden, UT, Spokane, WA, or Boise, ID, contact us.