There are millions of workers across the United States working in the construction industry who are on site for five days a week, and sometimes even more.
It goes without saying that construction work is one of the most dangerous jobs available. Statistics show that construction workers suffer significantly more damages than people in other lines of work.
This can be due to a host of reasons, but the most common causes involve inadequate safety procedures, insufficient training, risky work conditions, as well as flawed and outdated work equipment that can put workers in danger.
You may ask yourself, how dangerous is construction work? In the decade between 2002 and 2012, at least 19.5% of all workplace deaths in the United States — nearly one in five — were in the construction industry.
Thousands of workers are seriously harmed each year working in the construction field. Anyone who is harmed while working on a construction site in Utah should consult with an experienced Utah construction accident attorney.
What are the "Fatal Four" and the Primary Reasons for Construction Accidents?
It is clear that employers are not following regulations that are set out by the Occupational Safety and Health Administration (OSHA), an organization which implements rules in order to keep construction workers and their working environment secure and free of injury. These poor practices have led to what is known as the "Fatal Four." The fatal four are the leading cause of deaths in the construction field and are identified as electrical, fall, struck-by, and caught-in (or between) hazards.
According to statistics gathered by OSHA, falls were the cause of 278 construction site deaths in 2012, which is 36 percent of all deaths that year in the construction field.
By far, falls are the leading cause of construction site injuries. They can occur when construction workers step sideways, or even backward, without checking or when using stairwells without proper guardrails.
When adequate protection against falls is not satisfactory, or in some cases completely absent at the construction job, the repercussions can be devastating. According to OSHA, in 2012, 78 construction workers in the United States died after being struck by an object. This can typically be a tool of a piece of heavy equipment. Proper training and operation of machinery and equipment could have possibly prevented a majority of those deaths.
Electrocution is common in the construction field, usually when a worker, a tool, or a piece of equipment is in contact with exposed electrical sources or power lines.
In the construction industry, electrocutions usually take place when workers do not have knowledge of all the energized power sources for a particular job site.
Other times, workers are too focused on their tasks to realize that are in danger of being crushed, squeezed, stuck, or pinched between two or more pieces of machinery or equipment, and sometimes even against a wall or floor.
Other Reasons for Construction Accidents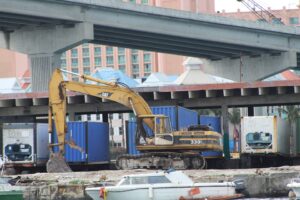 The fatal four are far from being the only reasons that serious accidents occur in the construction field. Ladder and scaffolding accidents are also part of the leading reasons for construction site accidents, injuries, and fatalities.
Ladder accidents take place when construction workers use the wrong kind of ladder, use a damaged ladder, or the ladder is set-up unsafely. Ladders can also malfunction and become defective, in certain cases.
Scaffolding accidents are way too common and seen too frequently in the construction industry, despite avid attempts at safety regulation.
Around 4,500 construction workers in the United States are harmed in scaffolding accidents each year.
Scaffolds can be particularly dangerous when they are not adequately constructed. It is recommended that all construction workers on scaffolds utilize OSHA-approved safety harnesses at all times and that they are secured via an individual lifeline.
Only trained construction personnel should erect, relocate, change, or disassemble scaffolding on construction sites.
There is also a likelihood of power tool and machinery accidents taking place on construction sites due to electrical failures, mechanical defects, lack of training, or insufficient safety equipment being used.
There are also construction vehicle accidents, involving graders, backhoes, forklifts, and even dump trucks.
Fires, explosions, and trench collapses can also cause severe harm to workers on a construction site. Leaking gasses and partially completed electrical systems often result in fires and explosion on the worksite.
Construction sites often use trenches on the job, and when a trench collapses with a worker inside, the worker could be harmed by falling tools and sometimes be buried alive in loose soil.
Lastly, a cause of construction site accidents that does not get enough attention is due to physical condition and health of the construction worker.
Exhausted construction workers and those who are suffering severe aches and pains — especially when working in the summer heat — have a higher chance of being harmed or to cause construction site injuries of other workers.
Utah Area Construction Site Accidents
Certain industries leave their workers prone to severe injury, and the construction field is a fitting example accounting for a large percentage of workplace injuries. While a worker is performing the required duties at their jobs, they can often be injured due to workplace conditions. Unfortunately, many of these accidents result in the death of the employee. In some cases, surviving family members can consult with an experienced Utah workers' compensation lawyer to protect their legal rights and bring the at-fault party to justice after a workplace incident.
For over 30 years, the Salt Lake City personal injury lawyers at Siegfried & Jensen have helped grieving families successfully win wrongful death lawsuits against a company or corporate entity. We don't think people should suffer financially and emotionally because of an accident that wasn't their fault. If a loved one has been taken too soon from the result of a workplace accident related to careless or negligent actions on part of the company, call the law offices of Siegfried & Jensen today at (801) 845-9000 to discuss your case with a qualified attorney and see what options are available for you.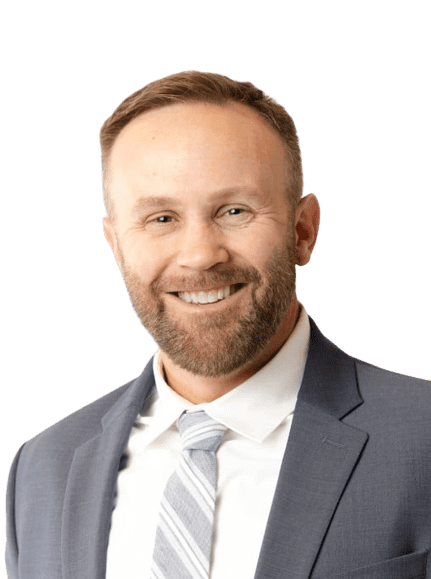 Content checked by personal injury attorney Todd Bradford. I worked for a small law firm in Utah County, where I handled various types of cases. My main focus was personal injury and I decided that is what I enjoyed doing the most. I rejoined Siegfried and Jensen in 2012 where my focus is solely on helping personal injury clients. I take pride in helping personal injury clients and enjoy serving them. If you need an attorney for auto accidents or injuries of any kind in Salt Lake City, UT, Ogden, UT, Spokane, WA, or Boise, ID, contact us.