When you understand current trends in the field of construction concerning on-the-job safety measures, it will help you better grasp the context in which a construction accident claim can be pursued by an injured party. Awareness of this context is crucial if you or a worker has been harmed in an accident that took place on a construction site. This article will discuss some construction employment trends, safety requirements in the field, the nature of workers' compensation claims, and other relevant concepts involving construction accident injury claims.
Construction Employment Trends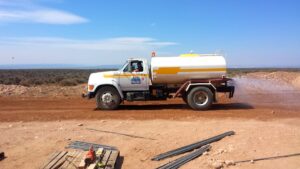 According to a study conducted by the U.S. Department of Labor, nearly 6 million people are employed in the construction industry across the country, accounting for around 4 percent of the total national workforce. There are detailed records regarding employments trends kept by the Department of Labor division in the Bureau of Labor Statistics.
The unemployment rate for those working in the construction industry was at 8.2 percent in 2014. In the past, the unemployment rate in the construction field had risen to 16.8 percent in 1992 and fallen to 6.4 percent in 2000, before increasing again in 2001 to 7.3 percent. The overall rate of unemployment was 4.8 percent in 2001. In 2001, there were 771 extended layoffs within the profession that affected many workers across the construction industry.
Overall, the construction industry is predicted to grow to nearly 7.4 million by 2022, which is a 21 percent change from the employment levels seen in 2012. In 2010, employment projections showed that the industry would grow at a rate of 1.2 percent, slightly lower than the 1.4 percent rate for the entire economy.
As of April 2014, it was found that:
Hourly wages of construction workers were $26.59. When compared to other workers nationally at the same time, the

average hourly wages

of all workers nationwide was $24.33.

The average duration of the workweek in the construction field was 39.1 hours.
Construction Injuries and Safety On The Job
There are considerable safety hazards on construction sites that can cause severe workplace injuries to workers. There were 806 deaths out of the total 4,175 worker deaths in 2012 in the construction industry, accounting for 19.3 percent of all workplace fatalities. More than half of these fatalities were due to the following four factors:
Falls.

279 of the combined 806 deaths in the construction industry (34.6%)

Struck by an Object.

79 deaths (9.8%)

Electrocutions.

66 deaths (8.1%)

Caught-in or between.

13 deaths (1.6%)
Even more, employees in the construction field face higher rates of non-lethal injuries than workers in other industries. Construction workers had the 7th highest rate of non-lethal injury and illness requiring time away from work of all other professions at 382 per 10,000 full-time laborers. More than 9 percent of the combined 3.3 million non-lethal injuries and illness reported in 2009 were experienced by workers in the construction field. 22 percent of these injuries and illness were due to falls in the workplace.
Workers Compensation Claims by Construction Industry Employees
With the high rate of injuries and hazards present in the construction industry, workers' compensation claims are extremely frequent within the profession. For instance, from 2005 to 2007, there average workers' compensation claims costs due to a fall from an elevation in all professions was around $50,383. The average claim is significantly higher for roofers and carpenters at work in the construction field. The average cost for carpenters was $97,169 and $106,648 for roofers. The average cost per year duet o falls from elevations by roofers was around $54 million and $93 million for carpenters. Lost time claims averaged more than $106,000 for roofers and $97,000 for carpenters. 
Appealing a Workers' Comp Denial
In the event that your workers' comp claim is denied, you are eligible to appeal this decision. The deadline for this appeal will be outlined in the denial letter itself. Before pursuing an appeal, however, you will want to meet with your employer — or their insurance provider — to find out if the dispute could be resolved easily. It could have been a clerical error or just a misunderstanding. 
If you choose that you want to appeal the decision, you should keep in mind that it is an extremely complex legal process that should be handled by an experienced Salt Lake City workers' compensation lawyer. The process for appeals is unique to each state, but it will usually involve a hearing before an administrative law judge, likely through the state labor department. There could also be many levels to this appeal.
You should bring any relevant documentation, such as medical records that state the reasons for the denial. This could be the results of another medical examination, a timesheet that proves you were at work at the time of the accident, or some other form of evidence. If you are thinking about filing an appeal, you should make sure that you clearly understand the procedures at play in the state of Utah by hiring an experienced Utah workers' compensation attorney.
Salt Lake City Construction Accidents
If you are on the job, you don't often expect that you are going to be injured in a serious accident. However, in certain industries, accidents are more common. Sometimes these accidents are not serious, and in others, they could have been prevented if it were not for the carelessness or negligence of another person. Each year, tens of thousands of workers die in accidents on construction sites, and nearly a thousand die. Victims of these accidents may be eligible for financial compensation with the help of an experienced Salt Lake City workers' compensation attorney. 
At Siegfried & Jensen, we believe in helping victims and their families recover after a freak accident on the job caused by another's negligence. Sometimes workers' compensation is not enough, and the victim may be able to file a third-party claim. Contact us today at 801-845-9000 if you want to discuss your case with a legal professional.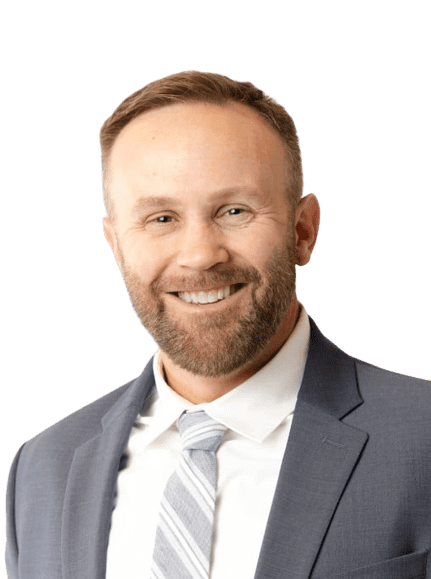 Content checked by personal injury attorney Todd Bradford. I worked for a small law firm in Utah County, where I handled various types of cases. My main focus was personal injury and I decided that is what I enjoyed doing the most. I rejoined Siegfried and Jensen in 2012 where my focus is solely on helping personal injury clients. I take pride in helping personal injury clients and enjoy serving them. If you need an attorney for auto accidents or injuries of any kind in Salt Lake City, UT, Ogden, UT, Spokane, WA, or Boise, ID, contact us.