The team of Utah workplace injury attorneys at Siegfried & Jensen know how to handle injuries that take place on construction sites. We understand the complicated federal and state laws relevant to these types of injury claims and are able to help you build a case in order to recover lost compensation for your damages. You aren't alone after suffering from a tragic accident on the job. There are a host of complex liability concerns regarding construction accident lawsuits, so it is crucial that you call a qualified lawyer who knows how to handle third-party liability lawsuits. Our lawyers have worked on workplace accident and personal injury cases for over three decades, and we have the resources required to go up against an insurance policy provider who attempts to deny the compensation you rightfully deserve.
If you or a loved one has been injured in a worksite construction accident, our attorneys are here to provide the assistance you need and have the experience you need to recover a multi-million dollar settlement. If you want a lawyer to review your case during a free consultation, contact our offices today.
Why Should I Partner with a Construction Accident Lawyer?
During 2015, three of the ten most commonly experienced safety violations cited by the U.S. Occupational Safety Health Administration (OSHA) happened in the construction industry. If you have experienced an injury working on a construction site, you should call a qualified attorney to assist with your injury claim. There are numerous state and federal laws involving personal injuries and construction sites, and some of these may or may not be relevant depending on the circumstances of your accident.
There are also some parties who can potentially be held responsible for your injuries. These could include the owners of the construction site, contractors, sub-contractors, manufacturers of machinery, or another third-party. Liability can only be determined through the close investigation of medical records, the site where the incident occurred, witness testimony, and other related parties. A thorough understanding of the laws in place is crucial to determine who is responsible for the accident.
With the help of an experienced injury lawyer, you can build your claim, identify at-fault parties, and determine which type of claim you should pursue.
Types of Construction Accident Claims and Lawsuits
If you were injured on the job, working at a construction site, you may be eligible to seek compensation through pursuing one or more injury claims with the help of a lawyer:
Workers' Compensation.

Usually, an injured employee is not able to file a lawsuit against their employer because of the benefits that are provided through the company's workers' compensation insurance.When a worker is seeking workers' compensation benefits, they must provide evidence that an injury took place regardless of surrounding circumstances. The worker will be eligible to receive workers' compensation benefits if the injury claim is accepted. These benefits can be gained in tandem with claims filed against third-parties in order to maximize potential compensation for damages.

Personal Injury.

In a personal injury claim, the worker is required to prove that a third party acted negligently and that this resulted in sustained injuries.

Product Liability.

In the event that the injury was due to a defective product, the plaintiff can bring a suit against a party involved in the chain of distribution. For instance, if a ladder used onsite does not work properly due to some defect, resulting in injury, the plaintiff is eligible to recover compensation from the retailer, wholesaler, manufacturer, or any other party involved in the distribution chain.

Wrongful Death.

The family of a deceased worker is eligible to bring on a wrongful death claim in the event a worker is killed in a workplace accident.
In certain cases, it is possible to file for multiple injury claims simultaneously.
How Can a Lawyer Help Protect My OSHA Rights?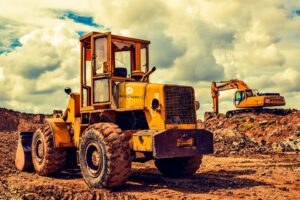 OSHA regulations are meant to promote and maintain safe working environments in order to prevent injury from tragic accidents. OSHA tries to accomplish this by providing workers throughout the United States with various rights:
Asking OSHA to inspect the workplace;

Using their rights under the law without fear of retaliation;

Receiving information and training about possible hazards, methods to prevent injury, and the OSHA regulations relevant to their job or position;

Receiving copies of test results completed to discover potential hazards on the worksite;

Reviewing records of work-related injuries and illnesses; and

Receiving copies of their medical records.
A lawyer can assist workers who have been harmed — or those who think they work in a hazardous environment that does not comply with administration regulations — to file a complaint with OSHA.
Employers are not able to fire, demote, or retaliate against an employee in any way when they choose to file a complaint. If a worker files a complaint with OSHA and is then discriminated against by their place of work, a lawyer can assist in filing a claim against the employer.
Salt Lake City Area Construction Accidents
A large percentage of OSHA violations occur on construction sites. This is because the nature of this industry is filled with risk. Workers are often around heavy and dangerous machinery, focusing on accomplishing the tasks required of them at their jobs. This can result in a construction site worker accident being crushed, falling, or being pinned between large pieces of equipment. Unfortunately, these accidents can be largely fatal, leaving families to take on the burden of expensive medical treatments, funeral arrangements, and intense pain and suffering. If a loved one has been killed in a construction accident while on the job, you can contact a Utah construction accident attorney in order to regain lost compensation for your damages.
The team of Salt Lake City personal injury lawyers at Siegfried & Jensen have been helped countless families bring at-fault parties to justice for losing a loved one in a construction site accident. If you or a loved one have been injured, contact our offices today at (801) 845-9000 to discuss the options for your case.