Every car accident is unique, and settlements are affected by many factors. However, generally speaking, the more catastrophic or life-changing the injuries sustained in a car wreck, the higher the settlement. Settlements in fatal car accident cases tend to be higher because they cause loss of life to the victim and devastating consequences for his or her family members.
Car accident lawyers look at several factors to determine fair settlements in fatal car accident cases. Once an attorney has calculated an appropriate amount of damages, he or she will then negotiate with the insurance company to reach an agreement. If the two parties cannot negotiate a settlement, the case will go to trial, where a jury or judge will award damages.
In this article, we will take a deep dive into how settlements are calculated in fatal car accident claims. We will also examine how you can seek justice for your deceased family member.
Why Fatal Car Accidents May Receive Higher Settlements
The main reason why fatal car accident settlements may be higher is because the consequences are permanent. Typically, insurance companies and courts assign higher settlement values to permanent losses.
Fatal car accident damages are likely to include both economic and non-economic damages. If the person was relatively young and had a family who were dependent on him or her, the damages could be substantial.
However, it is important to note that several factors are involved and that only a qualified car accident attorney can advise you of your rights in your particular case.
Calculating Settlements in Fatal Car Accident Cases
When someone dies in a car accident, his or her family members may have the right to file a wrongful death claim.
In Utah, wrongful death is defined as "death caused by the wrongful act or negligence of a wrongdoer." Therefore, if another party or parties were responsible for your loved one's death on the road due to negligence, the surviving heirs or personal representative of the deceased may make a claim for compensation.
Determining liability
A car accident lawyer must first investigate who was liable for the car accident that caused the person's death. This is crucial because it will affect who is sued and the amount of compensation the family can pursue.
For example, Utah follows a legal doctrine called modified comparative negligence. This means that accident victims, or their representatives, can seek damages if they are less than 50 percent responsible for causing the accident. However, the amount of compensation they receive will be reduced by the level of liability attributed to them.
Once a wrongful death lawyer has determined the level of liability, if any, attributable to the decedent, he or she can begin to calculate the amount of damages the family is entitled to receive. By contrast, in a clear-cut case where the other party/parties were entirely at fault, the wrongful death settlement may be higher.
Damages in wrongful death cases
In Utah, the heirs of the deceased person can seek special and general damages. In rare cases, the court may also award punitive damages to punish the defendant for his or her reckless or willful actions.
Special damages, such as the following, cover the losses suffered by the individual who died and his or her family:
Medical bills incurred before death due to the accident
Funeral and burial expenses
Financial support the decedent would have provided to the family, possibly including pension benefits
Benefits or gifts the family expected to receive
Household services the decedent would have provided
Non-economic damages in a wrongful death case
The surviving family members may also be able to seek general damages, which are also called non-economic damages. This compensation takes into account the emotional impact of the car accident victim's untimely death.
Varying from case to case, the following are examples of general damages:
Pain and suffering experienced by family members
Loss of protection, guidance, society, and moral support
Loss of consortium, the support and intimacy in marriage
If you do not work with a wrongful death attorney, insurance adjusters will calculate a settlement for the death of your family member. The insurance company's goal is to pay out as little as possible in compensation. Therefore, it is very unlikely that you will receive a payout that adequately compensates your family for your losses.
On the other hand, if you work with an experienced Utah wrongful death lawyer, then he or she will leave no stone unturned in seeking a fair settlement for your family.
Factors affecting settlements
There are other factors in addition to partial liability that may impact the amount of compensation the heirs of the deceased receive. These include the following details about the decedent:
Age
Medical bills between the accident and his or her death
Occupation
Earning potential
Impact on surviving family members
Consider the following examples. If a young parent who was the primary breadwinner for the family dies, his or her expected lifespan and earnings will be taken into consideration. The impact of losing a parent on young children is likely to be devastating. Therefore, the settlement may be higher.
However, if an elderly person is killed in a car accident that wasn't his or her fault, the settlement may be lower. This is because his or her expected lifespan is shorter. Additionally, he or she may not have dependent children.
How to Seek Justice in Fatal Car Accident Cases
The first step to seeking justice for your loved one and his or her surviving family members is to talk to a wrongful death attorney. He or she will listen to your story and look at any evidence you bring to the case evaluation. You can expect the attorney to give you a realistic assessment of your chances of success.
Experienced wrongful death attorneys understand the challenges associated with these types of cases. If they take on your case, they will consider every legal avenue open to you to give you the best chance of a fair settlement.
Choose Siegfried & Jensen's Wrongful Death Attorneys
Wrongful death settlements can never bring a cherished family member back to life. Yet, they can help to remove some of the financial uncertainty his or her death may have caused.
To give yourself the best chance of achieving a fair settlement, choose a firm with an outstanding track record. At Siegfried & Jensen, we have achieved a 97 percent success rate in over 35,000 cases, recovering over $1.2 billion for our clients in the process.
If you have lost a loved one in a fatal car accident, we can tell you over the phone whether you have a case. Contact us at (801) 845-9000 for a free case evaluation or schedule a callback by filling out our online form today.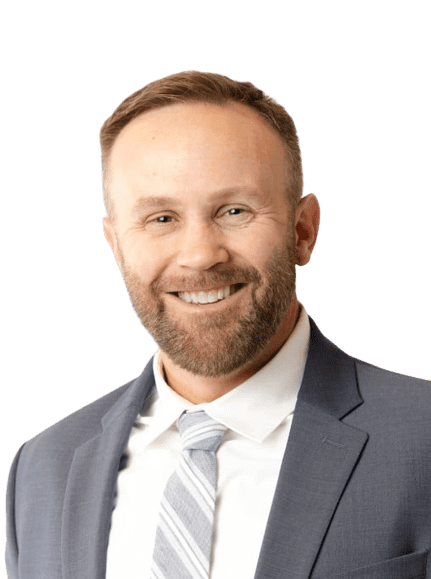 Content checked by personal injury attorney Todd Bradford. I worked for a small law firm in Utah County, where I handled various types of cases. My main focus was personal injury and I decided that is what I enjoyed doing the most. I rejoined Siegfried and Jensen in 2012 where my focus is solely on helping personal injury clients. I take pride in helping personal injury clients and enjoy serving them. If you need an attorney for auto accidents or injuries of any kind in Salt Lake City, UT, Ogden, UT, Spokane, WA, or Boise, ID, contact us.