There are few things in life more stressful than dealing with a personal injury case. The fact that you are dealing with physical pain, emotional trauma, and the inability to go to work just compounds within the stressful situation.
Having to deal with doctor appointments, medical bills, endless paperwork, and everything else surrounding a personal injury can have a major impact on a victim's life. To top it all off, the fight with the insurance company for justice and compensation can make nerve-racking circumstances downright overwhelming.
At Siegfried & Jensen, we know the stress and difficulties dealing with the aftermath of a car accident can have on a victim and their family. Thankfully, there are a few things you can do to alleviate the burden of the situation and make sure you obtain a successful outcome for your personal injury case.
Document Everything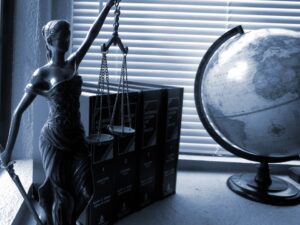 If you are involved in a car accident, it is critical to document everything aspect of the incident. You will want to take numerous photographs of the collision. Capture close up shots of the vehicles and the damages sustained, as well as photographs encompassing the entire scene of the accident. You will want to take photographs of any skid marks and road conditions to give a better idea of the cause of the accident.
You will want to get the insurance and contact information for all of the other drivers involved in the accident. It is a very good idea to take a photograph of each vehicle's license plate, in case any issues come up at a later time. Additionally, it is highly recommended to contact the police to send an officer to the scene of the accident in order to write an accident report. A lot of insurance companies and medical providers require accident report numbers to process their claims. After the officer writes the report, be sure to obtain a copy for yourself. Having to request a copy of the accident report at a later time can drastically slow down the process.
Find Witnesses
Aside from photographs, you will need to collect witness statements and contact information from anyone who was in the area at the time of the accident. If you do not have the time or resources available to immediately take statements, write down the name and contact information for each witness so you can contact them at a later time. Having more information in your possession is better than having less, especially if you require corroboration for your version of events.
See  A Doctor As Soon As Possible
Even if you are involved in a minor car accident, it is crucial to go to the hospital for a full medical exam as soon as possible. Quite often, car accident victims sustain injuries that may take some time to manifest. Delaying medical treatment can severely compromise a victim's ability to recover compensation for their injuries at a later time.
Instead of waiting, go to the emergency room after the accident and begin documenting all of your injuries. Having all of these records on file can greatly assist you while filing a claim. Further, going in for an exam after an accident can uncover any hidden injuries, like organ damage, back and neck sprains, or internal bleeding, which may not be readily apparent.
Call A Personal Injury Attorney
If you are injured in a car accident due to another driver's negligence, it is critical to contact a personal injury attorney as soon as possible. When a car collision occurs, the at-fault driver's insurance company often tries to convince accident victims to take a minimal payout in exchange for signing away their legal rights to lawsuits in the future.
A lot of victims sign these offer without fully considering what they have to lose. Quite often, the offers presented by insurance companies are not even enough to cover the cost of medical bills, let alone compensate a victim for lost wages and the loss of their vehicles. Instead of signing anything presented by the insurance company, it is crucial to contact a personal injury attorney. Working with an attorney will ensure you recover the maximum amount of compensation you are entitled to for injuries and damages you sustained.
Always Listen To Your Doctors And Attorney
If you have taken the proper steps toward hiring an attorney and going in for a medical exam after an accident, it is critical that you listen to what they say and follow all recommended directions. Doctors are trained professionals who want to see you recover to the fullest extent possible. It is critical for you to go to all follow-up appointments, undergo surgeries that are necessary, and go through therapy as recommended.
On the legal side, attorneys are working for you to obtain the best possible results for your case. There are many things that victims can do to jeopardize their chances of recovering the total remuneration to which they are entitled. It is absolutely critical for you to listen to everything your attorney says, in terms of your legal situation.
A Salt Lake City Car Accident Lawyer Can Help You
If you were injured in a car accident, it is urgent that you contact an attorney as soon as possible to help you with your case. Handling a personal injury case is a very complex task that requires accurate paperwork and documentation in order to achieve the best possible outcome. At Siegfried & Jensen, we work on behalf of clients to recover a full and fair amount of compensation and the justice they deserve for their injuries.
We understand how car collisions can be life-changing for victims. Facing physical restraints and mental anguish is not something one is readily prepared to do. Working with Siegfried & Jensen ensures you are able to focus on recovering from your injuries without worrying about all the legal work.
We help accident victims file claims, collect and present evidence, gather witness statements, obtain police reports, and negotiate fair settlement amounts with insurance companies. Contact Siegfried & Jensen today at (801) 598-1218 to schedule a free consultation so we can see what legal options are available for your case.