When you are injured in an accident, a witness can be extremely valuable when you are making an argument to the insurance provider. Witnesses can describe certain that can potentially confirm your account of the accident, backing up your argument. They also may be able to provide details that you didn't know about but provide evidence that the defendant is at fault for the crash.
Even if the witness was not present at the accident, he or she may have seen you after you were injured and confirm that you were seemed harmed. It may be possible that a witness overheard something said by someone involved in the accident that shows someone other than you is liable for the incident.
Time is of the essence in most personal injury claims. If their contact information is not collected and witness are not contacted immediately following the crash, what they can contribute may be lost. Memories can easily fade, and soon what they remember may become unclear and no longer useful for your claim. It's also possible that a witness may be unable to be contacted if too much time has passed.
Dealing With Unfamiliar Witnesses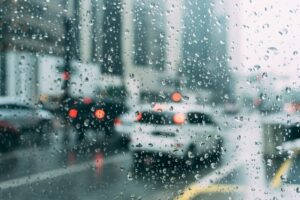 People who were present at the accident but you do not know could be useful for your case. They could have useful information — like certain conditions have caused similar accidents in the same area involved in a slip and fall case — as well as being able to verify your account of what transpired.
You can find a witness like this by going back to the scene and talking with those who live and work in the area. Regarding traffic incidents, you can also look for witnesses in the police report. The police probably made a report if they responded to the scene of a crash, also referred to as an accident or collision report. It could even list the names, addresses, and phone numbers of those at the scene.
If you encounter someone who was at the scene, and their account seems to claim that someone else is at fault, act as soon as possible. Take the following steps:
Write down the names of the witnesses, along with their addresses, and home, work, and cell phone numbers

. Gather as much of these details as they are willing to provide. If they will provide an address but not a phone number, don't be pushy. You need them to be on your side, so don't be too aggressive;

Ask witnesses about

what they saw

and exactly

where they were

during the accident;

If witnesses are cooperative

, ask whether it would be okay for you record what they tell you and have them check it for accuracy. Tell them that you may require a

written statement to back up your account when you file your claim with the insurance provider. If the witnesses consent, record what they told you immediately — on the spot, if possible. Then, send them a typed copy and politely ask them to review it, sign it, and return it to you;
If witnesses seem uncomfortable

about getting involved in the case, despite supporting your version of events, quickly write down what they have told you and ask them to read it to check for accuracy. Have them

sign the description

to indicate that it's accurate. Make sure to get an address or cell phone number so that you are able to prove that this statement was from an actual person. Once getting the handwritten statement, you may also contact the witness to receive a typed-version, especially in cases when the handwritten statement is hard to read.
Dealing With Familiar Witnesses 
Many times, witnesses of accidents are people known to the plaintiff. If a friend, family member, or acquaintance witnessed the accident or even your physical state after the accident, your job is basically the same as if it were a stranger, just simpler. You do not have to go find them, and you probably won't have to worry about them being unavailable. However, review the facts of the case with them while it is fresh in your mind — while making notes of what is said to you, if you have to, so you can later type up the statement and have them sign it.
Insurance Adjuster Contact With Witnesses
There are cases when the insurance adjuster will track down any witnesses — using the information provided in a police report or otherwise — and reach out to them. It is crucial that you reach out to the witness first. This will help you learn what they saw and prevent the adjuster from distorting the facts. You should speak with the witnesses directly as soon as possible, telling them that they may e contacted by an insurance adjuster.
Witnesses are not required to discuss the accident with the insurance adjuster if they do not wish to. They also have a right to limit their involvement in the statement provided to you. Be wary. Even though you can tell witnesses they are not required to talk to the insurance adjuster, you should not tell them not to. This would be seen as interfering with the defendant's ability to obtain information and risk your claim. The decision to or to not talk to the adjuster should ultimately be up to each individual witness, allowing the witness to stay independent and more credible, if at all possible. 
Salt Lake City Area Deadly Auto Accidents
Crashes take the lives of tens of thousands each and every year across the United States. In Utah alone, someone dies every 36 hours in the aftermath of a particularly severe collision. The Utah Highway Safety Office found that there were 52,287 crashes across the state in 2012 alone, resulting in 242 deaths combined. It is important to protect your legal rights after a collision by contacting a qualified Salt Lake City car crash injury lawyer after an accident. 
The legal team at Siegfried & Jensen have helped the residents of Utah recover multi-million dollar settlements after being injured due to a reckless driver. If you or a loved one has been harmed in a similar incident, call our law offices at (801) 845-9000.