Utah Motorcycle Crash Statistics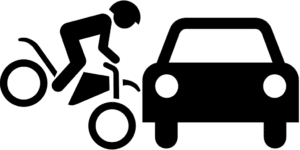 Generally, motorcycle operators are at a greater risk of being involved in an accident than other drivers on the road. This is due to the smaller size of a motorcycle in comparison to a larger vehicle like a car, and motorcycles are much more exposed to the hazards of the roadway than other motor vehicles. This creates a greater risk of riders of being harmed in the event of a crash. Research has been conducted that shows patterns involving motorcycle accidents in order to limit the overall number of deaths in the state, as well as the nation. If you want to prevent yourself or a loved one from being involved in a motorcycle accident, you need to be informed of the dangers of operating a motorcycle in the state of Utah. Some statistics include:
A majority of motorcyclists are killed starting from 3 p.m. to 6 p.m during the weekday. This is followed by 6 p.m. to 9 p.m. as the most deadly time to be on a bike. However, there is also research gathered in 2011 that shows motorcycles are likely to be killed from 3 a.m. to 6 a.m.

Overall, 509 motorcyclists were involved in fatal crashes from 6 p.m. to 9 p.m. and 365 were confirmed dead from 9 p.m. to midnight during weekend days.

It was reported that crashes on weekdays that happened from 3 p.m. to 6 p.m. to be at 14,000, followed by 11,000 from noon to 3 p.m., and then at 6,000 from 9-12 noon and 6 p.m. to 9 p.m. This helps to better understand the dangerous times to be on the roadway as a motorcyclist.

A total of 9000 motorcyclists were injured due to an accident during the hours of noon to 3 p.m., followed by 8,000  from 3 p.m. to 6 p.m., and finally 7,000 from 6 p.m. to 9.pm. This is during weekend hours.

2405 riders who lost their lives were wearing helmets or some kind of safety gear, while at least 1707 riders who died were not wearing helmets at the time of the crash in the year of 2011.

Also in the year of 2011, it has been confirmed that 147 motorcycle passengers were wearing helmets when they died during an crash. This is compared to 156 passengers who were not wearing helmets at the time of a crash or accident.

Reports also indicate that motorcyclists who were a part of a crash who was discovered not to be properly licensed include: 30 riders(ages 25-34), 28 riders (16-20 years old), and 23 riders (35-44 years old).

Reports indicate that motorcyclists who did not have a valid license during the time of the crash were: 247 riders (ages 25-34), 202 riders (35-44 years of age), and 155 riders (45-54 years of age).

Motorcycle operators with a valid license during the crash were listed as: 903 riders(45-54 years of age), 677 riders (35-44 years old), and 650 riders (55-64 years old).
More Relevant Information On Motorcycle Accidents
There have been studies conducted concerning data on motorcyclist traffic fatalities according to state. Some relevant statistics in these reports include:
It was reported that 35% of all motorcycle operators who were involved in fatal accidents were speeding. This is compared to 23% for passenger car drivers and 19% for commercial truck drivers.

When helmets are worn, they prevent 37% of all motorcycle rider's deadly injuries in an accident. They also prevent 41% of passenger-related fatal injuries.

There was an increase of overall motorcycle fatalities during 2011 in Utah, but it was perceived to be much lower than the average from year past. There is no evidence of a conclusive trend that can be seen from numbers so small.

It was reported that 29% of fatally injured motorcycle operators had a blood alcohol concentration above the legal limit of .08 in 2010.

Both total fatalities and motorcycle fatalities are estimated to have decreased slightly during the months leading up to September of 2011. For the total length of the year, there are estimates that total traffic deaths went down by about 1.7%.
The legal professionals at Siegfried & Jensen want to encourage all motorcycle riders to practice safety on the roadways. These accidents can be extremely tragic, causing unplanned repercussions and anguish for everyone involved in the event. In order to avoid crashes, motorcycle operators should always wear adequate reflective gear in order to ensure that they are seen by other drivers on the roadway. On top of that, it is important that motorcyclists wear a helmet at all times in order to protect themselves in an accident.
Motorcycle Wrecks In Utah
Utah is a very attractive state for motorcycle riders due to the open roads. However, this can create cause for concern for riders if they are involved in collision or accident. If you are involved in a crash, you need to get the help you need to file your claim.
For decades, Siegfried & Jensen has been helping the people of Utah and the surrounding area who have suffered from an injury or PTSD related to a terrible accident or event. We believe that one of the best ways to keep families and communities safe in the long run is to make sure that wrongdoers are held accountable today.
We have recovered over $850 million for our clients. Our firm boasts a 97% success rate with our combined 35,000 cases.
We understand that a lawsuit isn't always the answer. But we also understand that having someone on your side can mean the difference between declaring bankruptcy and rebuilding your life and moving forward, especially when you're up against an insurance company or a hospital. If you or a loved one has been the victim of a car accident or personal injury, please contact our offices at (801) 845-9000 to discuss your case with an experienced Salt Lake City motorcycle accident attorney today.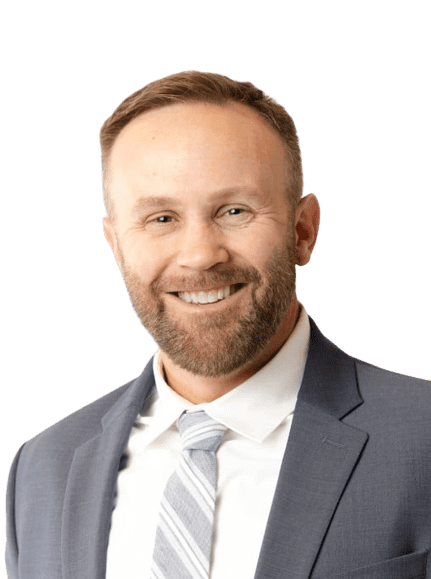 Content checked by personal injury attorney Todd Bradford. I worked for a small law firm in Utah County, where I handled various types of cases. My main focus was personal injury and I decided that is what I enjoyed doing the most. I rejoined Siegfried and Jensen in 2012 where my focus is solely on helping personal injury clients. I take pride in helping personal injury clients and enjoy serving them. If you need an attorney for auto accidents or injuries of any kind in Salt Lake City, UT, Ogden, UT, Spokane, WA, or Boise, ID, contact us.