A large percentage of personal injury claims end in a settlement with the insurance provider. This means that the insurer has entered into an agreement with you for the value of your sustained injuries. The amount of compensation that is given is often limited to the settlement amount, regardless of if you later find out that you had additional expenses related to the accident or a worsening of your medical condition. It is usually not possible to file suit after agreeing on a settlement, but there are a few exceptions.
If you are being offered a settlement after being injured in a collision or accident, it is crucial that you call an experienced personal injury lawyer in Salt Lake City for legal guidance. He or she can look over your claim and help you determine if a settlement is the best option for you.
Situations When You Are Unable to Sue After Accepting a Settlement
In a majority of situations, when you accept a settlement offered by the insurance company of the at-fault party, you have to sign a release of liability. This document essentially claims that you are being given an agreed amount in compensation and forfeiting your ability to pursue a further claim. The contract is legally binding and must be followed after receiving the settlement funds.
The release often claims that you agree to not pursue further compensation due to the accident and that you are releasing any claim that could be held against the at-fault party. The wording of the document may also state that, in accepting the settlement funds, you fully satisfied after the accident.
If you sign the document, you are not usually able to take any further legal action against the defendant or their insurance provider. A lawyer can help you better understand the terms of a contract before you agree, and it is always helpful to consult with a legal professional before signing any final documents.
Situations When You Can File Suit After Accepting a Settlement
There are some key exceptions when you may still be eligible to pursue a claim after accepting a settlement offer, but it is usually very rare. The following situations could qualify as exceptions:
Fraud.

If the offered settlement was due to fraud, constituting as "bad faith," it is possible you can reopen the claim if fraud is discovered after the fact. Before you take this action, it is best to consult with a qualified attorney if you believe fraud is at play.
Multiple Parties Being Liable for the Accident. Depending on the wording of your settlement, the contract will likely only release the liability of a single defendant. In some cases, there could be more than one defendant responsible for your injuries. For example, if you are involved in a motorcycle accident, there may be two drivers liable for the collision or you could have learned later that a defective product contributed to the accident. When a claim is released against a defendant, there is still a chance to sue any other involved parties who share responsibility for the incident, as long as it is done within

Utah's four-year statute of limitations

involving personal injury claims.
Steps to Take Before Accepting a Settlement
Due to the high stakes of accepting an initial settlement offer, there are some key steps that should be taken to maximize the value of your final claim:
Seek immediate medical help.

You should

always seek immediate medical treatment

following an accident. This helps determine the extent of your sustained injuries. Follow any orders from your doctor and follow his or her plan of treatment. If you foresee more medical costs in the future, it is in your best interest to hire a medical expert who can help evaluate the total value of your future expenses.

Keep in mind the long-term consequences of your injury.

It is common for personal injury victims to underestimate the full value of their claim due to failure to think of the long-term consequences of their injuries. It is common for injured victims to be unable to return to work for an extended period of time, or perhaps they experienced pain and suffering that also contributes to aspects of the claim. An economic expert can help you determine the value of expected income before and after the incident so you can regain the difference in compensation.

Consult with a personal injury attorney.

A personal injury attorney can help you review your case in order to make sure that it covers the full extent of your damages, both current and future. He or she can also help you know if a given settlement offer is fair compensation or if you should bring your claim to court.
Personal Injury Accidents in Salt Lake City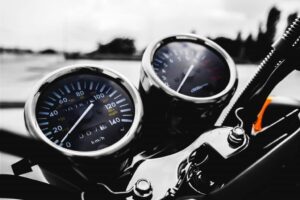 Injuries happen every day, and there are almost limitless reasons they can take place. Whether you are on the roadway, inside someone's home, or on a trip to the grocery store, you are always vulnerable to injury. These accidents can often be the result of another party's negligent actions, leaving you eligible for legal compensation in the form of an injury claim. If you decide to pursue a claim for your damages following an accident, you should contact a qualified Utah personal injury attorney in order to protect your legal rights.
The skilled lawyers at Siegfried & Jensen have been helping the residents of Utah receive the compensation they deserve after being injured in an accident that was the fault of another person. We believe that no victim should have to take on the financial burden of their injuries if they are not at fault for the accident. We have helped thousands recover after being injured, and we hope to help countless more. If you or a loved one has been injured in an accident due to no fault of their own, contact us today at (801) 845-9000 to discuss your case with an experienced personal injury lawyer and see what options there are for your case.