Post-traumatic stress disorder, commonly referred to as PTSD, is a real health concern that impacts a million people each year across the United States. PTSD can be the result of a traumatic or violent event, such as an auto accident.
There is research that finds that about 9 percent of the population will develop some symptoms of PTSD after being involved in a car crash. This can increase by nearly 60 percent if the person seeks some sort of mental health treatment after the crash.
When you are harmed in a car crash, your life can change dramatically in just a few seconds. If the accident was violent or ended tragically, it is possible that you could suffer from post-traumatic stress disorders and its consequences. The Salt Lake City traumatic car injury attorneys at Siegfried & Jensen can help you regain lost compensation for damages resulting from your injuries. If you have any questions, you can schedule a free, no-obligation consultation to discuss the options for your case today. 
Understanding the Symptoms of PTSD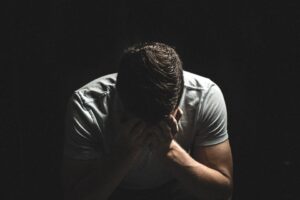 If you think you may be suffering from PTSD, you need to look at the symptoms. To determine if you are suffering from symptoms of PTSD, you need to know the basics of the disorder as well as what symptoms you should be watching out for, especially after being harmed in an auto accident. PTSD can have some serious complications that can potentially disrupt your life, sometimes permanently. You may no longer feel comfortable when driving a car, experience intense periods of emotional turmoil, and even develop depression and anxiety, in particularly severe cases.
There are many symptoms of PTSD. The following are the most commonly experienced in car crash victims:
Constantly feeling nervous or on-edge when operating a motor vehicle;

When thinking of the crash, your heart rate increases and you have intense feelings of anxiety;

You begin experiencing intense urges of avoidance, such as wanting to avoid traveling on a certain road at all;

You become extremely paranoid or watchful, like constantly being searching for potential dangers that may be around every corner;

You are constantly having memories about the collision; and

You begin to feel numb to your surroundings, with feelings of hopelessness, depression with difficulty feeling any other emotions.
If you feel you are experiencing any of these feelings of symptoms after a car crash, it is possible that you could have PTSD after the car accident. You should contact an experienced vehicle collision lawyer in Utah in order to establish your case and regain damages due to psychological therapy or other mental health treatments. 
Auto Accidents and Trauma
There have been proven connections between car crashes and traumatic stress. While there is an established connection, a great majority of those who survive a terrible car crash do not ultimately develop any significant mental health issues that require medical treatment, according to data from the U.S. Department of Veterans Affairs (VA).
Research conducted by the VA finds that over 14 percent of survivors of severe crashes who do seek medical treatment for a mental health concern develop symptoms of PTSD. Using data from multiple studies, the approximate number is near 60 percent.
These studies have shown that 3 to 53 percent of car crash survivors who have been diagnosed with PTSD also develop some type of significant mood disorder, such as depression. Another study found that of all crash survivors who sought mental health treatment, 27 percent suffered from an anxiety disorder in combination with PTSD, with 15 percent saying that they developed a fear of driving a car. 
Risk Factors for Developing PTSD After an Accident
Across the United States, over 3 million people are harmed each year in a car crash. You may have an increased risk of experiencing PTSD due to a collision if you also experience the following risk factors:
Losing a friend or loved one in the collision;

Your family has a prior history of psychological issues;

You have suffered previously from a traumatic event;

The sustained injuries were life-threatening;

You had experienced suffering from psychological issues before the incident;

The incident caused you to suffer from disassociation; 

If you did not receive necessary support following the crash; and

You have experienced guilt, fear, helplessness, shame, or horror since being involved in the collision.
What Should I Do If I Experience Symptoms of PTSD?
If you or a loved one has experienced any of these described symptoms of PTSD discussed here, you should seek immediate medical treatment from a trusted physician. You should never try to resolve these issues on your own or wait to see if your condition improves over time. The longer you suffer from these symptoms without seeking treatment, the worst your PTSD can become, ultimately having a greater impact on your everyday life. 
Traumatic Auto Accidents in Salt Lake City
Over 9 percent of all people harmed in a car accident experience some symptoms of PTSD. This is a serious mental health condition that can greatly impact your ability to live your life as you once did. You may be unable to maintain relationships or enjoy things you once cared about while experiencing intense bouts of depression, anxiety, and other mental health issues. These car crashes are often due to preventable actions carried out by careless drivers, making the aftermath of these crashes even more difficult. If you or a loved one has been suffering from symptoms of PTSD, you can call an experienced traumatic car accident lawyer in Salt Lake City to regain lost compensation. 
For over 30 years, the Utah personal injury lawyers at Siegfried & Jensen have been helping the residents of the state recover after developing serious mental health issues being harmed by a careless driver. If you or a loved one has developed some serious mental health issues after being involved in a car accident, contact our law offices today at (801) 845-9000 to see how we can help you bring the at-fault party to justice after a crash.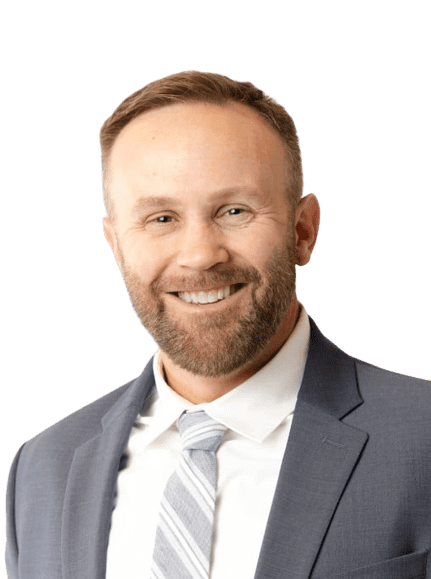 Content checked by personal injury attorney Todd Bradford. I worked for a small law firm in Utah County, where I handled various types of cases. My main focus was personal injury and I decided that is what I enjoyed doing the most. I rejoined Siegfried and Jensen in 2012 where my focus is solely on helping personal injury clients. I take pride in helping personal injury clients and enjoy serving them. If you need an attorney for auto accidents or injuries of any kind in Salt Lake City, UT, Ogden, UT, Spokane, WA, or Boise, ID, contact us.