It can be difficult to accurately calculate the value of a burn injury settlement. The key factors are the degree of the injury, the intent of the person who caused the injuries, and the ability of the defendant to cover the costs of a settlement. Burn injuries usually result in higher settlement values due to the extent of the pain and suffering and intense scarring.
We are going to look at what is considered with calculating the settlement of a burn injury case while providing recent instances of real-life-examples of burn injury claims.
Once you have figured out the extent of your medical costs and the injuries effect on your income, you can better figure out the value of your settlement. 
Circumstances of Your Burn Injury
Both sides involved will negotiate on the grounds of what they think the plaintiff will be awarded in court. The circumstances of the burn injury — how it happened and where — is crucial because the liability of the defendant will impact the decision of the jury and what will be awarded at trial. There is no uniform burn injury claim, and these accidents can happen in many different ways, such as on the job, through using a faulty product, arson, or accidents due to another's negligence. 
Workplace injuries, for instance, could involve a plaintiff who was burned unintentionally. This injury could have been preventable, or perhaps not, and this affects the perceived value of the claim — such as the predicted damages awarded in court — which will likely be lower than if the injury was due to the negligence of the employer when employing safety standards. The lower the perceived value of the settlement, the lower the settlement amount which will be pursued by both parties.
Possibility of Punitive Damages
If the defended acted intentionally or in extreme neglect — also referred to as "gross negligence" in a legal setting — the burn victim (or plaintiff) could be able to receive punitive damages for their claim.
The intention of punitive damages is the punish the defendant who acted in a particularly reprehensible manner, making a well-off defendant pay higher amounts in order to be further punished due to their negligent actions. A defendant that intentionally burned a plaintiff will nearly always be susceptible to offering punitive damages in a burn injury case.
However, punitive damages for gross negligence can be difficult to predict. For instance, gross negligence could involve a product manufacturer that did not conduct proper testing on a product, despite the fact that the product sold was intended to be used in situations involving exposure to fire. If the product, such as oven mitt, is used by the plaintiff who is then badly burned, the manufacturer of the oven could be made to pay thousands or even millions of dollars in punitive damages to the plaintiff. In these cases, even the threat of punitive damages will often make a defendant — especially those that are considerably wealthy — more likely to settle the lawsuit at a higher amount.
Compensation for Pain and Suffering
Similar types of damages that are available in other personal injury cases are involved in burn injury cases, but burn injuries are particularly painful and cause severe and maybe even permanent disfigurement.
The liable party is not only required to compensate the injured party for the physical pain associated with their burn injury, but also the present and future emotional pain suffered by a disfigured burn victim. Awards involving pain and suffering consider the extent and circumstances of the disfigurement, as it is based on the chances that the plaintiff will be embarrassed, depressed, or experience some type of emotional reactions due to their disfigurement. For instance, a plaintiff with a badly burned face will recover a significantly higher damage award than a plaintiff with only a scar on his or her torso. 
Burn Injury Settlement Examples
Product Liability Settlements:
A hospital patient was burned when his bed caught fire because of a design flaw. The manufacturer of the bed settled the case for $1 million.

The manufacturer of an extremely flammable garment settled with an injured plaintiff, who sustained third-degree burns and permanent scarring on her torso. The case was settled for nearly $4 million. 
General Negligence Settlements:
The water system in a hotel began producing scalding hot water. A plaintiff, who was already disabled, got into the tub and suffered second-degree burns. The case settled for $275,000. 

In a well-known case, a woman received a verdict of $640,000 from McDonald's after she sustained third-degree burns from her scalding cup of coffee. 
Workers' Compensation Settlements
An injury on the job that is not related to the negligence of the employer will likely be paid out through the worker's compensation provider.
The award gained from a workers' comp claim is usually much lower than what is expected from a traditional personal injury civil suit. The compensation standards can vary, but if a plaintiff is not disabled by the injury and does not sustain scars or disfigurement, the workers' comp settlement won't be significant.
For instance, a worker who suffers second and third-degree burns on his upper leg with scarring, but is not considered to be disabled, may be able to expect to recover around $40,000 or less from his or her settlement. Workers' compensation laws can be complicated and settlement usually deals with missing out on regular income. If a worker is injured on the job, they should contact an experienced Salt Lake City workers' compensation lawyer. 
Salt Lake City Burn Injuries
Burn injuries can lead to significant injuries, scarring, and even disfigurement in certain cases. A large percentage of these accidents happen on the job. Depending on the circumstances of the accident and the severity of the injuries, injured parties may be able to regain compensation with the help of a qualified Salt Lake City burn injury attorney. 
Siegfried & Jensen has three decades of experiencing helping injured workers regain settlements worthy of their damages. Contact our law offices today at 801-845-9000 if you or a loved one has been injured on the job due to another's negligence.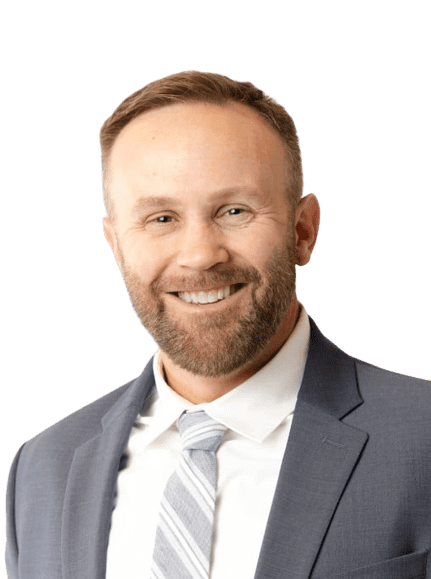 Content checked by personal injury attorney Todd Bradford. I worked for a small law firm in Utah County, where I handled various types of cases. My main focus was personal injury and I decided that is what I enjoyed doing the most. I rejoined Siegfried and Jensen in 2012 where my focus is solely on helping personal injury clients. I take pride in helping personal injury clients and enjoy serving them. If you need an attorney for auto accidents or injuries of any kind in Salt Lake City, UT, Ogden, UT, Spokane, WA, or Boise, ID, contact us.