It is rare for injuries to take place on the job, but it is a very possible reality when working in a warehouse or manufacturing company. In the United States, every workplace is required to follow certain safety standards to safeguard the wellbeing of their employees, as well as their customers. It is crucial that everyone fully understand the standards that are in place in both the workplace and the public sphere. Everyone must cooperate in order to ensure that the world is a safe place to live, work, and live life.
Sadly, injuries do happen. Human nature means that there will always be errors in judgment and action. Safety procedures are meant to limit potential hazards and offer support and recourse when errors take place. Even still, there are car crashes, machinery malfunctions, slip and fall accidents, and in some cases severe burn injuries that can take place on the job, even when implementing the best measures to keep everyone safe. When an injury or accident takes place, it is a given that businesses will rely on attorneys in order to pursue a settlement or liability limitation. You may wonder what you do next after being injured in an accident on the job. You should always seek the help of an experienced Utah burn injury attorney. 
Burn Injury Claims
The trauma experienced by a burn injury victim can be catastrophic. The scarring is painful, and the emotional injuries can continue on throughout their lifetime.
According to the National Institutes of Health (NIH), in the United States, there are nearly 1.25 million burn injuries that require hospitalization annually. Burn injuries can vary in severity, from minor first-degree to more severe third-degree burns. The causes of these burns are numerous, with some being due to tragic accidents and others resulting from negligence or careless behavior.
Burns happen when tissue is damaged through heat, chemicals, electrocution, sunlight, or radiation. First and second-degree burns can be extremely painful. Third-degree burns do not often cause pain because the nerves of the victims have been destroyed, removing any sensation. In particularly severe cases of burns, there could be a depletion of blood volume through lack of fluids, shock, and dangerously low blood pressure which can cause death if not treated in enough time.
In many situations, burn injuries could likely have been prevented with the proper implementation of relevant safety regulations, responsible use of safety equipment, or proper behavior when operating vehicles and dangerous machinery or when handling hazardous chemicals. When unsafe and careless actions resulted in a burn injury, the person or entity that participated in the negligent act could be held liable. With the help of a qualified Salt Lake City burn injury attorney, victims can be better equipped to receive the compensation they deserve from the at-fault parties who negligent actions resulted in their injuries.
Evidence in Burn Injury Cases
Burn injuries cases are some of the most severe and will often require the help of an experienced Utah personal injury lawyer. Burn injuries can be very common and range in severity. Another concern for victims of burn injuries is that the recovery process is often difficult and long, requiring expensive medication and rehabilitation treatments. The first step should be to stem the risk of infection and check vitals of the victim, then the debridement of any burned areas or damaged skin, and even then the painful and lengthy process of skin grafts and healing of the victim. Plastic surgery may be sought by the victim, especially if the face, chest, or hands are seriously injured. Basically, burn injury lawsuits are likely to involve a lot more than just the costs of medical bills, and these injuries can significantly impact the lives of victims in many areas.
What to Prove in a Burn Injury Case
If you have sustained burn injuries in an accident and are seeking to recover lost compensation for damages, such as medical expenses, lost income, pain and suffering, and other negative aspects of your burn injury, there are some key elements that must be proven in order to obtain a favorable outcome in your case. First, you have to show that the defendant — for instance, an employer or owner of a property — had an established duty to maintain a safe environment. When this duty is established, you have to then prove that the duty was not met due to negligence or error on part of the at-fault party. Lastly, you will have to show that this negligence or error to maintain a safe environment was the direct cause of your sustained burn injuries.
Burn Injuries in Salt Lake City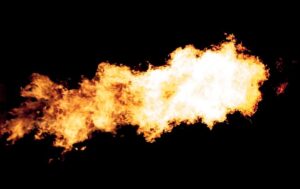 Statistics from the American Burn Association show that nearly 486,000 burn injuries required medical treatment across the United States in 2016. While most of these burns are relatively minor, around 20,000 people each year are severely burned, and almost 4,500 Americans die to burn injuries annually. These statistics are scary and show that burn injuries are more common than you may think. 
On top of being injured, victims of a burn injury, whether on the job or on someone else's property, will likely take on unexpected damages that will make the recovery process more difficult. These damages could include lengthy hospital stays, the costs of medical procedures such as skin grafting, and other costly expenses that will add stress to an already frustrating time. 
In certain cases, victims of a burn injury can contact an experienced Salt Lake City burn injury attorney in order to regain lost compensation associated with their accident. A skilled attorney can help take over the technical aspects of your case, leaving you to focus on the recovery process. 
When attempting to regain lost compensation, hiring a quality attorney is crucial to a successful outcome. Siegfried & Jensen has an expert team of legal professionals that is has a documented track record of helping victims regain multi-million dollar settlements after sustaining burn injuries in an accident. If you or a family member has sustained a burn injury due to negligence on the job or on someone else's property, contact our law offices today at 801-845-9000 to have a free, no-obligation consultation and discuss your case with a legal professional.