A staggering and devastating amount of motor vehicle accidents in Utah are caused by individuals who get behind the wheels of their vehicles while intoxicated. Engaging in this reckless behavior is not only negligent, but it is truly dangerous to other motorists, pedestrians, and bicyclists along the roadways. Despite the number of laws and organizations established to cut back on the number of impaired drivers in Utah, we continue to see a large percentage of individuals get behind the wheels while intoxicated.
Accident injury attorneys at Siegfried & Jensen are here to help drivers and pedestrians recognize the signs of drunk drivers on the road. Victims who are injured in accidents caused by drunk drivers often deal with overwhelming physical and emotional pain and suffering. Furthermore, victims are often forced to undergo extensive medical treatment – which often costs thousands of dollars.
The best way to avoid this type of emotional, physical, and financial suffering is by avoiding drunk drivers entirely. By recognizing various signs of drunk drivers on the roads, we are better equipped to protect ourselves from being involved in accidents for which they caused.
Common Signs Of Impaired Drivers On The Road
Although you may not be able to physically see someone consuming alcohol before getting behind the wheel of their vehicle to drive, we are often able to recognize various traits commonly associated with individuals who are under the influence while driving. Some of the most common signs that a person is impaired behind the wheel include:
Drivers who quickly accelerate and decelerate their vehicle for no obvious reason;
Drivers who swerve and weave in and out of traffic or across lanes of traffic and/or into the shoulder of the roadways;
Drivers who brake erratically and for no obvious reason;
Drivers who aggressively tailgate;
Drivers who fail to signal before changing lanes or turning around corners;
Drivers who do not stay in one lane while traveling down the roadway;
Drivers whose vehicles nearly-miss collisions with other vehicles or objects;
Drivers who are traveling over ten mph lower than the speed limit;
Drivers who fail to turn on their headlights at night;
Drivers who are traveling along the wrong side of the road; and
Drivers who make illegal or abrupt turns.
As you can imagine, noticing any of these behaviors on the roadway can be terrifying and overwhelming. It is imperative to react quickly and appropriately to avoid being victimized by these impaired drivers here in Utah.
How To React To Suspicious Behaviors
Even if you are not entirely sure that a person who engages in any of the above behaviors is actually intoxicated, they are clearly exerting signs of being an unsafe driver. It is crucial to recognize how you should respond to these individuals regardless.
The first and most important thing you should do is stay away from them by all means possible. Do not try to pass these drivers along the roadway or interfere with them in any way. If you are able to obtain their vehicle information, such as a license plate, make or model, take this information and alert the police as soon as possible from a safe and stopped location. If you have a passenger in the vehicle, allow them to notify the police immediately while you remain on the roadway. This will ensure the officer has the best and most accurate idea of the location of the vehicle.
What To Do If You Are Injured By An Intoxicated Driver In Utah
If an impaired driver causes a motor vehicle accident in which you are a part of, it is crucial to do whatever you can to obtain as much information about the driver and the incident as possible. You will want to collect the driver's name, license information; motor vehicle make and model, license plate number, and insurance information.
If you are injured by an impaired driver, most likely you will be able to contact a Utah car accident attorney to file a legal claim against the impaired driver for their reckless and negligent behaviors. To ensure you have a solid claim, it is imperative to take as many photographs as possible of the vehicles, the scene of the incident, and the point of impact on each vehicle involved. If possible, use your mobile phone to record the actions of the impaired driver. Video footage that clearly demonstrates the driver to be impaired will help you provide a strong legal claim as to what caused the incident in which you were injured.
Work With A Utah Car Accident Attorney
If you are injured in a car accident caused by an impaired driver, it is imperative to contact a Utah car accident attorney as soon as possible. Working with a skilled and aggressive personal injury attorney in Utah will ensure your legal rights to compensation and justice are protected.
Our knowledgeable accident injury attorneys at Siegfried & Jensen have over 30-years of experience helping accident victims collect fair and full compensation for their automobile accidents. Since 1990, we have helped over 35,000 victims get the maximum amount of compensation for their claims and the outcomes they expect.
We help accident victims obtain compensation for various damages, including:
Lost wages;
Medical expenses;
Lost earnings;
Loss of consortium; and
In some cases, victims are able to obtain punitive damages from impaired drivers. This award does not compensate a victim for any loss. Instead, it is ordered as a form of punishment toward these negligent and reckless drivers to let them know that their actions will not be tolerated in Utah courtrooms.
Our accident injury attorneys in Utah work diligently to ensure victims obtain fair and full compensation for their claims. Contact our law firm at (801) 845-9000 to schedule a free case evaluation with one of our car accident attorneys in Utah as soon as possible. Come into any of our four conveniently located offices to see what legal options are available for you.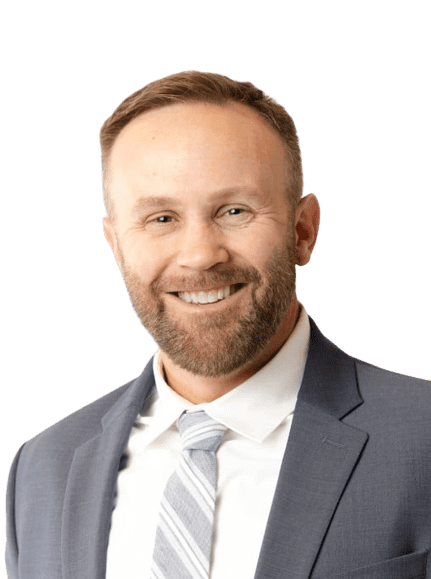 Content checked by personal injury attorney Todd Bradford. I worked for a small law firm in Utah County, where I handled various types of cases. My main focus was personal injury and I decided that is what I enjoyed doing the most. I rejoined Siegfried and Jensen in 2012 where my focus is solely on helping personal injury clients. I take pride in helping personal injury clients and enjoy serving them. If you need an attorney for auto accidents or injuries of any kind in Salt Lake City, UT, Ogden, UT, Spokane, WA, or Boise, ID, contact us.