All drivers should know the essentials of tragic signals and the duty they place on drivers of motor vehicles. Of course, when the light is green, a driver has the right to continue through the intersection. When the light is yellow, the driver should slow their car and get ready to stop the vehicle. When the light is red, the driver has a duty to completely stop their car and wait for the light to turn green, which signals that they are able to continue. A vehicle is never authorized to continue through an intersection if the light is red.
Even though the obligation to stop for a red light and yield the right-of-way to other motorists — a responsibility that is well understood by all drivers in the state of Utah — red light car crashes keep happening within the state. At the offices of Siegfried & Jensen, our expert Utah red light car crash lawyers can give you the skilled legal representation you deserve after being hit by a driver who recklessly ran a red light. This article will take a look at some of the laws governing red lights in our great state. 
Running a Red Light Can Be Deadly
The Insurance Insitute of Highway Safety (IIHS) states that those who run red lights are the cause of tens of thousands of injuries and hundreds of death annually throughout the United States. Those who are impacted by red light accidents include those who are in a car — such as other drivers and passengers — as well as bicyclists and pedestrians. The most common type of collision is a red light accident, which accounts for — when combined with crashes involving drivers who ran stop signs and other traffic control devices — 22 percent of all car crashes.
Kinds of Red Light Collisions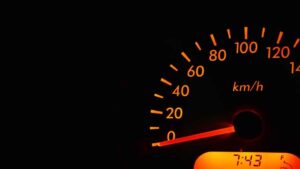 If a motorist enters an intersection when a traffic signal is red, this is an infraction, and they are putting others on the road in danger. This can cause a number of different kinds of crashes, including T-bone accidents, which are the most common. A T-bone crash happens when a driver fails to yield the right-of-way to another motorist, continues illegally into an intersection, causing a crash where the front of a car strikes the side of another, creating the shape of a T. T-bone crashes can be fatal and often cause serious injuries. On top of T-bone accidents, head-on collisions are also common — and these are the deadliest type of crash.
In certain cases, a red light violation may happen when a driver is in the process of a right-hand turn, and not when continuing through an intersection. During right-hand turns, pedestrians on the crosswalk are at the greatest risk. While drivers are sometimes allowed to make right-hand turns at a red light, this relies on if the path is clear. If cars from the other side of the intersection are making a left-hand turn, the driver trying to make a right-hand turn has to yield. If pedestrians or cyclists are using the crosswalk, the driver trying to make a right-hand turn has to yield.
Damages in a Red Light Car Crashes
The injuries and damages that are caused by accidents at red lights can be very serious. The severity of a collision depends on some key factors, such as:
The speed of cars at the time of impact;

The angle of cars at the time of the accident; and

The kinds of vehicles and parties involved in the crash – for instance, injuries suffered by a pedestrian who is struck during a right-hand while using a crosswalk may be more severe than injuries suffered by a driver inside a vehicle protected by airbags, seatbelts, etc.
Along with property damage to the car, which can result in thousands of dollars in repairs, the severity of injuries suffered by a driver, passenger, or another involved party can be catastrophic. Injuries that are typical in red light collisions include:
Traumatic brain injuries (TBIs);

Spinal cord injuries;

Back and neck injuries;

Internal injuries;

Bone fracture injuries;

Lacerations, cuts, and bruises; and

Soft tissue injuries.
Also, in certain cases, victims of red light auto accidents may also be psychologically injured. 
Recovering Compensation after a Red Light Accident & Establishing Fault
Fault is often obvious in red light accidents. The driver who ran the light, which can be corroborated by witness testimony and traffic cameras, is usually the liable party. However, the at-fault party is not necessarily responsible for covering all damages sustained by the injured party.
In Utah, the law requires that all drivers carry Personal Injury Protection (PIP) coverage of at least $3,000. Before an injured driver can seek a third-party liability claim — a claim levied against the at-fault party to regain compensation — they are required to file a first-party claim (with their own insurance carrier) and exhaust their existing PIP coverage. PIP also covers medical bills after a collision.
After the PIP policy limit has been exhausted, the injured party may pursue a claim against the insurance provider of the at-fault driver. At this time, the regulation of modified negligence comes into play, which establishes that the injured victim can regain compensation from any party that is more at fault for the accident than they are, and these damages are reduced in correlation with their own degree of liability. For instance, if the other party is 100 percent at fault for the crash and the resulting damages, you can possibly recover 100 percent of your total damages. However, if the at-fault driver is only 90 percent liable, you can only seek 90 percent of damages, and so on.
Utah State Red Light Accidents
Intersections are dangerous places and account for nearly 50 percent of all car crashes in the United States. Running red lights is a common reason for these collisions, and 22 percent of accidents are caused by red-light runners. These accidents result in serious injuries, and victims may be eligible to regain lost compensation with the help of a Utah red light car crash attorney.
Siegfried & Jensen has a 97 percent success rate on our total 35,000 cases. We have helped recover over $850 million for our clients. Give us a call at 801-845-9000 if you or a loved one has been injured at an intersection by a negligent driver.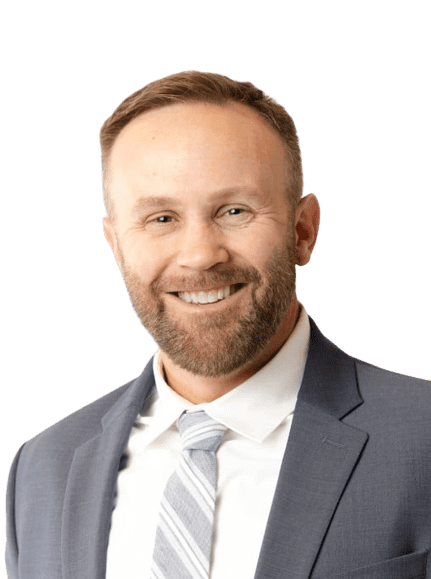 Content checked by personal injury attorney Todd Bradford. I worked for a small law firm in Utah County, where I handled various types of cases. My main focus was personal injury and I decided that is what I enjoyed doing the most. I rejoined Siegfried and Jensen in 2012 where my focus is solely on helping personal injury clients. I take pride in helping personal injury clients and enjoy serving them. If you need an attorney for auto accidents or injuries of any kind in Salt Lake City, UT, Ogden, UT, Spokane, WA, or Boise, ID, contact us.