Intersections are one of the most common road features. Even when you live in a small town, you understand that intersections can involve significant dangers to those who use them. Cambridge defines an intersection as "the place where two more roads join or cross each other." The government has developed certain resources for cars that are approaching an intersection — including stoplights, double white lines, crossing signals, and light poles — but there are situations when these resources do not keep people safe. This failure is not usually the fault of the provided resources at an intersection, but instead of the driver or individual who knowingly or unknowingly makes the decision to not comply with the rules in play. For these reasons, many car crashes take place at intersections. It can often be difficult to define the specific cause of a crash, but there are some common reasons that tend to result in accidents at intersections. There are also some key suggestions that should be considered by drivers when approaching an intersection in order to avoid being involved in a crash and keep others safe on the roadway. 
Intersection Collisions
Why is it that so many crashes take place at an intersection? Reports from the National Highway Traffic Safety Administration (NHTSA) estimate that 36 percent of all crashes happen at intersections. These accidents usually happen when cars come into conflict with each other. There are many ways in which a vehicle can enter into conflict with another vehicle. These include:
Vehicles making right-hand turns.

This can happen if the light is green or red, which creates a constant flow of traffic going in many directions. 

Vehicles keeping straight.

It is the responsibility of the driver to stop at all red light signals. If drivers do not make time to stop, accidents and conflicts can happen. 

Vehicles making left-hand turns. Cars can make left-hand turns when traffic has cleared, but they are required to yield to any oncoming vehicles. In some states, drivers can only turn if they have a green arrow. In Utah, cars are able to turn once drivers have yielded to any oncoming vehicles or if they have a green arrow light.
Many times, these conflicts occur on a daily basis and do not result in accidents, but just road to road interactions between drivers. This could be why intersection collisions are more obvious. Because of moving traffic, paying attention to your surroundings is not solely your responsibility, but also of the other involved drivers who have to pay attention to everyone's actions on the road in order to avoid a collision. NHTSA refers to these incidents as "illegal maneuvers" or "inattention" which are usually are a factor in car crashes.
It is crucial to pay extra attention when at an intersection. In many situations, drivers are in an established routine and may forget to pay proper attention or even the basic attention required when they are on traveling on the road. We all remember how it was when we first started behind the wheel — many of us practiced a deep sense of attention to almost every movement. However, as time goes on and you become more experienced, we establish a routine such as taking the same way to school or work each day. There is a higher rate of distracted driving due to the use of technology in recent years, which is worsened by routine laziness. This combination can result in a significantly dangerous and harmful car crash. 
Intersection Accident Statistics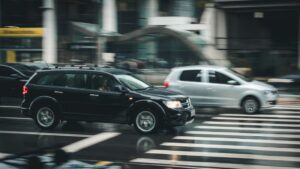 A study conducted by the National Highway Safety Administration (NHTSA) found that many prominent statistics connect intersection collisions and other key factors. In this report, the agency stated that almost 97 percent of intersection accidents involved drivers who were not paying proper attention. This is compared to 3 percent of accidents in which other factors — such as weather conditions — were the cause of the crash. In many cases, intersection accidents are often due to "obstructed views" of the driver or moments in which the driver could not fully see oncoming vehicles or other hazards when entering an intersection.
It is interesting that different age groups have different reasons for crashes at an intersection, and many of these involve small hazards. When considering traffic signals, drivers who are twenty-four years or younger have caused accidents at intersections usually due to distraction within the vehicle, aggressive driving behaviors on part of the driver, inability to gauge other motorists, or some other external distractions. Drivers who were twenty-five to fifty-four years of age caused intersection collisions because of lack of performance, illegal maneuvers, distracted driving, or aggressive driving behaviors. Drivers who were fifty-four years an older usually caused accidents due to misjudging their speed, lack of visibility, or improper surveillance.
This report also showed that both male and female drivers provided similar statistics regarding the reason for an accident. However, males did exhibit a higher occurrence of certain accidents when compared to females. Males exhibited a higher occurrence of non-performance errors, illegal maneuvers, incorrect speed assumptions, aggression, or distracted driving. Females exhibited a higher occurrence of inattention, irregular assumptions on part of other motorists, and internal distractions. 
Intersection Collisions in Salt Lake City
A large percentage of car crashes take place at intersections in the United States. This is likely because many vehicles cross paths there, and this brings the potential for conflict and traffic collisions. 2 million people each year sustain permanent injuries after a collision, and this can result in ongoing medical treatment and time off from work. In some cases, victims may be able to partner with a qualified Salt Lake City car crash attorney in order to regain lost compensation and bring the at-fault party to justice.
For over three decades, the trained legal team at Siegfried & Jensen has been helping the people of Utah recover after tragic vehicle collisions resulting in injury. No victim should have to take on the financial consequences of an accident caused by another's negligence. If you are interested in discussing your claim, contact our law offices today at 801-845-9000.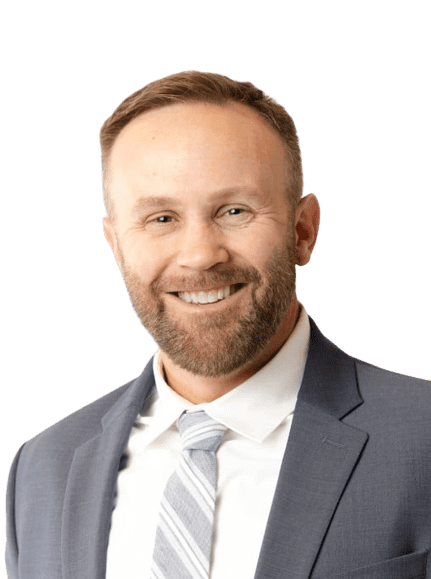 Content checked by personal injury attorney Todd Bradford. I worked for a small law firm in Utah County, where I handled various types of cases. My main focus was personal injury and I decided that is what I enjoyed doing the most. I rejoined Siegfried and Jensen in 2012 where my focus is solely on helping personal injury clients. I take pride in helping personal injury clients and enjoy serving them. If you need an attorney for auto accidents or injuries of any kind in Salt Lake City, UT, Ogden, UT, Spokane, WA, or Boise, ID, contact us.