Like all things, there are changing trends in the world of personal injury claims that cannot go unnoticed. These are largely due to changes in how people communicate, interact, and travel. There are certain trends that have become very prominent in the field of personal injury cases, and they have not gone unnoticed here at Siegfried & Jensen.
These changes are due to advancement in technology, laws, or maybe a combination of other factors. These conditions allow for certain trends in accident claims to become more typical.
It is important to pay attention to these trends as an asset to not only our firm but to our clients as well. By acknowledging trends, the firm is better equipped to offer the services that our clients need when filing their own personal injury claims. We can also help you avoid the risk associated with these trends through our legal expertise and experience. Considering this, here is a list of certain areas in personal injury law that are emerging sectors in the foreseeable future.
Ridesharing Services
Ridesharing services have created a significant uptick in related claims in recent years. This is largely because ridesharing companies such as Uber and Lyft are continuing to proliferate through the country. This is especially the case in larger cities such as Salt Lake City. In these cities, there are numerous drivers who are providing these services to the citizens of the area. In many cases, these individuals are not properly qualified, creating a risk when you decide to ride in their vehicle.
These ride-sharing companies have insurance policies in order to provide protection to drivers as well as customers. However, because of how new these kinds of services are, there are many legal grey areas concerning settlements from accident claims and receiving compensation in these cases involving rideshare companies after an accident. These complexities can be overwhelming and leave you unsure of how to proceed with your accident claim. With the help of an experienced personal injury lawyer in the Utah area, you will be better able to receive a significant claim for your damages. Your attorney will help you navigate through the legal system and fight to get you the compensation you deserve to cover your financial expenses due to an accident or crash.
Drone Use
The use of drones, sometimes also referred to as unmanned aerial vehicles (UAVs), are have proven to be very popular recently. This is due to the fact that they are used in both professional and recreational capacities, with inherent and numerous entertainment and practical uses. You are more likely to come into contact with a drone in your everyday life, and it almost seems that the technology has not been around very long.
As these devices become more common in society, there has been a new conversation developing regarding the regulation and safety practices of drone use. This can take a few forms that may not be readily apparent. In the event that a drone is inadequately piloted and falls on top of you, leaving you with a severe injury, what are you to do? It is difficult to claim who is responsible for this act. This scenario is further complicated as it involves areas of product liability and the invasion of privacy. All of these factors can be difficult to understand. Your personal injury attorney can help guide you through these issues.
Distracted Driving and Mobile Phones
Some of the root causes of car crashes have changed drastically in recent years. One of the most influential factors on this list is the rise of distracted driving related to the use of cell phones. All-in-all, our mobile devices provide us with limitless information and entertainment than has ever been accessible in human history. Even with the use of hands-free and car-safe applications, everyday individuals are continually using these devices unsafely while operating behind the wheel of a vehicle. The act of driving under distraction is anything but new, but there is a growing interest by both law enforcement and safety organizations to regulate the use of mobile devices that often cause car accidents. Because of their relation to crashes and accidents, these concerns are particularly relevant to personal injury claims.
In order to better understand how you should proceed with a personal injury claim involving injuries resulting from cell phone use, you should probably consult with an experienced Salt Lake City personal injury attorney who can help you understand the ins-and-outs of the legal system. This will provide you with the understanding necessary to regain lost compensation due to damages such as medical costs, lost income, and more.
Personal Injury in Utah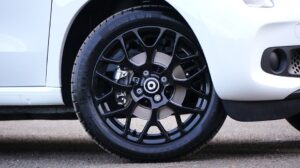 Personal injury is a big issue in Utah. Overall, these kinds of injuries account for almost 1,238 deaths and 9,715 hospitalizations every year. In order to prevent these injuries, you need to practice safe practices in all areas of your life to protect yourself from harm. Luckily, you are not alone. You have a law firm on your side every step of the way.
Siegfried & Jensen has been helping the citizens in the state of Utah and the surrounding area who have sustained an injury related to a tragic crash or event. We believe that one of the best ways to keep families and communities safe is to make sure that at-fault individuals are held accountable for their actions immediately.
We have helped to recover over $850 million for our esteemed clients. On top of that, our firm also boasts a 97% success rate with our combined 35,000 cases.
We know that a lawsuit isn't always the right answer. However, we do understand that having someone on your side can mean the difference between declaring bankruptcy and rebuilding your life and moving forward, especially when you're up against an insurance company or a hospital.
If you or a loved one has been the victim of a car accident or personal injury, please contact our offices at (801) 845-9000 to discuss your case today with an experienced personal injury lawyer in Utah.