People tend to have a misconception about what to do when they are involved in a minor vehicle accident. A lot of people think that it is not necessary to file a police report in these. However, that is not always for the best, especially if you are thinking of pursuing some sort of compensation for damages. In this case, filing a police report would be extremely helpful.
You may think that you didn't receive any kind of injuries in the incident, and you may only start to feel the pain after the fact. You should always file a police report, as well as self-document the conditions of the scene and accident, in order to receive a significant settlement for your damages. So, to provide security for your claim, you should always file a police report, despite if you feel the accident was major or minor.
This is important for your vehicle, too. It may not seem to have been damaged in the event, but if you have the evidence to support that the car was involved in an accident, it will make it easier to claim rightful compensation for your expenses.
Significance of the Police Report
Not only will it provide for extra documentation of the crash, but the police report is also an unbiased report of what happened. The report makes for effective evidence as it does not seem to be telling just one side of the story. Even more, the insurance company will require the police report if you choose to make a claim for a personal injury suit.
Here is the information that the police report can provide for your case:
Date and time of the crash

The location where the event occurred

Any damage to the vehicles

Any minor or serious injuries received by involved parties

Statements of the drivers or of witnesses
Having all this information can provide support for you and creates for a greater chance of a successful claim. Even if you are at-fault in an accident, it is important to get a police report. This is in the event that the other driver attempts to create a fake incident report. You will be protected if the other driver attempts to put you at fault for a fake injury. Because of this, an official document is always seen as a more credible document than merely stating the point of view of either party.
Steps to Filing a Police Report
The following steps are required to file a police report:
Contact the police directly following the crash

Discuss the facts of the collision with a police official. The officer will ask you many questions and interview you in an attempt to understand what took place at the location.

It is often advised to request a copy of the report to show to your insurance policy provider
If you are thinking of bringing a case against the at-fault driver, you should reach out to a personal injury lawyer immediately after the event. When you have an experienced car crash lawyer on your team, you will have their help in retrieving lost damages resulting from the accident.
Other Considerations For Documentation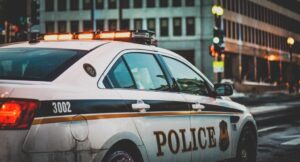 Outside of the police report, it could be helpful if you take the documentation process into your own hands so you can have evidence on top of what is stated in the official police report. Some suggestions for documentation include:
Full Scene.

The objective is to record as many details as possible, so try to record big pictures as well as small details of the accident. You should not limit these images to just the car. You should also record relevant road signs, traffic signals, skid marks, broken glass, or any other remnants of the crash.
Any and All Injuries.

This would include minor and major injuries. Of course, major injuries should be a priority. This can extend beyond just photographs as well. Some injuries are not readably recognizable, such as concussions or whiplash. Medical records are an important part of the documentation.
Car Damage.

This includes more than just your car, but it also involves others that were involved, regardless of how major or minor. It is important to get photos from many different angles. The more photos you get of the car involved, the more information you will have ready to prove your case. Try to be safe and avoid hurting yourself. Keep your distance from broken glass while attempting to document the accident scene.
Vehicle Collisions in Salt Lake City
These types of accidents are common in Salt Lake City. In Utah, a car collision takes place every 10 minutes. Not only that, but a person is injured in an accident every 23 minutes, and a person dies due to a traffic crash every 36 hours. You should always be prepared in the event you are injured in any kind of accident to regain lost compensation for any and all financial expenditures.
For many over two decades now, the attorneys of Siegfried & Jensen have been providing assistance to the citizens of Salt Lake City and the surrounding areas who have experienced an injury as the result of a terrible accident or event. We hold a belief that one of the best ways to keep families and communities secure is to ultimately make sure that responsible parties are held accountable for their actions immediately.
We have recovered over $850 million for our clients. Not only that, our firm touts a 97% success rate with our total 35,000 cases.
We at Siegfried & Jensen understand that filing a suit is not always the appropriate answer. But, we also know that having someone on your side can mean all the difference between declaring bankruptcy and rebuilding your life and moving forward after an accident, especially when you are negotiating with a large insurance company or hospital.
If you or a loved one has been the victim of a car accident or personal injury, please contact our offices at (801) 845-9000 to discuss your case with an experienced Utah car crash attorney today.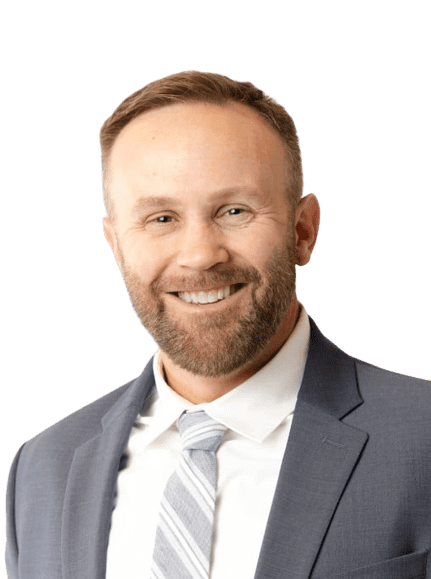 Content checked by personal injury attorney Todd Bradford. I worked for a small law firm in Utah County, where I handled various types of cases. My main focus was personal injury and I decided that is what I enjoyed doing the most. I rejoined Siegfried and Jensen in 2012 where my focus is solely on helping personal injury clients. I take pride in helping personal injury clients and enjoy serving them. If you need an attorney for auto accidents or injuries of any kind in Salt Lake City, UT, Ogden, UT, Spokane, WA, or Boise, ID, contact us.