Roughly every 36-hours, someone dies in a motor vehicle accident in Utah. This number adds up to over 270 people each year. Losing a loved one in a fatal collision is a tragedy in itself. Learning that your loved one lost their life as the result of another person's negligent or reckless acts makes the situation even more overwhelming.
Without a doubt, dealing with the aftermath of a fatal collision can be extremely difficult. In particular, it is a difficult process for surviving family members to navigate through. It is imperative to know what to expect for insurance claims, possible benefits that may be available, as well as legal rights ensured to those who have lost their loved one due to another person's actions. Knowing all of this information can make it much easier for families to make the best choices during this very difficult time.
There are some different options available for surviving family members in the aftermath of these devastating collisions. These options will help grieving families cover the costs of funeral arrangements and various other damages incurred. It is crucial for individuals to know what options they have so they do not struggle with the arrangements proceeding a tragic loss. Utah car accident attorneys from Siegfried & Jensen put together this guideline to help your family should you ever have to deal with this very unfortunate situation.
Do Car Insurance Policies Pay For "Death"?
When a person is involved in a car accident, one of the first things that needs to be done immediately after is the filing of a car insurance claim. This is no different in cases where individuals lose their lives in collisions. Surviving family members may need to file a claim with the insurance carrier on behalf of the victim.
As a surviving family member, you will need to bring your initial claim up against the victim's own insurance company. It is crucial to follow the instructions for filing. However, refrain from admitting that your loved one may have been at fault for the collision. With most insurance companies, you will need to file the claim within 90-days. It is imperative to review your loved one's policy to know the time restrictions imposed.
After you file the initial claim, the insurance company will designate a claims adjuster and an investigator to the incident. These individuals may ask witness questions or request medical records, photographs, and other evidence to support the claim. Insurance companies may offer insurance death benefits to surviving dependents. Some companies have an entirely separate category for these benefits, which often come with limits that vary from the general automobile insurance policy. You should ask the insurance company for the details on an accident claim for a fatal collision.
If the insurer accepts the claim on behalf of the decent, they may issue death benefits to the surviving spouse, children, parents, or even the individual's estate. Unfortunately, death benefits are optional in Utah, and will generally only arise if the policyholder had purchased them for an additional cost.
When individuals do have death benefits, they generally provide financial relief in situations where the injuries occurred on the job, as well as the loss of a policyholder's dependents. Each policy is guided by the specifications within it, so the amount received is highly dependent upon contracted guidelines as well as what the individual lost.
Filing A Wrongful Death Claim In Utah
In addition to being able to file insurance policy claims regarding the incident, surviving family members in Utah have to option to file a wrongful death claim against one or more parties involved in the fatal collision. These claims can be filed against another person if their negligent or reckless acts caused the death of another.
For example, if the driver who caused the collision is guilty of drunk driving, breaking a roadway rule, or driving distracted, surviving family members might be able to file a legal claim against them. The heirs of the decedent, or the designated legal representative, is able to file a claim in court. It is crucial for surviving family members to contact a Utah wrongful death attorney as soon as possible to protect their legal rights.
Wrongful death lawsuits may help families to cover medical expenses, funeral and burial expenses, and lost wages. Additionally, families are able to obtain compensation for pain and suffering, loss of care, property damage, and even punitive damages. Surviving family members have up to two years after the death occurred to file a legal claim against the at-fault party. Not filing a claim within the statute of limitations is an automatic forfeiture of the claimant's legal rights. Furthermore, in cases where a government entity is responsible, the statute of limitations is shorted to one year.
Working With A Utah Wrongful Death Attorney
Although it is not a requirement, it is extremely beneficial for surviving family members to contact a wrongful death attorney in Utah to help them with their claim. Attorneys are well-versed in wrongful death laws throughout the state. Attorneys at Siegfried & Jensen have helped victims, and surviving family members, for over 30-years to protect their legal rights to compensation and justice.
Attorneys at Siegfried & Jensen believe the best way to protect our community is by holding wrongdoers accountable for their actions. Victims, and surviving family members, can contact our law firm at any time to get the legal assistance they need. Our attorneys work diligently to ensure those harmed are protected so they can focus on their families during this very difficult time.
If your loved one lost their life in a tragic motor vehicle accident caused by a negligent, reckless, or impaired driver in Utah, contact our law firm at (801) 845-9000 to schedule a free case evaluation as soon as possible. Come in at your earliest convenience to discuss your case with a personal injury attorney in Utah to see what legal options are available for you.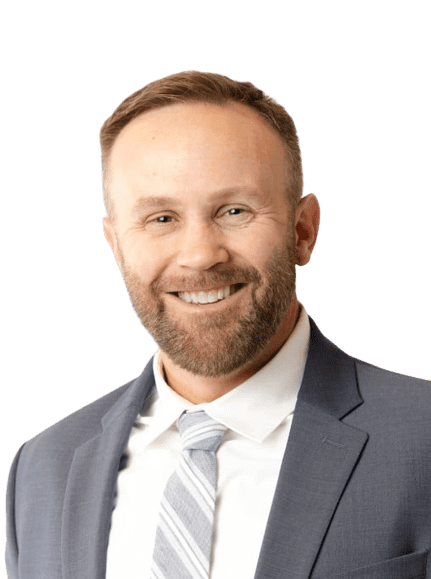 Content checked by personal injury attorney Todd Bradford. I worked for a small law firm in Utah County, where I handled various types of cases. My main focus was personal injury and I decided that is what I enjoyed doing the most. I rejoined Siegfried and Jensen in 2012 where my focus is solely on helping personal injury clients. I take pride in helping personal injury clients and enjoy serving them. If you need an attorney for auto accidents or injuries of any kind in Salt Lake City, UT, Ogden, UT, Spokane, WA, or Boise, ID, contact us.