There are many hardships associated with being injured in an auto accident, like expensive medical costs, lost income from inability to work, and handling damage to your vehicle or personal property.
These issues become even more difficult to deal with once you start filing an injury claim to regain lost compensation for your injuries and damages when another party is responsible.
Because of this, it may be best if you partner with a skilled lawyer who is experienced representing victims who have been injured in a car crash. A qualified lawyer can give you crucial help during the injury claim process. He or she can also help protect your rights after an accident and recover the large settlement that you deserve.
Let's discuss the various advantages of working with a professional legal representative.
Taking Over Negotiations with the Other Driver's Insurance Company
When you file a claim for financial compensation after sustaining an injury, it is inevitable that an insurance company and possible lawyers representing the at-fault driver will become involved.
When this happens, you need to keep in mind that insurance companies and their adjusters are not going to have your best interests at heart. They are only going to be focused on saving money, and that means offering you a lower settlement. Insurance companies will attempt to deny or reduce the value of your settlement claim by making it seem like the victim is in some way liable for causing the accident.
When you have an experienced legal professional on your side, it will increase your chances of your claim being handled favorably. Our lawyers know how to deal with insurance companies and know the tactics they may use to cheat you out of a full settlement.
We can take over the negotiations with the insurance company of the at-fault party so you don't have to. If you have to talk with the insurance company or adjuster, we can help advise you on what to say so it does not impact your claim.
Working to Show the At-Fault Driver was Negligent
When you are seeking to recover compensation after a car crash, you need to provide evidence that the accident was due to another driver's recklessness. Our lawyers can help you accomplish this by proving the elements of negligence:
The at-fault party had a duty to ensure your safety

The at-fault party actively breached this duty, putting you in danger

You sustained injuries that were resulting from the accident

Your injury resulted in financial loss or damages
Gathering Evidence to Support Your Claim
A knowledgeable lawyer will understand how to construct a case by gathering evidence to support your claim. This can include:
Video footage of the accident

Accounts from third-parties or witnesses who were present at the crash

Accident reports from police officials that state which driver the responding officer thought was responsible

Medical records that record your injuries over time, as well as establish that it occurred from the accident
Our lawyers will work diligently to find evidence to prove your claim and bring the at-fault party to justice for the pain and suffering he or she caused you and your family.
Offering Professional Knowledge of Utah's Laws
One of the greatest benefits of hiring a skilled lawyer is that he or she will have a strong understanding of Utah's traffic laws and regulations. This legal knowledge is priceless when trying to provide evidence that another driver is liable for the accident and your resulting damages. A qualified lawyer can help place which law the liable driver violated when causing the crash. Your legal representative can then use this information to show that the crash was resulting from the at-fault driver's negligent actions.
Your lawyer will also let you know about the statute of limitations in Utah for filing a personal injury claim and help you meet the deadline in time.
Evaluating the Value of Your Claim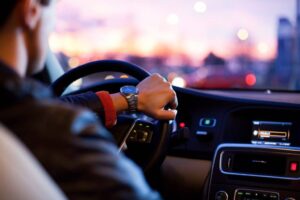 Another plus of hiring a car crash lawyer is that he or she can evaluate your accident claim to estimate its accurate value.
This is important in the claim process, especially when you are negotiating with the at-fault driver's insurer. They might try to give you an unreasonably low offer. Your lawyers will see that this is unfair compensation for your damages, letting you know how much you are really owed in compensation.
OUr lawyers will analyze the circumstances of your accident to create a figure that properly covers your complete damages by looking at:
The medical expenses taken on after the incident

The income you lost due to your injury (if unable to work after)

Any past and future wages you would have earned f you had not been injured by the at-fault party

The full amount it would take to repair or replace your car, as well as any property that was damaged or lost during the incident
We have helped recover millions in settlements for our clients after being involved in car accidents. We will diligently work for you, negotiating with the insurance company to make sure they offer you a fair settlement that covers your damages.
Fatal Salt Lake City Vehicle Collisions
A car accident occurs every 10 minutes in Utah, and someone is harmed in a vehicle collision every 23 minutes. Each car accident claim is unique, and the damages you can recover change depending on the circumstances of the crash. In many cases, the victims and their families are able to file a personal injury claim if they were injured due to the recklessness of another party. Contact us now for a free, no-obligation consultation to discuss your claim with a legal professional.
The qualified car accident lawyers in Utah at Siegfried & Jensen have been helping the citizens of Utah for over 30 years. We believe in holding at-fault parties responsible for their actions today. We have helped families win millions in order to recover after a terrible accident. We can create a legal plan that is tailored to your needs as a car crash victim in Utah. Call us today at (801) 845-9000 to discuss your claim and see how we can help you.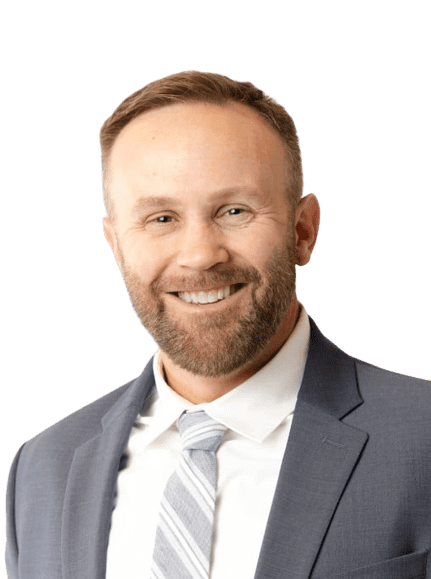 Content checked by personal injury attorney Todd Bradford. I worked for a small law firm in Utah County, where I handled various types of cases. My main focus was personal injury and I decided that is what I enjoyed doing the most. I rejoined Siegfried and Jensen in 2012 where my focus is solely on helping personal injury clients. I take pride in helping personal injury clients and enjoy serving them. If you need an attorney for auto accidents or injuries of any kind in Salt Lake City, UT, Ogden, UT, Spokane, WA, or Boise, ID, contact us.