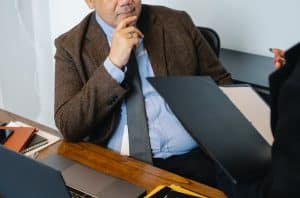 The purpose of personal injury law is to provide the victims of bodily harm an avenue to recover compensation for their losses. You are within your legal rights to file a claim or lawsuit without legal representation, but that is not always the best choice. For example, all car accident cases have unique circumstances, and based on the details of your case, you may benefit substantially from the help of a car accident attorney.
When Can You Represent Yourself in a Car Accident Case?
In certain instances, you could successfully represent yourself. For example, suppose the accident was a minor rear-end collision with no severe damage to the vehicle and no bodily harm. In that case, you should be able to file a claim with the other driver's insurance without issue as long as the other driver followed you. Some other examples of reasons you may represent yourself include:
No contest. If the other driver admits liability, your biggest concern is gathering evidence to support your claim for damages. However, if the at-fault driver will not admit to fault, you may need a lawyer to help you build a case proving negligence.
You have the time to learn. If your case is relatively unchallenging and you are willing to learn more about negotiating a settlement, you could potentially reach a fair payment. However, if your case goes to court, you would need to know the procedures, laws, and rules that specifically apply, which would require a significant commitment.
It is your only option. You may need to represent yourself if you cannot find a lawyer willing to represent you on a contingency fee contract.
A lawyer will likely represent your case if you have a solid claim for negligence and proof that you suffered damages due to the accident. However, if you are still unsure about hiring representation, consider its advantages.
What Are the Benefits of Hiring a Car Accident Lawyer?
There is no definitive reason not to contact an attorney for a case involving personal injury. The caseload for most personal injury lawyers is often overwhelmingly car accidents. They have the experience needed to better your chance of a fair settlement. Consider the following advantages of having a legal representative:
Most personal injury lawyers work on contingency, meaning they do not charge upfront fees for their services.
You will not need to speak with the defendant or the insurance company to negotiate. They will do that in your place.
The paperwork can be extensive, but your attorney will prepare and file it all.
They can access professionals to help support your claim and provide expert opinions.
Should the insurance company refuse to settle fairly, your attorney will prepare your case for trial.
They can sometimes refer you to doctors or specialists with experience working with car accident victims.
Apart from the legal expertise a car accident lawyer provides, you also have the added benefit of working with someone who understands your situation and can offer friendly support. These accidents can be difficult, and victims of negligent drivers deserve compassionate representation while trying to heal.
What Can You Expect From the Insurance Company?
The most challenging part of the post-accident process is often communicating with the insurance company. Insurers task their adjusters with looking out for the company's best interests, which can sometimes result in them mistreating you. The more substantial the damages are in your case, the more likely you will receive pushback from the insurance company. Sometimes they may even act in bad faith to get you to give up or accept an unreasonable settlement.
Bad Faith Tactics
You should contact an attorney immediately if you face a combative insurance agent. Some examples of bad faith tactics include:
Denying your claim and refusing to give you a reason
Denying your claim and providing an invalid basis
Delaying the investigation into your claim to attempt to frustrate you or make you miss the statute of limitations for filing a lawsuit
Offering you an unacceptably low payout for your claim
Talking to you aggressively to incite anger
Trying to get you to admit guilt
Intentionally changing or misrepresenting the policy's wording to make it work in their favor
A car accident lawyer knows all the methods insurers use to lessen their responsibility in honoring a policy. In most cases, they respond more favoring when communicating with a legal professional.
What Can You Do After a Car Accident To Protect Yourself?
In the fallout of an accident, your actions or inaction can help or hurt your case. Some ways you can protect your rights and ensure you have the evidence you need include:
Immediately reporting the accident. Even if the accident was minor, having a police report showing someone else is at fault will help you file a claim with the insurance company. Also, if you need to file a lawsuit, your attorney could use the report for information when building your case.
Seek a medical evaluation. If you or anyone else suffered severe injuries, you should immediately call for emergency medical assistance. If not, you should still see a doctor for an evaluation as soon as possible because you could suffer from an internal injury that may cause significant damage when left untreated. Additionally, waiting too long between the accident and treatment opens the door for the insurer to dispute the cause of your injuries.
Document any evidence you can. Starting at the scene, you should take photographs of the cars, the surrounding area, and your injuries. Ask the driver for their name, insurance, and contact information, and get information from eyewitnesses if available.
Write down what happened. Take a moment to write down or voice record your recollection of the sequence of events leading up to and during the crash. Try to do this as quickly as possible to ensure you document it while the memories are freshest.
Remember that you can contact an attorney at any point. Typically, the phone consultation and initial meeting are free of charge, and you will have a better understanding of what you need to recover your losses as quickly as possible.
When Should You Contact a Car Accident Attorney?
Suppose you suffered significant bodily harm and property damage from another person's negligence. In that case, you deserve the opportunity to recover your losses and alleviate the financial burdens their actions caused. If you have questions about how to do that, a car accident lawyer can help you choose suitable legal options and take the next steps toward recovery. It is never too soon to schedule your free consultation. Once you provide the details of your case and the attorney determines to take your case, they will immediately begin working to protect your rights. Your lawyer will investigate your case, collect evidence for negligence and damages, talk to the insurance company in your place, and negotiate for a settlement that adequately represents your losses.
The legal team at Siegfried and Jensen has more than three decades of experience representing victims of negligent drivers. We understand the financial demands of physical and emotional injuries and make it our mission to ensure you receive fast and fair compensation. Contact us today for your free case evaluation and be one step closer to rebuilding your life.