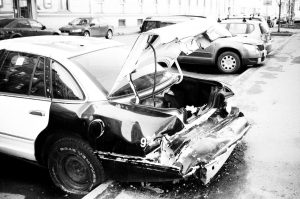 Getting into a car accident is shocking, and it isn't easy to know what to do when faced with that situation. Sometimes you are too seriously injured to manage issues after a collision. In other instances, you may be able to handle some matters at the scene on your own. It is always better to err on the side of caution if you have suffered an injury and get help immediately.
Car accidents that involve injuries can be challenging because victims may not realize they're hurt until later. Some serious conditions don't become apparent until the body has time to absorb the shock. If you discover accident injuries after the fact, it is essential that you get medical treatment and speak with a lawyer about the situation. Siegfried and Jensen is a law firm that understands the multitude of issues surrounding car accidents and can help handle the legal concerns that often arise afterward.
Ways To Protect Your Rights After a Car Crash
You can do important things after a crash to protect your rights. It's good to be proactive about collecting information and avoid being forthcoming with details about the incident. In many cases, not everything is known about an accident right after it takes place. Taking responsibility or readily agreeing with what others say happened could affect your rights.
Call 911
It is best if you call 911 after an accident occurs. This will prompt medical services and local authorities to respond to the scene. If no one needs transportation to an emergency room, at least emergency medical technicians are there to check on victims.
If medical personnel want you to go to the hospital, follow their instructions. Injured people are often too overwhelmed with the accident outcome to reasonably assess their condition. Being checked over in an ER is always also a good plan if any suspected injury could require filing a claim.
Get Medical Treatment
If emergency room physicians want to hold you for further assessment, do not refuse treatment. Some serious conditions show up later than you may realize. You could have head or spinal injuries or internal bleeding that require further testing or observation.
If symptoms appear later, go back to the hospital for medical care. You do not want to delay treatment and risk a much more severe or life-threatening outcome. Medical records verifying treatment occurred can be used to establish your right to file a personal injury claim.
Talk With Law Enforcement at the Scene
If officers are at the scene, answer any questions they might ask. However, don't stray from the questions and provide a subjective assessment of what occurred. They are looking for the facts of what happened to include in their police report. If you don't have answers to a question, it is alright to say you don't know. It's a far better choice than engaging in conjecture about the circumstances of the crash.
Do Not Admit Fault
Don't apologize to the other driver after the accident or make apologetic statements to others. Whether you are concerned about being at fault or are trying to be polite about the situation, making apologies can make it appear like you are taking responsibility. You can ask if other people need medical care but wait for law enforcement officials to arrive to handle any further questions.
Don't provide any information about accident details without being asked by the proper authorities at the scene. You should talk with medical personnel about your condition but stick to the issues.
Get Other Driver Information
Get the driver's name, license number, contact, and insurance company information. If more than one party is involved in the accident, get the same information from others. Give your information to the other driver. Be aware that the other driver's insurance company may begin to contact you right away.
Another driver's insurance company is not interested in protecting your rights. Insurers will use your statements against you if possible. In this situation, it is best to decline to provide information and let them know you plan to consult with an auto injury attorney first. We offer a free case review, so you know where you stand after being in an accident and whether you need to hire legal counsel going forward.
Contact Your Insurance Company
It is recommended that you speak with your insurance about the accident to begin the claims process. Utah is a no-fault insurance state, which means that your insurance pays for injuries and expenses up to a specified limit. You have the right to seek further compensation from the other driver if damages exceed personal injury protection coverage limits. A Utah lawyer can help with a recovery for damages.
Take Photos for Evidence
If you can take photos of the accident, try to do so. Photos can be a valuable resource for investigations. If you have any injuries, take photos of those. Shoot photos of the damage to the vehicles involved. Get a few pictures of the accident scene in general. Take shots of anything peculiar or concerning at the location. However, never attempt to take photos at the risk of interfering with emergency medical or law enforcement personnel.
Do Not Post About an Accident on Social Media Sites
Social media sites have become a record of sorts for personal experiences. Avoiding posting anything about your accident on social media is imperative. Insurance companies know to look for information in all the usual places. If an insurer uses your published statements against you or can glean something from a photo you did not notice, it can mean bad things for your claim.
Let an attorney judge how evidence is used to help your case. No accident claim is settled on social media, so avoid talking about anything on a public site or with anyone else besides your lawyer.
Do Not Leave the Scene
There is never a good reason to leave the scene of an accident. It is usually interpreted as trying to avoid responsibility. If law enforcement doesn't respond, exchange information with the other driver, especially if both vehicles can drive away from the scene. You can make a police report on your own. Otherwise, stay put and speak with authorities.
Get Witness Information
Talk with witnesses at the scene willing to give an account of what happened. Your insurance company or attorney will use this information to protect your rights. If the area where your accident occurred is well known for being dangerous, a local eyewitness may be able to add details about how this contributed to the situation. While witnesses are often other drivers, they may also be bystanders or business owners nearby who saw what happened.
Find the Right Attorney in Your Area
You can't go wrong by speaking with a Utah attorney about your accident. We can review the facts and let you know right away if you have a claim. If you try to proceed alone, you risk your right to compensation. Initial consultations don't take long, and you are not obligated to hire us by having us review your case.
Siegfried and Jensen are ready to protect your rights when you are injured in a car accident. You don't pay unless we win your case. Contact us to learn how we can help.