Every day, millions of Americans get behind the wheels of their vehicles to travel from place to place. The majority of drivers are extremely cautious and responsible while in control of their vehicles. Unfortunately, there are some individuals who are reckless and dangerous while driving.
Imagine that you are driving along when suddenly you have to brake. When you look in the rearview mirror, you notice the vehicle behind you zooming your way. Unfortunately, no matter how careful and cautious you are, you cannot prevent an accident from occurring when someone else is speeding and not paying attention.
The unfortunate reality of this situation is that you could become injured, your vehicle could be destroyed, and you aren't going to make it to where you planned on going. The worse thing about this entire situation is that this type of automobile accident is completely preventable.
When an individual is injured in this type of car accident, they may have a lot of questions regarding what options they may have. One of the most common questions accident victims have is whether they are able to take any legal action to obtain compensation for an accident caused by speeding. The short answer is yes, but many factors are considered.
Was The Driver Speeding Due To Negligence?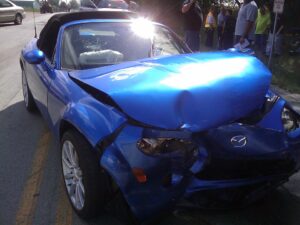 In order to file a successful personal injury claim in cases of speeding drivers, it is critical to prove that the driver was negligent in their actions. In order to prove a driver negligent, you will need to prove that the driver had a duty of care for you and other drivers on the road. In addition to having that responsibility, you must prove that the driver breached their duty of care to you and other drivers on the road and, because of the breach, an accident occurred. Finally, you must prove that the accident caused the injuries you sustained. Unfortunately, there may be other factors that can complicate the legal process after an accident occurs due to speeding.
Other Factors That Can Cause The Vehicle To Speed
Unfortunately, many scenarios can result in a driver speeding when they do not intend to. For instance, when vehicles travel down steep hills and they suffer from malfunctioning brakes, they may be unable to stop. This situation can lead to a very serious accident if other vehicles on the roadway stop due to traffic or an emergency.
When this type of situation is present, the injured party may still be able to take legal action, but causation will play a crucial role in determining who the lawsuit is against. If a driver's brakes fail due to improper maintenance, the driver can be held liable for your injuries. In cases where the brakes stopped working due to a defective or malfunctioning part, an injured party can hold the manufacturer of the part responsible for injuries and damages.
Knowing who you can hold accountable in your case is extremely important. Working with an experienced car accident attorney will ensure you file suits against the appropriate parties in order to obtain the maximum amount of compensation for your damages and injuries.
What Damages Are Recoverable?
Individuals who are injured by speeding drivers are able to obtain remuneration for various damages sustained in the car accident. Some of the most commonly awarded damages in Utah car accident cases include:
Medical Bills: When a person is injured in a car accident, they often sustain stacking medical expenses for treatment. Quite often, victims require medical care, hospitalization, surgery, numerous exams and testing, and even therapy and medication. Courts often award accident victims money to cover all past, current, and future medical expenses related to their injuries. The very last thing you need is to be injured by another person and then be stuck paying all the resulting bills.
Lost Wages: Accident victims often have to take off time from work to recover from their injuries. In these cases, courts are able to award victims compensation for wages they lose from their time spent not working. In cases where victims are forced out of work indefinitely, courts are able to award an indemnity to cover the earnings that the victim would expect to earn over the lifetime of their career. These amounts are typically calculated by taking into consideration the victim's education, employment status, type of work, and predicted inflation ratings. It is crucial to work with an experienced attorney who will ensure a financial expert is hired to prove these amounts for the courts.
Pain And Suffering: Courts often award reparations for pain and suffering victims experience from their injuries. These awards are very difficult to calculate. Instead, they take into consideration the type of injuries a victim sustained and the impact the injuries have on their lives.
Property Damage: Accident victims are able to obtain reimbursement for their damaged vehicles. These awards generally cover the costs for repairs or replacements to vehicles damaged in car accidents. In some cases, victims are able to be refunded for personal property that they had on them at the time of the accident.
Other Damages: Accident victims are often able to obtain restitution for a loss of life enjoyment. In some cases, children and spouses of accident victims may be able to obtain repayment for loss of consortium. Working with an experienced attorney will help you better understand what legal options are available for you and your family.
A Utah Car Accident Attorney Can Help You
You should not have to deal with complicated legal matters while focusing on your own recovery. It is crucial for you to contact an experienced and reputable attorney from Siegfried & Jensen to help with your legal claim. Our attorneys have over 30 years of experience helping accident victims across Utah obtain full and fair compensation for their injuries and damages.
We have helped over 35,000 accident victims receive a total of $850 million in awards. Our team is dedicated to helping victims obtain the compensation and justice they deserve for their injuries. Contact our office today at (801) 845-9000 to schedule a free consultation.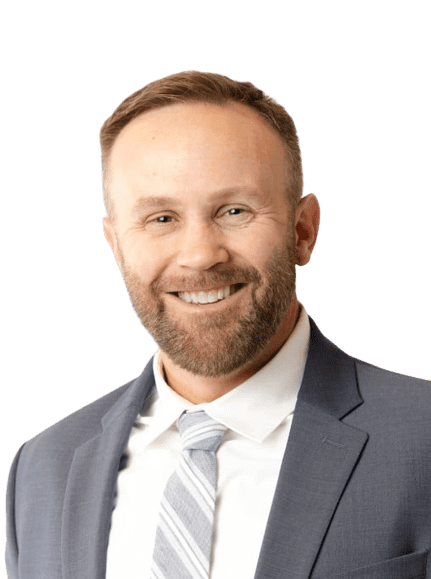 Content checked by personal injury attorney Todd Bradford. I worked for a small law firm in Utah County, where I handled various types of cases. My main focus was personal injury and I decided that is what I enjoyed doing the most. I rejoined Siegfried and Jensen in 2012 where my focus is solely on helping personal injury clients. I take pride in helping personal injury clients and enjoy serving them. If you need an attorney for auto accidents or injuries of any kind in Salt Lake City, UT, Ogden, UT, Spokane, WA, or Boise, ID, contact us.