Private Property Accidents
Under the law, slip-and-fall claims are under the jurisdiction of premises liability. This also includes all personal injury claims that are levied against a property owner due to unsafe or hazardous conditions. The owner of any property has a legal obligation or duty to maintain his or her premises, and he or she is meant to use reasonable care to make visitors aware or repair any known dangers present on the property.
A slip-and-fall accident can happen due to many reasons. These could be very difficult to notice, while others may be extremely apparent acts of negligence on part of the property owner.
There are some typical examples of the negligence of property owners that may cause slip-and-fall accidents to happen. These include the following: 
Slippery surfaces;

Uneven floors or surfaces;

Cracked or broken sidewalks;

Failing to provide barriers for dangerous conditions;

Poor lighting;

Dangerous stairwells;

Unmarked steps; and

Torn, broken or raised portions of carpet.
It is the obligation of all property owners to make guests and visitors have proper warnings concerning any potentially known dangerous conditions.
These warnings should adequately detail the condition and the possible harm that may result from the said condition when a guest or visitor does not know of it. This dangerous condition should be readily apparent for everyone on the property.
Do I Have Grounds For an Injury Claim?
There are certain standards that define when a property owner is responsible for an accident that takes place on his or her property, including slip-and-fall injuries.
In order to establish a credible claim involving a slip-and-fall injury, you are required to provide evidence that:
The property owner caused the dangerous condition, through action or inaction;

The property owner had prior knowledge of the condition but failed to correct it; and

The condition existed for a duration that the property owner should have known of the hazard's and corrected it.
If you were not given a proper warning about a hazardous condition existing on the property that could cause injury, the property owner may be responsible for your injuries. If certain standards are met, such as lack of a sign or proper warning, you could file an injury claim against the owner of the property. With the help of a skilled slip-and-fall attorney, you can see if the property owner is responsible.
If you are wanting to file an injury claim, you must do so quickly. There is a four-year statute of limitations for personal injury claims in the state of Utah. If you fail to file within the deadline, your claim will likely be denied.  
Residential Property Accidents
For an occupant to prove that a landlord is liable for a slip-and-fall injury, he or she must show that:
The owner had control over the dangerous condition that caused the slip and the fall;

Fixing the condition would not impose an unreasonable financial burden on the owner;

The dangerous condition was the reason for serious injury; and

The owner's failure to repair the dangerous condition led to the slip-and-fall accident.
The landlord must have a proper warning that a hazardous condition exists within his or her property. If the tenant is injured after doing this, the property owner can be held responsible for the sustained injuries. 
Government Property Accidents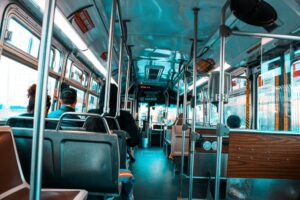 In the event that you sustain injuries due to a slip-and-fall accident on government property, you could hold the government agency that controls the property accountable for your injuries.
When an injury claim is filed against a government body due to dangerous conditions, they were usually neglected by federal, state or municipal employees.
For instance, you could be injured after tripping on a broken sidewalk located outside of a government facility. The sidewalk is on property that is maintained by the government, and this means it would follow the same liability standards that are held by private property owners.
However, filing an injury claim against a government body can be very difficult. It requires that you adhere to a different process than the one followed in personal injury claims that are levied against an individual.
If you file an injury claim against a government body in Utah, such as the municipality of Salt Lake City, you are required to first file a notice of claim before filing a lawsuit.
A notice of claim warns the city of your intentions to file a lawsuit against them. It also clarifies the details and reasons for your claim. 
You are required to include the following information in a notice claim:
You must provide relevant facts that support your claim against the city and provide information about why you are filing the claim;

You must file your claim in person to an employee of the city who is able to accept your claim; and

You must state a specific financial sum that you are willing to settle for

You are also must offer a detailed justification about how you came up with the specific amount. 
Slip-and-Fall Accidents in Utah
Each year, 17,000 people die as the direct result of a slip-and-fall accident in the United States. These injuries are the result of negligence on part of the property owner, whether they did not provide adequate warning to a dangerous condition or neglected to fix a known hazard on their property. When someone is injured in a slip-and-fall accident, the victim may be unable to return to work for an unspecified amount of time. This is a frightening and frustrating moment. The victim's family may be able to call a Salt Lake City slip-and-fall lawyer in order to recoup lost damages in these accidents. 
The Utah personal injury lawyers at Siegfried & Jensen have been helping the residents of Utah for over 30 years. We want to help victims recover after an accident by getting financial compensation for their damages after a slip and fall. If you or a loved one has been harmed in a slip-and-fall accident, call us at (801) 845-9000 to see what options are available to you.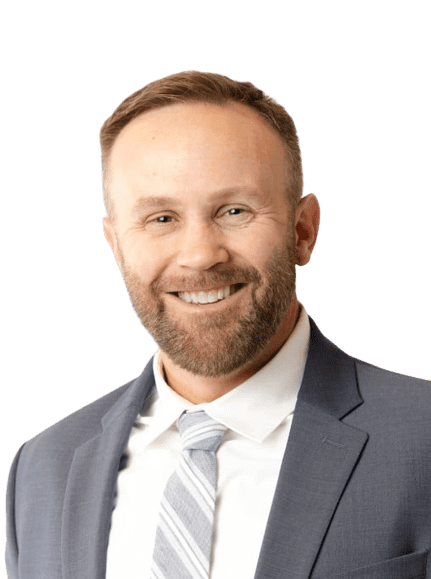 Content checked by personal injury attorney Todd Bradford. I worked for a small law firm in Utah County, where I handled various types of cases. My main focus was personal injury and I decided that is what I enjoyed doing the most. I rejoined Siegfried and Jensen in 2012 where my focus is solely on helping personal injury clients. I take pride in helping personal injury clients and enjoy serving them. If you need an attorney for auto accidents or injuries of any kind in Salt Lake City, UT, Ogden, UT, Spokane, WA, or Boise, ID, contact us.