Even though there has been greater safety awareness involving motorcycles in recent years, the number of deaths due to motorcycle accidents are on the rise. Motorcycles are a very popular way to get around. Many times, motorcyclists would rather ride a motorcycle than drive a car due to the sense of freedom and adventure which isn't found in other vehicles. Sadly, despite all the benefits found in motorcycle riding, there is an increase in risk. Motorcycle crashes have a reputation of being particularly harmful, and in certain cases, even fatal. Motorcycles do not provide the kind of protection that is needed to minimize the chance of catastrophic injury after an accident. The expert legal team at Siegfried & Jensen has provided some statistics on motorcycle crash statistics in Utah to help you understand the risks of riding on a motorcycle. 
How Common Are Motorcycle Crash Deaths?
The likelihood of someone being involved in a car crash is pretty high. In fact, the car insurance industry claims that the average driver files an injury claim once nearly every 18 years. According to the statistics, this means that the average driver will be involved in three to four car crashes during their lifetime. According to these estimates, the question is not if the driver of motorcyclist will be involved in a crash, but how damaging will the crash be when it does happen?
Deadly collisions are the biggest risk faced by motorcyclists. Due to the lack of protection and safety features on a motorcycle, these crashes have a greater chance of causing death than crashes involving, cars, pickups, and vehicles. According to data from the Utah Department of Public Safety, there were 273 car crash fatalities in 2017, Of these, 14 percent, or 39, were motorcyclists. When you consider that only 3 percent of registered vehicles in Utah are motorcycles, it is clear that motorcycle crashes have a greater chance of death than other vehicle accidents.
Essential Information on Motorcycle Crashes
According to data compiled by the Utah Department of Public Safety, over a ten-year period from 2007 to 2016, there are other potential risks involved in motorcycle crashes. This data includes:
Only 2.1 percent of crashes during the 10-year period involved motorcycles, but motorcycles accounted for 5.9 percent of injuries and 14.2 percent of deaths;

32 percent of motorcyclists involved in an accident during this time period were aged 20 to 29;

Motorcyclists (aged 50 to 54) represented the largest group, at 12.6 percent of accident deaths; and 

Motorcycle riders accounted for 92 percent of those injured in a motorcycle crash and 95 percent of those killed in a motorcycle crash, as opposed to only 8 percent of passenger injuries and 5 percent of passenger fatalities. 
What Causes Motorcycle Accidents?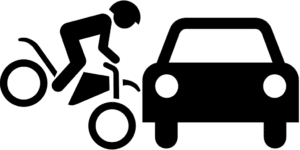 Even though more states have motorcycle helmet laws than ever before, deaths due to motorcycle crashes are still 27 times higher than those involving other cars. From 1997, the number of motorcycle-related deaths has more than doubled. About half of these deaths happened during the weekend, with most of them happening past 6:00 p.m. 
According to many personal injury lawyers in Utah, even though many motorcyclists wear helmets, the issue is that the majority of the body is not protected. Also, motorcycles are smaller and more compact, making them difficult to see, especially in the blind spot of another vehicle. Because of this, motorcycle crashes can be the most deadly type of accident on the roadway. Not only is death more common, but serious injuries are typically involved in motorcycle accidents. These types of injuries can include traumatic brain injuries, broken bones, and spinal cord injuries.
In some cases, motorcycle crashes are the fault of the rider, as they could be under the influence of drugs or alcohol, or they are riding in dangerous conditions. Other motorcycle crashes are due to reckless drivers who are speeding. A motorcyclist could also be lane splitting, which is when they drive between two lanes on the roadway. Because of the increased chance of a collision, many states have outlawed this maneuver.
In other cases, motorcycle crashes are to other drivers. This often occurs when a driver is not paying adequate attention when sharing the road with a motorcycle. One of the most common kinds of motorcycle crashes caused by another driver is when the driver makes a left-hand turn without seeing the motorcyclist. In fact, one of the worst motorcycle crashes ever took place when the driver of a truck, hauling a trailer loaded with cars, made a left-hand turn into an oncoming pack of motorcyclists. The crash resulted in 7 bikers dead and 3 others injured.
Preventing Motorcycle Accidents
Motorcycle accidents are not always preventable, especially if other drivers are responsible, but deaths involving motorcycle crashes have a higher likelihood of being prevented if motorcyclists obey traffic regulations, wear appropriate riding gear, wear a helmet, use headlights, and never operate a motorcycle while intoxicated. When both motorcyclists and other drivers follow the rules of the road, the number of motorcycle crashes could begin to decline.
Motorcycle Crashes in Salt Lake City
Motorcycle accidents have high chances of being deadly or resulting in injury. In 2016, 5,296 people were killed in a motorcycle crash, according to the National Highway Traffic Safety Administration (NHTSA). Many times, these accidents are the fault of another driver. 
When a motorcyclist is harmed in an accident, it is likely that he or she will be extremely injured. Even if the rider is wearing a helmet, motorcycle accidents can be deadly. Nearly 40 percent of all fatal motorcycle crashes involved someone wearing a helmet. 
The expert team of Salt Lake City motorcycle accident attorneys at Siegfried & Jensen has been helping the people of our great state for over 30 years. We have helped our clients regain settlements worthy of their injuries. If you have been injured by a reckless driver, call us today at 801-845-9000.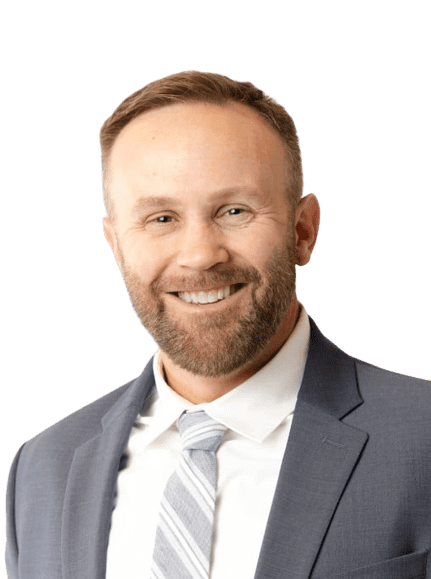 Content checked by personal injury attorney Todd Bradford. I worked for a small law firm in Utah County, where I handled various types of cases. My main focus was personal injury and I decided that is what I enjoyed doing the most. I rejoined Siegfried and Jensen in 2012 where my focus is solely on helping personal injury clients. I take pride in helping personal injury clients and enjoy serving them. If you need an attorney for auto accidents or injuries of any kind in Salt Lake City, UT, Ogden, UT, Spokane, WA, or Boise, ID, contact us.