Whether it is just a small project for a homeowner or a major commercial development, the construction industry can be extremely hazardous for workers. Every day, construction workers have to operate under extremely hazardous walking conditions, as well as other employees in the field. Because of this reality, severe work-related injuries at construction sites happen extremely often. Regulations, specifications, inspection requirements, and job safety programs all attempt to prevent accidents on constructions sites and promote awareness of safety for everyone involved in a construction job.
Construction Accidents Are Very Common
Accidents still happen and will continue to happen, despite crucial efforts made to deal with concerns regarding construction site safety caused by both the nature of the work and the array of hazards that are experienced by construction workers. These risks may include falling off scaffolds from high elevations, being hit by a moving or falling piece of equipment, electrocution, health risks due to asbestos or chemical exposure, defective equipment injuries, unreasonably unsafe machinery, and injuries due to lifting or repetitive movement.
Construction Accidents Can Be Complicated
If you or a loved one has been harmed after working on a construction job, the first step to take toward legal recovery is to call an experienced Salt Lake City construction attorney to discuss the circumstances of your case. Many potential issues may arise during the process, such as compliance with occupational and site safety standards and regulations, engineering concerns, and liability or indemnity determinations. These all mandate that your case be handled by a skilled lawyer who understands the laws involving construction area accident liability. 
OSHA Safety Regulations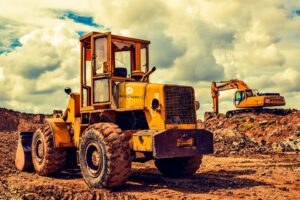 Safety regulations established by the Occupational Safety and Health Act of 1970 are practiced by all states in some form, including Utah, and these regulations are also applied to work that is completed in the construction industry. The problem of who may be liable for ensuring compliance with OSHA regulations — such as the general contractor or even a sub-contractor — usually it is placed on who is in control of the worksite or activity when the injured party was harmed. The legal impact of violating any OSHA regulations can change depending on certain conditions. In Utah jurisdictions, if evidence can be provided that shows an OSH regulation was violated which resulted in injury, little else needs to be done to establish the liability of a negligent party.
OSHA regulations are not the sole legal standards that hold a property owner, general contractor, or sub-contractor liable for an injury taking place at a construction site. Many times, the property owner or general contractor will have his or own established safety regulations, which are generally applied or made specifically for the circumstances of the construction project, and are meant to protect those who are working on the project. Violations of these regulations could also provide the basis of a construction accident injury claim. 
Getting Help After a Construction Accident Injury
If you have been harmed after being involved in an accident in a construction area, many things can be done to protect yourself and your legal rights after the fact:
Receiving immediate medical attention for your injuries;

Reporting the injury to your employer and/or construction site manager. Be sure to record the name and position of the person notified;

Write down the names and contact information of anyone who may be a witness to the accident; and

If applicable, attempt to preserve any evidence related to your injury, such as taking photographs of the location where you were injured — as well as the injuries themselves — or keeping the equipment or tool that was involved in your injury.
Scaffolding Injuries
The Occupational Safety and Health Administration (OSHA) finds that an estimated 65 percent of construction workers find themselves on scaffolds frequently. With this in mind, it isn't a real surprise that some of the most common accidents in the construction industry involve scaffolds or other types of lifts, hoists, or ladders. These accidents are not usually the most severe in terms of sustained injuries that are caused by the construction workers falling from defective, inadequately installed, or unreasonably unsafe scaffolding equipment. This may be due to an employers failure to utilize necessary protective equipment or due to the worker falling from onto another worker from a scaffold, lift, or ladder. 
OSHA Scaffold Regulations
Each employer, supervisor, and worker operating on a construction site using scaffolds is required to comply with OSHA regulations concerning construction and inspection, among other considerations. 
Design and Construction.

The design and construction of scaffolds must comply with OSHA requirements involving the type of equipment, proper capacities, construction methods, and use. Every scaffold and its individual components must be able to support its own weight in addition to at least four times the maximum predicted load without failing. Every suspension rope has to be able to support at least six times the maximum predicted load. 

Inspection.

Employers should have reasonably competent workers inspect all scaffolds and its components for any observable defects before being used each shift. Scaffolds need to be erected, moved, dismantled, or changed only under the supervision of a competently skilled individual. Each component any personal fall protection equipment — such as body belts or harnesses, lanyards, droplines, trolley lines, or points of anchorage — need to be inspected by a competently skilled individual before being used. Any noticeably damaged or worn equipment needs to be removed and immediately serviced. 
Construction Site Accidents in Salt Lake City
In 2017, out of a combined 4,674 deaths in the private sector, 971 of these deaths were in the construction industry, accounting for 20.7 percent of all fatalities. The leading causes of death in the field involve falls, electrocution, being struck by falling equipment, or being caught between tools of machinery. 
The Utah construction accident lawyers at Siegfried & Jensen are knowledgable of state law regarding these accidents and have the experience to help you in case of an injury on the worksite. Call us today at 801-845-9000 if you or a loved one has been injured while working on a construction job.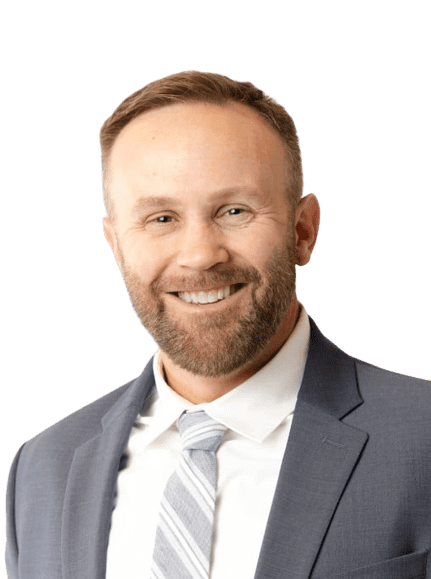 Content checked by personal injury attorney Todd Bradford. I worked for a small law firm in Utah County, where I handled various types of cases. My main focus was personal injury and I decided that is what I enjoyed doing the most. I rejoined Siegfried and Jensen in 2012 where my focus is solely on helping personal injury clients. I take pride in helping personal injury clients and enjoy serving them. If you need an attorney for auto accidents or injuries of any kind in Salt Lake City, UT, Ogden, UT, Spokane, WA, or Boise, ID, contact us.