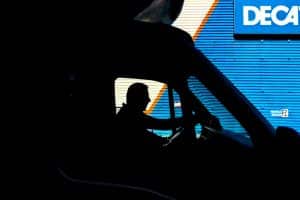 Trucks don't make up a large percentage of the vehicles on U.S. roadways. In the fourth quarter of 2021, there were 284.3 million registered vehicles, compared to the 4.06 million large trucks registered. Semis also are involved in fewer crashes than passenger vehicles. However, the potential for severe injuries from a truck accident is high.
If you were in a collision with a truck, your first assumption might be that the truck driver must be at fault. While the trucker may be liable, you must know which parties are to blame. In pursuing compensation for damages, you want to hold all responsible parties accountable for their role in the accident.
What To Know About Truck Accidents
The Federal Motor Carrier Safety Administration provides regulatory oversight for the trucking industry. The rules pertain to commercial vehicles operating across state lines or on federal roadways. Still, most states implement the same guidelines for trucks using state roads and doing business within state boundaries.
The FMCSA sets weight limits on trucks based on the number of axles the semi has, and the limits set are the maximum for a fully loaded trailer. When you think of a tractor-trailer, you probably think of a large semi with five axles. These trucks weigh at least 10,000 pounds but can weigh up to 84,000. It isn't hard to imagine why passenger vehicle occupants fare worse than truckers in a collision.
Truck Accident Statistics
There were 5,641 traffic collisions in Utah involving commercial vehicles in 2021. While the commercial vehicle designation does not necessarily mean that a large truck was concerned, a significant percentage of them likely were. According to the Utah Department of Public Safety, 908 accidents led to injuries for 1,309 people, and 52 died in 41 fatal crashes.
Speeding and distracted driving were two common factors contributing to truck accidents in the state, while alcohol contributed to only 34 crashes. However, it doesn't necessarily mean the trucker was at-fault.
Nationwide, the number of trucks involved in traffic accidents has generally been rising for the past decade. Semis involved in fatal crashes every year increased from 3,633 in 2011 to 5,033 in 2019, and the number of injury collisions went up from 62,534 to 118,527 during the same period. The National Highway Traffic Safety Administration also reports the following notable statistics:
In 2019, 893 truck drivers died, versus 3,569 motor vehicle occupants and 570 non-motorists
45,688 truckers sustained injuries, compared to 109,515 passenger vehicle occupants and 4,156 non-occupants in 2019
In 2020, 32% of fatal crashes occurred following a head-on collision, and 22% happened after the other vehicle was hit from behind
In 2020, 76% occurred on weekdays, and 63% were during the daytime hours
Truck driver intoxication was a factor in 3% of fatal truck accidents versus 23% of passenger vehicle drivers involved in truck crashes in 2020
It likely isn't surprising to discover that non-truck occupants suffer greater consequences from a collision with a tractor-trailer.
Who To Hold Accountable After a Truck Crash
Even though passenger vehicle occupants and non-occupants fare worse in collisions involving a semi, the trucker may not be entirely at fault. Driver behavior is undoubtedly often a factor, with speeding, distracted driving, drowsy driving and aggressive driving common trucker behaviors that can lead to a crash. However, mechanical failures — especially brake and tire failures — are also common contributing factors.
The FMCSA's rules and regulations for the commercial trucking industry place responsibility for truck safety on those involved at every industry level. To determine which parties are liable, you must examine the evidence and trace each piece back through the chain of operations. In addition to the truck driver, liability within the trucking industry may fall to any of the following:
Motor carrier company
Shipping company
Cargo handlers and loaders
Maintenance contractors
Parts and truck manufacturers
In addition to parties within the industry, you can't rule out the possibility that the truck did not cause the accident. Another motorist may have also been the cause. Additionally, you may bear some responsibility as well. Even if you don't, you can be confident that the trucking industry representatives will try to find ways to show that you are.
How To Prove Liability in a Truck Accident Case
Unfortunately, proving liability in a truck accident is not usually a simple matter. Most cases resulting in personal injury are due to negligent behaviors. With so many parties potentially responsible, unraveling the evidence can be complex.
One piece of evidence may point to multiple causes and liable parties. For each one, you must have sufficient proof demonstrating the four elements of neglect, which are as follows:
Duty of care: When brake failure contributes to an accident, manufacturers, maintenance contractors, the motor carrier and the truck driver may hold responsibility, and each has legal responsibility for brake safety and performance.
Breach of duty: A violation occurs when the party's actions or inactions lead to unsafe brake performance. If the motor carrier failed to conduct routine maintenance on the truck, the company breached its duty. Likewise, if the brakes were faulty when they left the manufacturer, then the manufacturer could be held liable.
Accident causation: The negligent behaviors that led to unsafe brake performance contributed to an accident. If brake failure caused the driver to rear-end your vehicle when you were stopped at a traffic light, the negligence of any party that failed in their duty could have contributed to the accident.
Injury occurrence: You need to demonstrate that you sustained injuries and that those injuries directly resulted from the car crash. You would have evidence supporting your claim if you received treatment for a head injury at the emergency room immediately after the accident.
Accidents that appear the most straightforward are often more complex than they seem. A truck accident attorney from Siegfried and Jensen has the skill and knowledge to sort through the facts and gather evidence to hold all responsible parties accountable.
How Your Role Impacts Your Case
If the insurance companies or legal counsel for the other parties involved can pin some or all the blame on you, it impacts the outcome of your case. Utah is a modified comparative fault state with a 50% fault bar. If you are more than 50% at fault, you won't be able to collect any damages for your accident in a legal claim. It won't matter how severe your injuries are; you will be on the hook for all your expenses and bear the total weight of your losses.
However, you can still recover damages if you are no more than half liable. The amount you are eligible to receive depends on how fault is allocated. If you are 25% responsible and the at-fault party is 75% liable, you recover 75% of the awarded damages. When more than one party is to blame, you receive an amount equal to the percentage of liability for all responsible parties combined.
Where To Turn for Legal Assistance
Siegfried and Jensen has been around since 1990, helping truck accident victims in Utah and surrounding states get the money they deserve and their lives back on track. We take care of your case so that you can focus on healing. When you've sustained injuries in a truck accident, you need assistance from a firm you can trust. Get in touch with us today for a complimentary case review. If you choose to hire us, you won't pay anything unless we win your case.