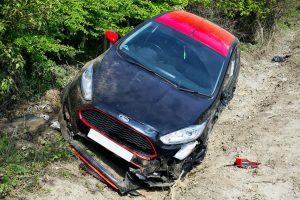 Often, people don't clearly understand why lawsuits are sometimes necessary, especially after a car accident. The common perception is that insurance pays for the bulk of the damages. If you've been in a fender-bender or relatively minor accident, you may have been able to get your car repaired without too much difficulty. However, the story can be much different when an accident is severe enough to cause injury.
Filing a lawsuit after a car accident isn't always necessary or beneficial. Whether it is worth it depends on the specifics of your case. If you sustained a severe injury in a car accident due to someone else's negligence, you might be able to obtain a settlement that more accurately reflects your total losses.
The Economic Burdens of Car Accidents
Traffic accidents can create financial, emotional and physical hardships for those involved. They also impact loved ones and employers. In 2020, 1,593,390 crashes led to injuries, and another 35,766 resulted in death. These incidents can lead to an accumulation of economic costs.
The National Safety Council estimated that collisions cost Americans $473.2 billion in 2020, with wage and productivity losses totaling $202.5 billion and medical expenses totaling $54.1 billion. The NSC's research found that each death from a car crash costs $1.75 million on average in vehicle damage, medical fees, loss of wages and productivity, administrative costs and employer costs. Disabling injuries cost an average of $101,000 per person, and other evident injuries averaged $29,200 per person.
The study also examined the economic burden for each injured individual when measurable expenses for reducing risks to health and safety are included. The average comprehensive costs were as follows:
$11,449,000 for a fatal injury
$1,252,000 for a disabling injury
$345,000 for other evident injuries
While these figures include administrative and employer expenses and don't include the true non-economic costs for those injured, car crashes can have devastating impacts.
The Way Insurance Works
Almost every state legally compels residents to have car insurance for their own vehicles. The required coverages and limits vary. Utah's motor vehicle insurance laws stipulate that drivers must have a minimum of $3,000 in personal injury protection.
PIP pays out benefits if you or your passengers sustain injuries in a car crash, regardless of fault. The policy covers necessary medical expenses, wage losses of the lesser of $250 or 85% of gross earnings weekly for no more than 52 weeks, and up to $20 daily for household help for up to a year.
The insurance only covers these expenses to the limits of the policy. If an accident results in injuries, you file an insurance claim with your provider for bodily injury coverage and the at-fault driver's insurer for property damage.
The Reasons To Sue
Filing a legal claim isn't right in every situation, and a trustworthy car accident lawyer will let you know if you have a valid lawsuit, given the facts in your case. Generally speaking, there are three common reasons crash victims file a legal claim.
1. The Insurance Company Won't Pay UP
One of the first challenges you might run into is getting your insurance company to pay out your due benefits. Insurance companies exist to make a profit, not to make sure that the people who pay for their services get the assistance they need and paid for.
If you require medical attention and miss workdays due to your accident, you should be able to submit your claim and know the insurance company will cover your expenses and wage losses according to the state law guidelines. However, you might find that they either offer you a lowball settlement or argue against your claim's validity or accuracy. You may need to file a lawsuit to get a fair insurance settlement when the insurance company does not cover relevant expenses and losses according to your policy's provisions.
2. Expenses Exceed Policy Limits
In many states, including Utah, the minimum coverage requirements are low compared to the losses many car accident victims incur. If your PIP limit is equal to the $3,000 minimum requirement, you may find that your costs quickly exceed your benefits.
When you accept a settlement from the insurance company, you usually must sign a statement that closes your case and prevents you from taking any further action. If your expenses exceed the settlement, you are stuck paying the costs out of your pocket. However, you can file a lawsuit instead and pursue damages that cover the full extent of your expenses and losses.
Before you accept a settlement offer from the insurance company, you may want to consult with an attorney. The attorney can assess your case to determine how much your injuries may cost you in the long run and help you decide whether it's worth it to pursue a lawsuit.
3. You Suffer Serious Injury
If you sustained serious injuries in the car accident and another driver's negligence contributed to the crash, you may find it worth your while to file a legal claim. First, your medical expenses and lost wages will likely exceed your policy limits. Second, your policy won't pay for non-economic damages.
When you sue for your losses, you can include both economic and non-economic damages, including the following:
Past and future medical, rehabilitation and therapy expenses
Past and future lost wages
Reduced earning capacity and potential
Physical pain and suffering
Mental anguish
Loss of relationship, consortium, society and enjoyment of life
A lawsuit lets you pursue comprehensive compensation that may more accurately reflect the actual damages you incurred in the collision.
The Factors Impacting the Outcome
Even if you think you have a good reason to file a lawsuit after a car accident, it's essential to consider the factors that impact the outcome before making a final decision. Most states won't allow you to sue unless you sustained serious injuries, and state law establishes what qualifies. However, you must also prove that the other driver's negligence caused or contributed to the accident that resulted in your injuries.
Evidence of Negligence
As the plaintiff, the burden of proof rests with you. You need sufficient evidence demonstrating that the other party's actions or inactions were the primary reasons the accident occurred and that the crash caused you objective, physical harm.
Modified Comparative Negligence
Utah and most other states have a modified comparative negligence law that significantly impacts personal injury lawsuit outcomes. Under this rule, your contribution to the accident determines how much of the awarded settlement you receive.
If you are partially responsible, you won't receive the entire award. Instead, you collect a portion equal to the other party's percentage of fault. For instance, if the defense can show that you were 25% liable, leaving the other driver 75% responsible, you only receive 75% of the awarded amount.
The rule allows you to still collect damages as long as your liability does not pass a threshold. In Utah, that threshold is 50%. If you are at least half responsible for the accident, you won't collect any of the settlement.
The Benefit of Hiring a Siegfried and Jensen Attorney
The car accident lawyers at Siegfried and Jensen are committed to helping crash victims obtain the compensation they deserve. Our attorneys have the experience, knowledge and dedication you need on your side when pursuing a lawsuit. They take care of all the heavy lifting, leaving you to focus on healing. Our no-risk guarantee also means you won't pay anything unless we win your case. Contact us today for a free case review.