Dealing with the death of a loved one is often tragic. What makes the situation even worse is learning that your loved one lost their life due to the negligent acts of another person. Having to make funeral arrangements, estate settlements, and planning for a future without the household breadwinner can be physically and emotionally exhausting.
You may consider filing a wrongful death lawsuit against the at-fault party, but your exhaustion is keeping you from finding a credible Utah wrongful death attorney. For this reason, you may be considering going ahead with a lawsuit on your own. You may even be telling yourself that you can navigate the complex court system of Utah by yourself and obtain the justice which you deserve.
While you are not entirely wrong in weighing the legal options available to you after your loved one's passing, it is extremely difficult for those unfamiliar with the civil court procedures to get claims heard in court. Compiling the stress of the legal process with your grieving process will only make the situation even more unbearable.
When it comes to filing a wrongful death lawsuit in Utah, it is crucial to contact an attorney to work on your behalf. Working with an attorney from Siegfried & Jensen will ensure you receive full and fair compensation for the loss of your loved one and all of the damages you face in the aftermath of this tragic event.
Attorneys Know The Legal Requirements For Filing Wrongful Death Claims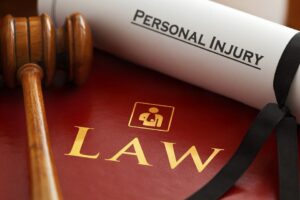 Individuals who wish to file wrongful death lawsuits may not fully understand the legal process for doing so. Most personal injury attorneys who assist claimants keep a working relationship with several defense attorneys whom they frequently encounter. Instead of slamming the filed case on a defense attorney's desk, it is more beneficial to send them a pre-settlement demand letter.
By sending a letter before filing, wrongful death attorneys are able to present case information surrounding the wrongful death to the defense attorney, present a demand amount, and negotiate back and forth on a client's behalf. If both attorneys can agree on an amount, they can help the claimant collect monetary reimbursement much quicker than having to go through an entire trial. If the negotiation does not go as planned, the at-fault party has no choice but to defend themselves in court. Working with a wrongful death attorney who respects the legal process will have all the case files, documents, and information necessary to proceed when they are required to do so.
Individuals who are not familiar with the proper legal process may contact the defense attorney, threaten to take the defendant to the cleaners, and then hope that they give in. This does not usually accomplish good results.
Attorneys Know What Claimants Are Fighting For
Distressed families who file wrongful death lawsuits do so with the firm belief that someone needs to pay for the death of a friend or family member. They often care very little about who is paying, how the funds are distributed, or the impacts of the lawsuit on others. Unfortunately, courts need more than just the belief that someone needs to pay. Although it is especially true that those accountable should be held liable for their actions, it is imperative to prove in the court of law who is responsible and what they did. Courts operate on direct request.
Claimants will need to specify all of what they are going after. If they seek damages for funeral or medical expenses, they need to list it specially. If they are seeking punitive damages, they will need to state it in their claim. Addressing judges properly takes filing motions that are properly formatted. Working with an attorney will ensure each motion is filled out appropriately and adequately.
The Case Has To Be Convincing For It To Be Successful
Although you have all the details and information that paint the defendant entirely guilty of your loved one's death, it is imperative for you to present the facts and information to the court. All of your evidence must substantiate your claim that the defendant was negligent and, as a result, your loved one lost their life.
Given the consequences of a wrongful death claim on the defendant, it is crucial for the claimant to meet the burden of proof necessary for the court to rule in their favor. Working with a skilled attorney will ensure all of the evidence is clear and convincing.
Remember, Wrongful Death Attorneys Require No Up Front Compensation                                 
If you are reluctant to hire a wrongful death attorney because you are worried about the costs, it is crucial to understand that these attorneys do not typically ask for any money up front. Attorneys at Siegfried & Jensen work on a contingency basis while handling all personal injury and wrongful death lawsuits. What this means is that claimants are able to get all of the legal help they need without paying first. After the lawsuit is won, your attorney will collect a portion of the recovered compensation to cover the fees and services related to your lawsuit. Working with clients in this manner ensures claimants are able to secure adequate representation during these very difficult times.
Hire A Utah Wrongful Death Attorney To Help With Your Case
If your loved one lost their life due to negligent or reckless acts of another person, you might be able to file a wrongful death lawsuit to obtain repayment for medical expenses, funeral expenses, loss of consortium, and various other damages associated with the loss. It is crucial for you to hire an attorney to assist you with your claim. Trying to file your lawsuit alone can jeopardize your ability to receive the maximum amount of compensation for your case.
Attorneys at Siegfried & Jensen help accident victims across Utah obtain the compensation and justice they are entitled to. In over 30 years of practicing law, we have helped over 35,000 clients obtain over $850 million in compensation for their damages. Contact our law office today at (801) 845-9000 to schedule a free case evaluation. Together, we will review your case to determine what legal options are available for you.