What Are the Stages of the Claim Process?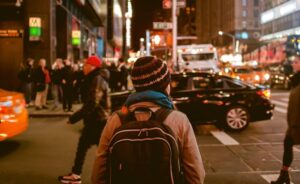 There are times when filing a car accident claim in Salt Lake City is a straight-forward and easy process. However, this is not always the case. Of course, there are moments when there is a clear cause of the incident, and the at-fault party willingly accepts their responsibility. In many scenarios, these matters are not so easy and are in fact extremely complicated. This causes the injured party to endure a lengthy and difficult legal process when attempting to regain lost compensation.
It is helpful to be aware of what to expect during the stages of the claim process. This helps prepare you for what you need to do when filing an accident claim and understand how to continue through the process.
The following are a few of the stages that you could expect to encounter when filing your car accident claim in the state of Utah:
Filing a claim.

In the events following the accident, it is necessary for you to report the crash to your insurance company in order to start the claim filing process. This occurs even if you are not at fault for the accident. Your insurance company will also assist in communications and negotiations with the at-fault party's policy insurer.

Acceptance or denial of the claim.

There will be times where the claim will be accepted without delay, and this requires that the at-fault party pay for lost compensation resulting from the accident. However, there could potentially be a situation where the claim is not accepted or is denied by the insurance company. This will require you to go to court to earn payment for your damages.

Filing a lawsuit. In the event that your claim is denied wrongfully, you have the ability to file a lawsuit. To do this, you must consult your state's statute of limitations. This stage requires you to possess accurate documentation in order to be given compensation for your damages.
Motion to dismiss.

There is a chance that the defendant, or the individual who the case is filed against, will file for a motion to dismiss the claim. This could result in your case being completely dropped on part of the judge. If this is not effective, then your claim of suit will continue.

Discovery process.

This is an important stage concerning the gathering of the necessary evidence for the case. During the discovery process regarding a civil suit, the legal representatives of both the defendant and the plaintiff will be able to present relevant information and documentation that has been gathered. After this, both sides will compare the information and decide what is to come next with the case.

Offer of settlement.

The defendant may offer a settlement amount to the plaintiff int eh event that there is significant evidence that establishes them to be at fault for the accident. In this case, the plaintiff would have the ability to either accept the offered settlement amount, counter the given offer, or deny it outright.

Case trial.

If the plaintiff chooses to deny the offered settlement amount, and in the case that the defendant does not counter with another offer, the lawsuit is able to continue in order for the plaintiff to pursue compensation through a legal trial. In the event of a trial, the legal teams of each side will present the evidence gathered in order to sway the decision of a jury or judge to vote in favor of the plaintiff.  
Get Good Legal Representation
Many times when pursuing legal action, individuals will be hesitant because they do not have experience working with attorneys and may even have some sort of ill-misconception of the legal process. This could potentially cause some people do not think highly of lawyers. Sometimes, people just think they can take on the lawsuit on their own. Other times, they just believe that the offer that is given to them is enough to pay for all their damages.
In more cases than not, lawsuits are a very complicated process. When dealing with a claim of negligence in a car accident, you will find yourself filing a claim with a large insurance company that does not have your needs at heart. These companies just want to make the most money they can and protect their profits.
It is important that you hire an experienced Salt Lake City legal professional to represent you and your case, especially when you have sustained injuries as the result of another person's negligent actions. Your lawyer will help you navigate the complexities of the court system and fight to get you the largest settlement possible to pay for your damages.
There are many times when people attempted to handle their own claims or didn't hire adequate legal representation. These people are not helping their case, and the insurance company is more likely to take advantage of their inexperience.
This is why hiring experienced Utah car crash attorneys is important.
The right legal representation can make all the difference in your final settlement amount. Your lawyer will fight for you and prevent you from being taken advantage of by large insurance companies.
Motor Vehicle Accidents in Utah
For decades, Siegfried & Jensen has been helping the people of Utah and the surrounding area who have suffered from an injury related to a terrible accident or event. We believe that one of the best ways to keep families and communities safe in the long run is to make sure that wrongdoers are held accountable today.
We have recovered over $850 million for our clients. Our firm boasts a 97% success rate with our combined 35,000 cases.
We understand that a lawsuit isn't always the answer. But we also understand that having someone on your side can mean the difference between declaring bankruptcy and rebuilding your life and moving forward, especially when you're up against an insurance company or a hospital. If you or a loved one has been the victim of a car accident or personal injury, please contact our offices at (801) 845-9000 to discuss your case with an experienced Salt Lake City car crash attorney today.