Car accidents in Utah can happen for many reasons. Unfortunately, a large percentage of automobile accidents occur due to drivers who are impaired. Driving under the influence of drugs or alcohol can severely impact a person's ability to maintain control over their vehicles. Impaired drivers often have delayed reaction time and make poor judgments and decisions.
Sadly, individuals who are involved in car accidents with impaired drivers are at an increased risk of sustaining serious and life-altering injuries. Although any motor vehicle accident is daunting to those involved, accidents involving intoxicated drivers are far more frustrating because they are entirely preventable.
When individuals sustain injuries in accidents caused by impaired drivers, they may be able to take legal actions to obtain restitution and justice for their injuries. Filing a personal injury lawsuit in Utah helps accident victims hold the at-fault drivers accountable for their actions. Unfortunately, a lot of accident victims refrain from filing lawsuits against intoxicated drivers because they are unaware of their legal rights and options.
Contacting an attorney from Siegfried & Jensen will ensure your legal rights to justice and repayment are protected.
How To Get Started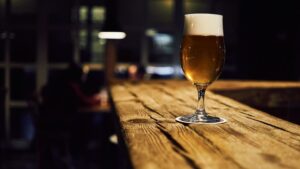 Accident victims are often overwhelmed from dealing with the negative consequences of their car accidents. This is especially true in cases where victims sustain serious and life-threatening injuries. When victims are finally able to contact a personal injury attorney, it is imperative that they prepare information to help their attorneys move forward quickly.
First, it is crucial to make sure you have all the necessary paperwork and documentation needed to file the lawsuit. You have a limited time to file a lawsuit after an accident occurs, so it is crucial to hire an attorney as soon as possible to make sure you meet all of the strict legal deadlines. Working with an attorney will ensure you are not giving up any kind of advantages in dealing with your case.
Beginning The Legal Journey
Once your attorney has proceeded with gathering all the necessary documents and information to establish a thorough and accurate claim on your behalf, they will present the claim to the at-fault driver's insurance company with a demand for a pre-trial settlement. If the defendant does not respond within the required time, your attorney will file the legal documents to begin the case in court. Typically, a motion for your claim will be met with a request for dismissal from the respondent.
If the judge does not grant their motion, the case will move forward. At this point, your attorney will work diligently to negotiate full and fair compensation on your behalf. You will work with your attorney every step of the way to ensure you are satisfied with any settlement offers sent over to or received from the at-fault driver's insurance company. You have the right to deny any settlements if you feel they are not sufficient enough to cover the expenses you incurred from the accident. You can try to negotiate a new settlement or choose to move forward with a trial.
Opting for a trial often gives injury victims the most favorable chances of securing the outcome they deserve and expect for their case. Trials provide victims with the opportunity to present the specifics of their case to the courts in order to show how the drunk driving accident caused you harm.
Available Damages For Accident Victims
Accident victims are able to obtain compensation from at-fault drivers to cover various damages they sustained in the accident. Quite often, damages are awarded to victims to cover the cost of all past, current, and future medical expenses related to their injuries. Victims are able to collect repayment for the pain and suffering they experience as well as the mental turmoil inflicted upon them from their accidents.
Furthermore, victims are able to receive finances for lost wages they experience due to having to attend doctor appointments, go through surgeries, being hospitalized or attending therapy long-term. In cases where victims are forced out of work indefinitely, attorneys often hire financial experts to calculate the lifetime earnings a victim will lose due to their accidents.
Victims are able to obtain compensation to cover the repairs or the replacement of their vehicles, and they are able to collect restitution for loss of consortium. These awards are given to victims in recognition of the impact their injuries have on their spousal and familial relationships. Finally, victims are able to receive punitive damages. These damages are awarded in drunk driving accident cases as a form of punishment toward the drunk driver.
Working with an experienced and knowledgeable attorney will provide you the best opportunity to win the maximum amount of reimbursement to which you are entitled for your injuries and damages in Utah. Your attorney will help you put together your claim by gathering evidence, speaking with witnesses, collecting documents and reports from medical professionals and law enforcement, and gathering photographs of the vehicles and the scene of the crash. Furthermore, your attorney may hire expert witnesses to re-create the scene of the accident in order to provide the most details of the circumstances surrounding your incident.
Contact A Utah Personal Injury Attorney To Help You
If you were injured in a car accident caused by an impaired driver, it is imperative to contact a personal injury attorney as soon as possible. Attorneys at Siegfried & Jensen work aggressively to help accident victims protect their legal rights to compensation for injuries and damages sustained in their accidents.
For over 30 years, our law firm has helped over 35,000 accident victims obtain restitution for various damages, including:
Lost wages;
Medical expenses;
Mental anguish;
Loss of consortium;
We are dedicated to helping accident victims receive the greatest amount of repayment for their claims. Contact our law firm today by calling (801) 845-9000. By scheduling a free consultation at your earliest convenience, we can review the details of your case to determine the best legal options for you.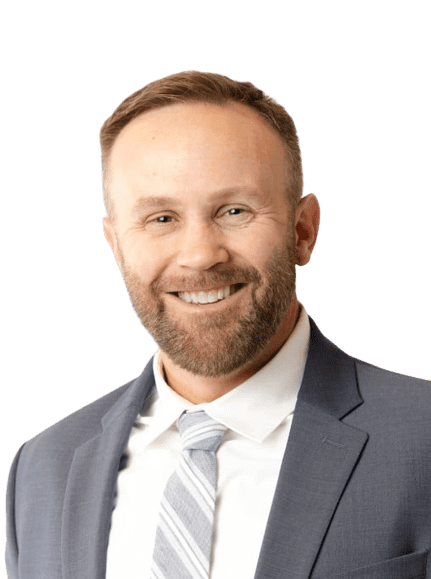 Content checked by personal injury attorney Todd Bradford. I worked for a small law firm in Utah County, where I handled various types of cases. My main focus was personal injury and I decided that is what I enjoyed doing the most. I rejoined Siegfried and Jensen in 2012 where my focus is solely on helping personal injury clients. I take pride in helping personal injury clients and enjoy serving them. If you need an attorney for auto accidents or injuries of any kind in Salt Lake City, UT, Ogden, UT, Spokane, WA, or Boise, ID, contact us.