What Is the Definition of a Rollover Accident?
It is well documented that rollover collisions are one of the most dangerous types of car crashes. They have the highest fatality rate of auto accidents, with over 10,000 people killed annually due to a rollover crash. A car crash is considered a rollover collision when the vehicle turns over onto either its roof or side. Rollovers have even increased in commonality on the roadways due to the change of vehicle compositions. There are more sport utility vehicles and lightweight trucks on the road than ever, and these specific vehicles are more vulnerable to turning over due to their higher center of gravity.
More often than not, rollover crashes involve just a single vehicle that loses control due to some reason, whether it be because the driver loses control of the vehicle due to roadway conditions, uneven ground, hitting a curb, or some sort of other hazards while behind the wheel.
Characteristics of Injuries and Key Factors
Reports from the National Automotive Samling System Database indicate that, during a rollover accident, rollover collisions generally affect five main areas: head and neck, thorax, abdomen, upper limbs, and lower limbs. A large percentage of rollover crash victims sustain more than one injury throughout one of these regions, with the head and neck the most vulnerable area of them all. There are some common rollover injuries that are prevalent in these types of accidents. These include traumatic brain injury, spinal cord injury, broken bones, lacerations, abrasions, and bruises. The reason for the prevalence of these injuries is usually due to slamming into another car or road hazard, colliding with unsecured cargo, contact with metal or broken glass, or form being tossed inside the car or ejected entirely.
There are long-lasting side effects of these specific injuries that can impact the victim's life, maybe even forever. Whether it is impairment of key functions such as speech, eyesight, memory, or emotional control, these injuries are significant and can make life difficult for surviving victims. There have also been documented cases of rollover crashes causing blindness, loss of hearing, dental injury, chronic back pain, disfigurement, and significant nerve damage.
Common Causes of Rollover Accidents
Rollover collisions usually happen when the vehicle tips over, when is usually when a tire hits an obstacle, such as a curb or a piece of soft soil, which causes the disruption of the vehicle's forward motion. This usually results in the car rolling over sideways.
There are other key reasons that tend to result in rollover crashes. The design of a car, dangerous roadway design, or defective tires can all cause rollovers. As previously mentioned, SUVs or minivans are typically vulnerable to these types of accidents due to their center of gravity, which causes them to roll over easily. This is more common if the design of the vehicle is defective. The negligence of other drivers or inclement weather conditions can also play a factor and increase the chance of a rollover.
What to Do After Being Involved in a Rollover Collision
There are some important steps to take after being involved in a rollover accident. You should always contact the authorities in order to report the incident and provide some sort of official documentation. It is also crucial that you see immediate medical attention in order to provide validity to the claim that the crash resulted in your sustained injuries. Even if you feel that you weren't terribly injured in the incident, many symptoms of injuries are not always readily apparent or physically experienced directly following the collision. You could even possibly sustain more life-threatening injuries the advice of a healthcare physician is not obtained, possibly even making your condition worse. The more proof you have that the crash resulted in your significant injuries, the better off you will be when you file a personal injury claim.
What a Personal Injury Lawyer Can Do For You
After you contact police officials and seek medical help for your injuries, you should then take steps toward discussing the circumstances of the crash with a qualified car wreck attorney in Utah, such as Siegfried & Jensen. When you are harmed in a rollover crash, it is likely that liability can be placed on another driver, the manufacturer of the responsible vehicle, or the municipality due to their poor roadway design.
The initial stages of a car crash are the most crucial when trying to establish a strong accident claim, and an experienced personal injury lawyer can help you determine who should be held liable for the accident and your resulting injuries. A trial lawyer will help you properly evaluate the merits of your accident claim and provide guidance on how you can perhaps recover lost compensation due to your resulting damages such as medical costs, property damage, lost income, and pain and suffering caused by your injuries.
Rollover Accidents in Salt Lake City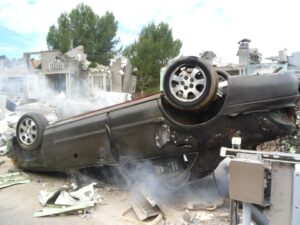 Rollover crashes are inherently dangerous crashes and are particularly susceptible to cause life-threatening injuries. In the event the victim survives, they will likely have some type of devastating injury that disrupts their life, as well as their ability to support their families.
It goes without saying that rollover accidents have the potential to affect someone's life for the worse. There are limitless dangerous distractions when a driver is behind the wheel. These include but are not limited to cellphones use, having conversations with passengers, and being intoxicated on drugs or alcohol. If you are injured in a rollover crash, you need to partner up with an experienced attorney who can help you recover compensation for your damages.
At Siegfried & Jensen, our team of experienced car accident lawyers in Utah has been helping the residents of Utah for over thirty years. We are committed to helping you after you or a loved one is injured due to the reckless actions of another person, and we have helped thousands of families recover the compensation they deserve after an accident. If you have any questions, you can contact us today at (801) 845-9000 for a free, no-obligation consultation with an experienced legal professional.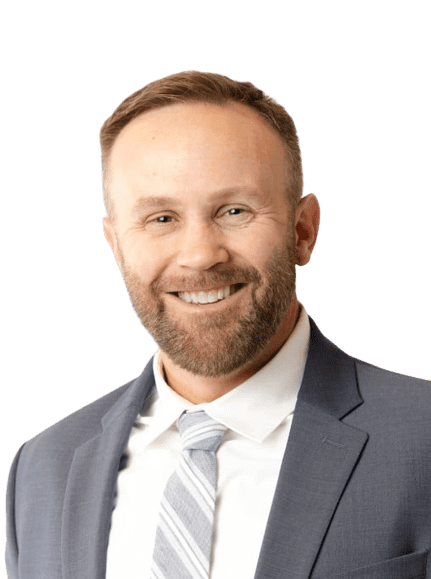 Content checked by personal injury attorney Todd Bradford. I worked for a small law firm in Utah County, where I handled various types of cases. My main focus was personal injury and I decided that is what I enjoyed doing the most. I rejoined Siegfried and Jensen in 2012 where my focus is solely on helping personal injury clients. I take pride in helping personal injury clients and enjoy serving them. If you need an attorney for auto accidents or injuries of any kind in Salt Lake City, UT, Ogden, UT, Spokane, WA, or Boise, ID, contact us.