When attempting to regain monetary compensation following an auto accident in Salt Lake City, or anywhere in Utah for that matter, it is often not as easy as other cities in the United States. There are two particular car crash laws in Utah that may stop you from being able to regain lost compensation caused by injuries and damage following a motor vehicle collision.
The experienced Salt Lake City car crash lawyers at Siegfried & Jensen want you to know that, if you have been harmed in an auto accident in the state of Utah, it would be helpful to learn more about two laws that are practiced in the state:
Personal Injury Protection (PIP) Threshold Law; 

The Law of Comparative Negligence.
You may not be familiar with either of these laws. In these cases, it is very likely that insurance companies will attempt to use your ignorance and lack of knowledge against you in order to reduce the evaluation of your personal injury claim or deny coverage outright. 
The Personal Injury Protection (PIP) Threshold Law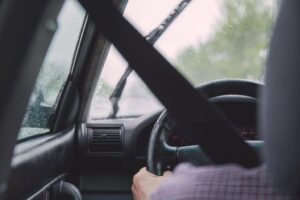 Every auto insurance policy has to come with personal injury protection (PIP) coverage in the state of Utah. It is not optional and is required under state law. PIP coverage is apart of the auto insurance package. This kind of coverage offers policyholders at least $3,000 in benefits for any medical costs that are associated with any injuries sustained in an auto accident, regardless of if the policyholder was the victim or was at fault for the collision.
PIP coverage is automatically made available to you immediately after you notify your insurance provider about being involved in a car crash. However, while having a minimum of $3,000 automatically available to cover your medical costs is no doubt a great thing, there is a downside that sometimes goes unnoticed by victims and their lawyers in Salt Lake City, as well as across all of Utah.
It is a problem that Utah law mandates that injured parties use at least $3,000 of their PIP coverage on auto accident related medical costs. If the injured party fails to do so, it will effectively bar him or her from filing a personal injury claim against the liable party and his or her insurance provider in an attempt to recover additional compensation. These other damages could include, but are not limited to, lost income, lost earning capacity, pain and suffering, and other damages.
In this case, the worst thing that can be done is to wait too long after the incident before seeking medical help. If you have been harmed in a car crash in Salt Lake City or anywhere in Utah, it is crucial that you seek medical treatment immediately and maintain records of your medical costs. It is important to first exhaust your existing PIP coverage — at least $3,000 in medical costs associated with the auto accident injury — or you be unable to regain compensation for other damages.
As always, there are certain exceptions to the rule. In cases involving PIP coverage, you are not legally mandated to expend PIP coverage if you are wanting to levy a claim against your own insurance provider or if your claim involves wrongful death, permanent disability, or disfigurement.
Make certain that failing to meet the $3,000 PIP threshold will engage your insurance adjuster to withhold your personal injury claim, under the pretense that your auto accident-related injury was not severe enough if you did not take on at least $3,000 in medical costs. 
The Law of Comparative Negligence
This law is not quite as complex as the threshold of PIP coverage, but it may be a bit confusing if you have never experienced an auto accident in Salt Lake City or anywhere else in Utah. Our Salt Lake City auto accident lawyers at Siegfried & Jensen are going to explain that Utah utilizes a legal doctrine of comparative negligence which will consider the extent of negligence on part of the everyone involved in the incident.
Regardless of if you are not at fault for the car crash but were seen by the court to be at least partially liable for the incident, under the law of comparative negligence, the amount of financial compensation that can be recovered will be reduced in accordance to the percentage of your own negligence related to the incident. In this case, if a jury rules that you were 30 percent liable for the car crash, and your total personal injury damages comes out to $70,000, you would only be able to regain $49,000. 
If you have other questions about your personal injury claim, or how comparative negligence works in the state of Utah, it is helpful to consult with a Salt Lake City vehicle collision lawyer today in order to receive an expert opinion to build your case. 
Salt Lake City Area Auto Accidents
Car accidents are the most common cause of injuries in the United States, with nearly 6 million traffic collisions happening each year. 
Of these 6 million accidents, around 3 million people will be seriously injured in a crash, with 2 million sustaining permanent injuries as a result of these crashes. 
Sometimes these collisions can be even more severe. About 37,000 people die each year in the aftermath of a car crash. Whatever the case, it is evident that these incidents can be particularly severe for those involved. In some cases, victims can contact an experienced Salt Lake City auto accident lawyer in order to regain lost compensation after a crash and bring the at-fault driver to justice for their role in the collision. 
The expert legal team at Siegfried & Jensen has helped the residents of Utah and the surrounding areas recover after being injured in a crash caused by another driver's negligence. We have a proven track record, having helped thousands of clients regain multi-million dollar settlements after a crash. Contact our law offices today at (801) 845-9000 if you or a loved one have been injured by a reckless motorist.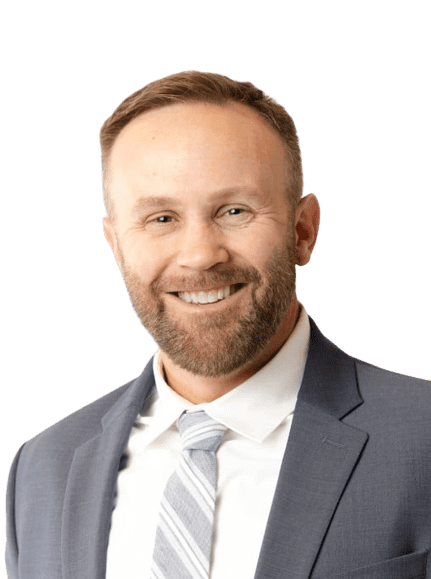 Content checked by personal injury attorney Todd Bradford. I worked for a small law firm in Utah County, where I handled various types of cases. My main focus was personal injury and I decided that is what I enjoyed doing the most. I rejoined Siegfried and Jensen in 2012 where my focus is solely on helping personal injury clients. I take pride in helping personal injury clients and enjoy serving them. If you need an attorney for auto accidents or injuries of any kind in Salt Lake City, UT, Ogden, UT, Spokane, WA, or Boise, ID, contact us.