When you are a pedestrian who is struck by a motor vehicle, your legal claim will probably be leveled against the driver of the vehicle that hit you. Depending on the circumstances of the accident, you may be able to file a claim against the municipality where the accident took place, in the event that unsafe roads, traffic lights, or road signs that may have played a part in the accident. We are going to examine these potential claims a bit more closely.
Right After the Crash
If you receive injuries in any car crash or similar accident, it is in your best interests to contact law enforcement officials, document the scene of the crash as well as the vehicle involved, gather the names of witnesses, and get in touch with your insurance company.
Seeking Medical Care
If you are experiencing any sort of pain after being struck by a motor vehicle, you should always seek medical attention right after the collision. If the pain is particularly severe, you may need to take a trip to the emergency room. Otherwise, you should pay a visit to your primary care provider immediately as soon as you are able to. Do not wait too long. Insurance adjusters and the courts will often assume that in the event you did not seek immediate medical help following the crash, you didn't sustain serious injuries. It is important for your health as well as your legal rights to seek proper medical care and to have your injuries and any relevant treatments documented.
Who will Pay for Your Medical Costs?
Utah is a no-fault state, which means the party who is responsible for paying the costs of an injured pedestrian's medical expenses after a car crash will likely be the insurance company of the driver, which will be responsible for part or all of the injured pedestrian's medical costs. In order to find out more about how liability is determined in no-fault states, reference Utah law or speak with a qualified Utah injury attorney.
Filing a Claim Against the At-Fault Driver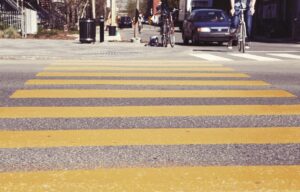 If a pedestrian is struck by a motor vehicle, the motorist who struck the pedestrian is often, but not always, determined to be at fault for the collision, even if the pedestrian was not using a defined crosswalk.
This is because of negligence and traffic laws that require motorists to be aware of their immediate environment and to pay attention to roadway hazards. A pedestrian is seen as a roadway hazard. Essentially, motorists have a legal obligation to be aware of and avoid roadway obstacles as well as other drivers and pedestrians.
If the pedestrian was using a crosswalk when they were struck by a car, the crash would undoubtedly be the fault of the driver. A motorist who strikes a pedestrian in a crosswalk will have nearly no chance to avoid taking on liability for the accident. Even if the pedestrian was not using a crosswalk when he or she was struck, he or she will likely still have a strong chance of successfully winning their lawsuit, as long as he or she was alert of roadway conditions and did not run out into the street before the collision.
In Utah, a pedestrian is required to use a crosswalk if one is available within 700 feet. This means that a pedestrian does not have a legal right to enter the roadway and have vehicles stop for them unless they are using a crosswalk. The pedestrian must always use common sense. If a pedestrian crossing the road outside of a crosswalk while not paying adequate attention or without using common sense, he or she will likely lose their case against the motorist.
Filing a Claim Against the Local Municipality
A few crashes involving a motor vehicle and a pedestrian may be the fault of the city or town because of certain conditions. It could be due to the layout of the streets or due to the malfunction of a traffic control device, such as a traffic light or road sign. Let's take a look at a few examples.
A more obvious example would be a broken traffic signal. If both the motorist and the pedestrian had a green light, and the pedestrian crosses without seeing that oncoming vehicles also had a green light, then it is possible to file a negligence claim against the municipality.
However, if the pedestrian did see that oncoming traffic had a green light and decided to cross regardless, then he or she would not have a strong case and would likely lose their case against the city.
Another example of negligence of the municipality could be due to the placement of the crosswalk. Imagine if there was a crosswalk right after a curve located on a busy roadway, without a road sign to alert oncoming traffic that there was a crosswalk coming up. That would be considered poor city planning as it created a definite safety hazard. Motorists would likely come around the curve at high speeds without knowing that a marked pedestrian crosswalk was coming up soon.
Fatal Pedestrian Crashes in Utah
Auto-pedestrians accidents are on the rise in Utah, accounting for over 15 percent of all traffic collisions. These accidents are often sudden and unexpected and usually leave occupants with intense pain and suffering. When a pedestrian is killed due to the negligence of the at-fault driver, surviving family members should always contact an experienced wrongful death attorney in Salt Lake City to get the justice they deserve.
Over the past 30 years, Siegfried & Jensen's Utah car crash lawyers have fought tirelessly to get the state's citizens the full and fair compensation they deserve for their medical expenses, funeral arrangments, and other damages caused by a deadly pedestrian collision. Our experienced personal injury lawyers are dedicated to helping victims get the justice they deserve after the loss of a loved one or family member. Call a qualified car accident attorney today for a free consultation to discuss your case.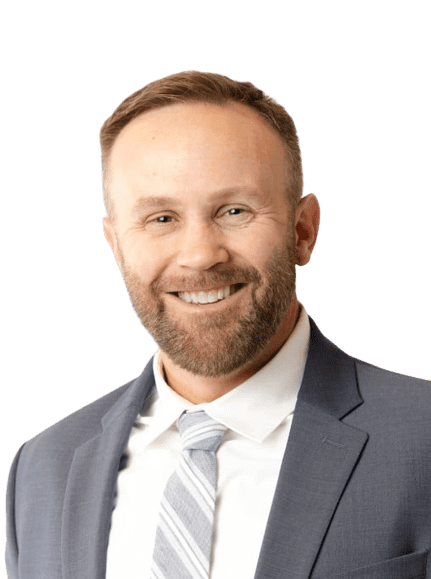 Content checked by personal injury attorney Todd Bradford. I worked for a small law firm in Utah County, where I handled various types of cases. My main focus was personal injury and I decided that is what I enjoyed doing the most. I rejoined Siegfried and Jensen in 2012 where my focus is solely on helping personal injury clients. I take pride in helping personal injury clients and enjoy serving them. If you need an attorney for auto accidents or injuries of any kind in Salt Lake City, UT, Ogden, UT, Spokane, WA, or Boise, ID, contact us.