If you are participating in a personal injury claim, you should first understand that you must first determine the value of your case before beginning any negotiations toward a settlement. You cannot negotiate until you are certain how much money you are seeking. When trying to decide how much to settle for, you should focus on settling the claim for what a jury in your area would award in the event you are successful. You should also consider what your chances of winning the lawsuit would be. 
First Issue: Winning a Personal Injury Lawsuit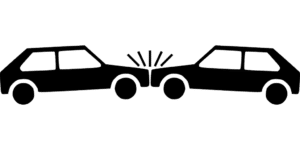 You may wonder what chance you have of winning your case if it goes to trial. You have to realistically determine your chances of winning the trial. To do so, you should understand what evidence there is for and against your case. You should also consider the credibility of your witnesses while maintaining an idea of what juries in your area have been doing recently.
There are many potential examples. You could be involved in a car crash such as a rear-end collision, where the chances of your claim being successfully are near 100 percent, regardless of what court you are in. You don't really need to concern yourself with what juries have been doing in recent cases, as you are probably going to win the case.
However, there are more difficult cases, such as those involving product liability or medical malpractice, or perhaps even a car crash case where there is significant evidence against you. In a majority of cases, your chances of winning could be as low as 10 percent. Once you have a grasp of your chances of winning the case, you should begin considering your financial and noneconomic damages.
Second Issue: What You May Be Awarded
There are two primary damages involving a personal injury claim:
Damages that can be calculated exactly (deemed as "special damages"); and

Damages that are not able to be calculated (or "general damages").
Damages that can be calculated exactly, or special damages, are lost income and lost earning capacity, medical costs, and other financial losses. Damages that can be exactly calculated include pain and suffering, emotional anguish, and related claims.
You should understand not only the damages that are being claimed but also the kind of awards that juries in your area have been making recently. For instance, if you are in a conservative jurisdiction where juries usually do not allow for recovery of large damages, regardless of the extent of the injuries, then you should adjust your expectations on your final damages. However, if your trial is taking place where juries award massive damages for even slight harm, then you should definitely raise your assumed settlement figures.
Developing a Plan
Taking all of these points into consideration, you should create a plan that can enhance your chances of winning your case.
If you think that you may have a 50 percent chance of winning the case, and the jury may potentially award you close to $1000,000 for your financial damages, you may want to consider a settlement that is valued at around $50,000. Keep in mind that every personal injury lawsuit is different, and this is an extremely rough outline for the valuation of a settlement.
Negotiation Techniques
Once you have a decent figure that you are willing to settle your claim for, you should then begin negotiations for your final settlement. The first move is largely up to you. Insurance providers usually prefer that the plaintiff offer the first figure, such as in a demand letter. They do not want to offer more than they are obligated to. If you somehow miscalculate the value of your claim and demand less than they would have offered, then they will take this into account and correspondingly lower their offer.
When creating your initial demand, you will probably wonder how much to ask for. You should have a settlement large enough that gives you room to negotiate. For instance, if you choose to settle for $90,000, and you demand $100,000, you have some room to negotiate. Generally, your initial demand should be at least twice as much as you are wanting to settle your claim for, if not more than this. Give yourself room to negotiate.
The next big concern is knowing how much to reduce your demand when responding to the offer of the insurance provider. This can be complicated, and usually depends on the circumstances of the case, how close you are to the trial date, and even the relationship between your lawyer and defense attorney, if the case has progressed to a lawsuit.
There are no cut-and-dry rules on how to conduct injury settlement negotiations. Every case is unique. If you are attempting to settle your own personal injury case with the insurance adjuster directly, you have to do what seems to be the right choice. It is a complicated process. If you reduce your demand too rapidly, you might lose money in the final settlement offer. However, if you do not reduce it fast enough, the adjuster may lose interest and not increase the provided offer. 
If you are attempting to negotiate your own settlement, and feel that it is becoming too difficult, you should call a skilled Salt Lake City personal injury attorney to discuss your case in depth. 
Salt Lake City Auto Accidents
Car crashes happen all the time across the United States, and Utah is no exception. There were 243 roadway deaths in Utah during 2012. These crashes often result in significant financial damages for those who are injured.
At Siegfried & Jensen, our team of Utah personal injury lawyers has been helping the citizens of Utah for over 30 years. We will fight tirelessly to get you a settlement that is worthy of your damages so you can recover after an accident. If you or a loved one has been harmed by a negligent driver, call us at (801) 845-9000 to see how we can help you.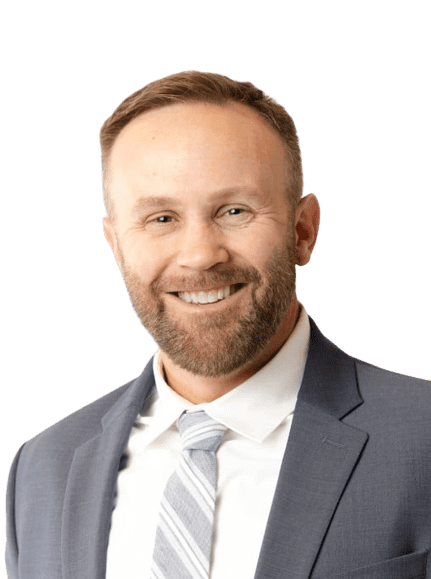 Content checked by personal injury attorney Todd Bradford. I worked for a small law firm in Utah County, where I handled various types of cases. My main focus was personal injury and I decided that is what I enjoyed doing the most. I rejoined Siegfried and Jensen in 2012 where my focus is solely on helping personal injury clients. I take pride in helping personal injury clients and enjoy serving them. If you need an attorney for auto accidents or injuries of any kind in Salt Lake City, UT, Ogden, UT, Spokane, WA, or Boise, ID, contact us.