A death that is due to the negligence of another party could provide the basis of a wrongful death claim. By definition, these kinds of personal injury claims are meant to provide surviving family members with some type of financial recourse for the wrongful actions of another party, but there are certain exceptions that exist pertaining to wrongful death laws — and the most important one involves the immunity of government agencies. If you have recently lost a loved one due to the actions of a government worker or entity, you should learn how this could impact your claim. It goes without saying, but you should always seek counsel from a qualified Salt Lake City wrongful death attorney in order to enhance your chances of having a successful claim.
Lawsuits Against the Government
Generally, claims that are levied against a state, municipal, or federal agency are well known for being extremely complicated. For instance, these lawsuits will usually have a much shorter statute of limitations, and victims will likely experience some type of cap on their non-economic damages. In certain cases, victims could be completely unable to file a claim against the government at all. This is the case when a government body is immune to any liability for the incident.
Claims that are filed against the federal government will likely be applied under the realm of the Federal Tort Claims Act (FTCA). 
When Are Government Agencies Immune from Liability?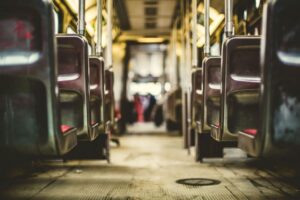 Under federal and state statutes, the government could be immune from liability regarding a wrongful death case when one of the following scenarios applies:
The death was caused by the execution or enforcement of a court order;

A death happened due to civil disobedience — such as a failure to provide police supervision;

A death took place due to a natural-occurring, temporary hazardous condition on an area walkway or roadway — such as slippery roads; or

A death happened caused by natural conditions on city property.
In other cases, it may be applicable that a surviving family member can seek damages against a government entity. This comes into play when a government employee causes death related to the scope of his or her employment. Other instances that may result in a wrongful death claim against a municipal entity could include:
Failure to properly maintain or repair hazardous roadways; or

Misconduct or negligence of a government employee within a municipal building.
The FTCA establishes that federal government entities are immune from punitive damages in all cases. Essentially, even if a government employee is found to have contributed to the death of another, the surviving family members are only able to recover economic damages from the entity that acted negligently. Instances of economic damages include the following:
The expenses related to the final condition or injury — such as medical costs, surgery, or attempted rehabilitation costs.

Costs related to the funeral and burial of the deceased;

Future loss in income or wages, if the deceased was a primary wage earner in the household; and

Any other concrete or determinable loss related to the wrongful death.
These economic damages could possibly be recovered in a wrongful death suit involving a government entity. In order to ensure that you get the full extent of the damages that you are eligible for after the death of a beloved family member, it is best to contact an experienced Salt Lake City wrongful death attorney in order to strengthen your case. Legal representation will help make sure that your case is taken care of fairly and that you receive the maximum amount of compensation deserved associated with your loss. 
Punitive Damages that a Family Member Cannot Recover
There are certain punitive damages that cannot be recovered through a wrongful death claim levied against a government entity. The punitive damages that cannot be recovered in these lawsuits include:
Emotional pain and mental suffering; and

Loss of partnership, guidance, or consortium.
Federal agencies are immune from punitive damages in all cases under federal law. 
Filing a Wrongful Death Claim Against a Government Entity in Utah
The state laws in Utah establish specific procedures when filing any tort action against a government entity. For instance, in order to start the claim process, the surviving family member of the deceased is required to file and sign a written notice of claim. This document must contain certain pieces of information regarding the claim. These include
The amount of damages sought by the party;

How the wrongful death took place;

Why the surviving family member believes that a municipal entity  is liable for the damages; and

Copies of medical reports from medical practitioners who tried to treat the deceased, when applicable.
This notice of claim can be approved or denied by the appropriate agency within the state government. If the government decides to deny liability for wrongful death, the surviving family members a wrongful death claim as long as one of the provided criteria is applicable. If you have any other questions concerning your wrongful death claim, it is advised to contact an experienced Salt Lake City wrongful death lawyer. 
Medical Malpractice Injuries in Salt Lake City
Wrongful death can happen in many ways. However, medical malpractice is a significant contributor. You may think malpractice is something that only happens in movies or on television, but it is a real issue that affects thousands annually. 
Each year in the United States, medical malpractice causes nearly 90,000 deaths. 
Nearly half of all doctors will be involved in a medical malpractice suit during their career. Many times, doctors feel as if these cases are unwarranted. In certain cases, surviving family members may be eligible to regain lost compensation associated with their loss by contacting a skilled Utah medical malpractice attorney. 
At Siegfried & Jensen, we believe that no family member should cover the costs associated with the loss of a loved one at the hands of a negligent party. If you have lost a family member due to another's negligence, call us today at 801-845-9000.