When you choose a physician or hospital, it is an important decision. It is crucial to educate yourself as much as possible before making a final choice. Not all doctors and medical facilities are alike, and they do not all provide the same level of care. Mistakes can happen, and these include errors that can sometimes be as severe as medical malpractice.
Before you select a healthcare provider, you should be certain that you figure out if there have been any complaints made against the physician or hospital you are considering. We are going to review some key resources that can help you gather information on medical practitioners and hospitals before you make a final decision.
"DocInfo" and the Federation of State Medical Boards
The Federation of State Medical Boards has created a database called DocInfo that gives access to background information on nearly one million licensed physicians in the United States. This includes data on any disciplinary actions taken against the physician. 
Utah State Medical Board
In Utah, it is required that doctors are licensed in order to practice medicine. The Utah state medical board also handles any disciplinary issues. This can result in the suspension of the practitioner's license to practice or even permanent revocation of their medical license altogether. 
There is free access for everyone in order to find out if the Utah state medical board has taken any form against a specific practitioner or physician. There is also a federal website that allows you to contact the Utah state licensing board directly. The Federation of State Medical Boards has created a list of contact information for each state's medical board provided here.
Utah Department of Health
If you have second thoughts when choosing a certain hospital in Salt Lake City, the Utah Department of Health is a useful source of information to look to in order to investigate if there have been any complaints made against a given medical facility. For instance, if there are any reports of improper care of unsafe conditions that are reported. These are all concerns that you would want to know of before making a final decision on a hospital.
Court Records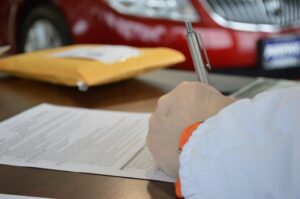 There will be a court record filed if anyone has ever filed a medical malpractice suit against a doctor in the state of Utah. Many of these court records are available online, although there may be some research required in order to find out how to find some of this information through state databases.
If anything, you should be able to find out if any lawsuits have been filed — past or present — against a specific doctor. If you are not able to find these documents online, you can likely go to a courthouse and pay for a copy of the court record, given that this information is not confidential.
Always use caution when looking through court records. In some cases, patients will sue their physician only because they were offended by some behavior, such as poor bedside manner. Courts will often "throw out" these cases because, ultimately, no medical malpractice took place. However, there will still be a record of the physician being sued. Simply put, do not assume that a doctor committed a grave medical error just because someone filed a suit against them. Many skilled physicians have been sued by upset patients, and many of these have been dismissed as groundless.
Types of Complaints
There are some complaints that you may find levied against a physician or medical facility. Some of the most common are the following:
Unnecessary surgeries;

Inappropriate course of treatment;

Early discharge; and

Inadequate discharge instructions.
Physician Grades
There are organizations that exist solely to rate the quality of doctors, and one is the National Committee for Quality Assurance (NCQA). This organization collects information regarding the quality of care provided by doctors to their patients. With this information, they assign a grade to the practitioner. You should be able to find this grade assigned to the doctor if the NCQA has evaluated them. 
Health Insurance Evaluations
There are health insurance plans that provide information on doctors, like their education, fields of specialty, and previous work history. You may be able to find this type of information on your insurance provider's website, online, or through a phone call.
Do Your Research
When choosing a physician, or a medical facility where you want to have a procedure of treatment, it is always a significant decision. Unless you are experiencing an emergency — where you will likely have little time to make an informed decision — it is worth the time to investigate your potential options carefully. You may not have enough time to go through the referral process, being recommended to various hospitals or doctors, in order to make a choice on what the best option is. At the least, you should be sure to not hire a doctor with a record of making poor choices and other mistakes. 
Salt Lake City Medical Malpractice Injuries
Each year, it is estimated that 225,000 people die due to medical malpractice across the country. Of these injured victims, only about 2 percent ever file for medical malpractice. This is unfortunate because medical malpractice resulting from the negligence of a medical practitioner can ultimately worsen a patient's condition and potentially cause them to undergo unnecessary and costly medical procedures. This can leave the victims and their families to take on massive amounts of debt due to inappropriate treatments. In some cases, the victims are able to contact a Salt Lake City malpractice injury attorney to protect their legal rights after an injury.
The Utah personal injury lawyers at Siegfried & Jensen have helped victims recover after being the victim of medical malpractice. We work tirelessly in order to recover the largest settlements possible for our clients. If you or a loved one has been injured due to medical negligence of a physician, call our offices today at (801) 845-9000 to discuss the options available for your case.