It is likely that you have heard of medical malpractice, either while watching a TV show or just a buzzword in a big news story. However, many Americans who haven't experienced it do not really understand what medical malpractice is and what comes along with it. Sadly, medical malpractice can impact to nearly anyone and is always a tragic event. We often trust our physicians to do their best to keep us safe, but you may wonder what happens when this trust is violated.
The experienced Salt Lake City malpractice attorneys at Siegfried & Jensen have decades of experience helping individuals who have been injured due to the negligence of a trusted medical professional. We have championed the rights of our clients and fought to get them the settlement they need to recover after an accident. Let's discuss key aspects and elements of medical malpractice so you can better understand your legal rights.
What Exactly Is Medical Malpractice?
When a doctor or medical practitioner causes injury to you due to a failure to perform their duties with a standard level of competence or reason, this is known as medical malpractice. This can mean various things and can manifest itself in many ways. Essentially, if your physician makes a mistake resulting in harm to you that another doctor in a similar situation would not have done, this is considered to be medical malpractice.
Elements of Medical Malpractice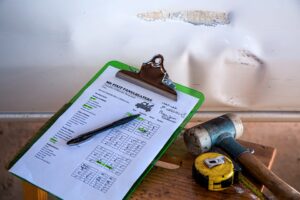 If you believe that you have been a victim of medical malpractice, or just want to safeguard yourself from being a victim in the future, it is crucial that you understand some key elements that are in effect concerning medical malpractice cases.
Doctor-Patient Relationship.

You first must establish that you sought medical treatment and that the doctor agreed to treat you. This can be relatively simple, even just scheduling an appointment at their office or medical facility, visiting the hospital, or any formal request of treatment. The physician is required to know that they are caring for you and take you on as a formal patient.
Negligence.

Negligence of a medical practitioner can take place in many ways, but basically, it is found to be a behavior that neglects to be "reasonably skillful and careful." In the event that your physician does — or fails to do — something that a skilled physician would not — or would — do, then it is considered negligence.

Harm. When a physician fails to perform in a "reasonably skillful and careful" way, and it results in some kind of injury, you will want to pursue a medical malpractice case. Injuries can be either physical, emotional, economic, mental, or social, but the injury must be directly caused by the negligence of the physician without confusion or doubt. Specific damages are required to be shown to be caused by the negligence of the medical practitioner in order to have a successful medical malpractice lawsuit.
State Laws & Medical Malpractice
There are specific requirements in each state, Utah included, involving medical malpractice claims. In Utah, the statute of limitations sets a time limit of two years after the date of the accident in which the plaintiff is required to file a suit against the at-fault party. Also in the state, there are caps on the amount of non-economic damages that can be recovered, such as those involving mental or emotional anguish and suffering. It is important to contact a qualified Salt Lake City medical malpractice attorney in order to better understand the specific rules in effect in your state and to better your chances of receiving a favorable settlement or verdict. This can make a real difference in the outcome of a medical malpractice suit.
Damages That Can Be Recovered
A Utah medical malpractice lawyer can help victims of medical negligence seek two basic kinds of damages through an injury claim:
Economic Damages.

These make up the actual costs that resulted from the sustained injuries resulting from medical malpractice.
Non-Economic Damages

. These can be difficult to calculate and represent emotional losses including pain, suffering, and inconvenience to the plaintiff.
Due to an understanding that a significant rise in medical malpractice cases and settlements was impacting the cost of health care in the state, the Utah legislature instituted the Utah Health Care Malpractice Act in 2010. This act establishes that individuals with valid claims are able to seek full economic damages that result from medical malpractice, but the courts are able to reduce the value of economic damages on the grounds of any collateral sources of compensation. For instance, if the negligent actions of a health care provider cause a disability — and the patient recovers any form of disability compensation — the courts can reduce the awarded settlement based on the value of the disability payments.
When assigning a dollar amount to non-economic damages, there are certain difficulties due to the subjective nature of the process, but one of the important responsibilities of a Utah medical malpractice lawyer involves ensuring that victims of medical malpractice recover the maximum amount of damages for their suffering and other non-economic damages they take on. The Act set a cap on non-economic damages in medical malpractice cases, which is set at $450,000, which can be subject to adjustment in accordance with inflation.
Medical Malpractice Injuries in Salt Lake City
Many people in the United States are unaware of this fact, but medical malpractice is the third leading cause of death across the country. Many health professionals have been involved in these cases, and many of them believe that these cases are unwarranted. Sadly, many victims of medical negligence do not seek compensation for their sustained damages. However, our team of experienced Salt Lake City medical malpractice attorneys wants to protect the rights of the residents of Utah.
For over 30 years, Siegfried & Jensen has been helping victims recover after being injured due to medical negligence. If you or a loved one has been harmed by a trusted medical professional, call us today at 801-845-9000 to discuss your claim with expert legal counsel.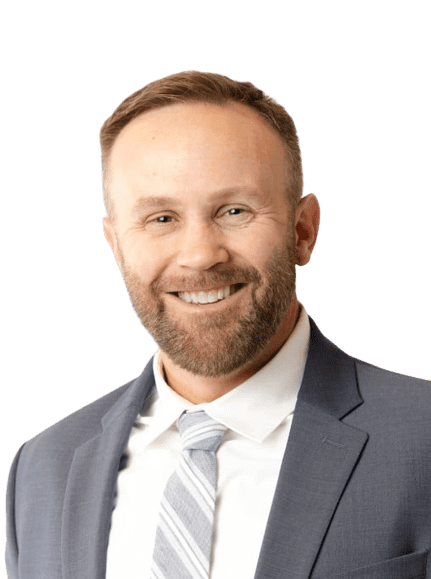 Content checked by personal injury attorney Todd Bradford. I worked for a small law firm in Utah County, where I handled various types of cases. My main focus was personal injury and I decided that is what I enjoyed doing the most. I rejoined Siegfried and Jensen in 2012 where my focus is solely on helping personal injury clients. I take pride in helping personal injury clients and enjoy serving them. If you need an attorney for auto accidents or injuries of any kind in Salt Lake City, UT, Ogden, UT, Spokane, WA, or Boise, ID, contact us.