Before self-driving cars even existed, there was a pretty defined legal landscape regarding vehicle safety and liability of drivers, owners, and manufacturers involving injuries and damages sustained in car crashes. Now that autonomous cars have become more common in the current landscape, there are questions about who is liable for who is responsible for safety measures with these vehicles, as well as how to establish fault when a driverless vehicle causes a crash. Below we are going to discuss the details of these cases and answer some common questions regarding driverless vehicles.
Safety Regulation of Self-Driving Cars Is Unclear
Congress has been successful so far in efforts to provide uniform safety legislation for testing and deploying autonomous vehicles. This has caused several other states to pass their own safety regulations, and this helps impose a degree of liability on both manufacturers and the owners of autonomous vehicles.
This means, in practical terms, this lack of national safety standards means that if you sustain injuries in a crash with a driverless vehicle, any legal action taken against the owner or manufacturer of an autonomous car can vary widely. Utah does not have any state regulations concerning autonomous vehicles at this time.
The Human Aspect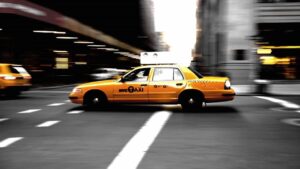 In a regular car crash with a human driver behind the wheel, the driver likely has engaged in some type of reckless behavior or negligence, like running a traffic light, which results in an accident with another motorist. In this situation, the reckless driver is mostly responsible for the injuries resulting from the crash.
The owner of the car may be liable for the accident as well, as long as the owner of the vehicle had the knowledge of the car being driven while also giving consent to it being driven. When the crash was caused due to some manufacturing defect present in the car, anyone damaged in the incident is able to file suit against the manufacturer on the basis of "product liability" for their fault in the crash. That would establish three potential methods of recourse if you have been injured in a regular car crash: the at-fault driver, the owner of the vehicle, and its manufacturer. This does not consider the potential liability of the insurance company of the at-fault driver.
When there is no "driver" to sue in crashes involving driverless vehicles, it would perhaps seem initially that your potential avenues for recourse are limited to the owner of the vehicle, its operator, or the manufacturer. But, this is a rapidly changing legal area. In most cases, until the technology has advanced to where the driverless car is fully autonomous, a human driver is still needed to sit in the driver's seat so that he or she is able to take the controls when necessary, or if the human operator is needed to take over in order o regulate and monitor the movement of the car.
Establishing Liability for Self-Driving Car Accidents
There have been previous cases involving driverless cars. In 2018 there was a case where a self-driving uber vehicle collided with a pedestrian. This shows that autonomous vehicles and technology have not advanced to the point where the car is able to sense and react to sudden and unexpected dangers on the road.
The upside of this is that, as long as autonomous vehicles require a human operator, these drivers who are sitting in the front seat and monitoring the car will stay potentially liable for the negligence that contributes to a vehicle collision. In the case that these human drivers or operators are the employees of a large company like Uber, Google, or another tech giant that is working with driverless cars, the companies will be liable for damages that have been established by principles of employer liability claims in car crashes.
Manufacturer Liability for Autonomous Vehicle Collisions
When dealing with the liability of the manufacturer, certain states have passed laws that have established the automated driving system to be the driver or operator of a driverless car, as a way of conforming to currently applicable rules of the road. In these cases, the law may require that the manufacturers of these cars take on liability for each accident where the automated driving system is responsible. This theory suggests that the automated driving system's negligence resulted in the crash, meaning that the manufacturer would assume liability in these cases.
This may give some sort of comfort to someone who is injured by a driverless vehicle because of the wealth of these large vehicle manufacturers. However, it is still required that fault be proven by the plaintiff. This means that, whether due to some fault in its system or through the gathering of data recorded to prove negligence, the case will have to go through the court system in order to establish liability. This area of law is still developing due to the novel nature of driverless vehicles, so there will likely be further legal developments regarding similar cases in the future.
Auto Accidents in Utah
Even when you exercise precaution on the road, or crashes caused by reckless drivers can still happen. These can result in severe injuries and leave you to pay for expensive medical bills. These accidents can result in the loss of a loved one, and the family is often left to take on the consequences. These sudden deaths can take a toll on a family, leaving them feeling like they have no options. In some cases, they can contact a Utah wrongful death lawyer to help them file a claim. If you have any questions, call us today for a free, no-obligation consultation.
At Siegfried & Jensen, there are experienced car crash attorneys in Salt Lake City to help you with your case. You aren't alone after a car accident. We have been helping the residents of Utah and the surrounding areas for over 30 years. We have helped win millions of dollars for families after an accident. Please, do not hesitate to contact us at (801) 845-9000 if you or a loved one has been injured in a car crash. Give us a call to see how we can help you.