It's a devastating feeling when you get in a car accident. You're upset, confused, overwhelmed. You have adrenaline rushing through your body and you might not know what to do next. There are steps you can take to ensure that this incident is as painless as possible. Siegfried & Jensen offers you a list of mistakes you can avoid when you get into a crash.
You didn't call the police
Always, always, always call the police after a motor vehicle collision! Don't listen to the other driver if they try to pressure you into not calling. You will always need a police report no matter if the crash was a fender bender or a major accident. The police report states what actually happened and serves as evidence for the insurance companies. It also prevents any false claims later on. Make sure you also get a copy of the police report.
You didn't get enough information
It's vital to exchange information with the other driver, regardless of how minor the accident may seem. Because even if you feel no pain right away, that might just be adrenaline and injuries can crop up. You'll need the other driver's information to properly file a claim.
Smartphones make this easier than ever. You can just type the information you need into your phone. Additionally, you should take clear pictures of the accident for evidence. Always get the following information:
Name

Insurance info (company and policy number)

Address

Phone number

License number

License plate number

Make and model of vehicles

Vehicle owner's information if different than the driver

Any witnesses' contact information

Name and badge number of the police officer
You said the accident was your fault
Never, never admit fault after a crash. While you may feel like it's an appropriate response to the incident by saying "I'm sorry", it's not a good idea. This is because admitting fault could be used against you and hurt your chances of collecting damages.
And even if you think you caused the crash, you may be wrong. There may have been other circumstances beyond your control that contributed to the crash that you simply don't realize right away. All the details can be unknown. Plus, it is possible for both drivers to be partially at fault.
Additionally, even if you believe the other driver was at fault, don't accuse them or be rude. It's always better to be calm and reasonable.
You didn't take pictures
If it is safe, it's always a good idea to take pictures of the scene of the accident. It's an easy thing to do on your phone and photos serve as crucial evidence. Try to get photos of:
All vehicles involved (including damage and their position)

Inside of vehicles (such as the airbags)

Roadway

Street signs

Skid marks

Debris

Damage to property like guardrails or signs

Your injuries
You didn't see a doctor
It's absolutely essential to be examined by a medical professional following an accident. The best thing to do is to go to your local emergency room or Urgent Care. Some injuries are not felt until hours or days after the crash, such as bruised ribs. Always get yourself checked out if you feel any pain. It's also a good idea to get documentation of the injuries from the crash as it will support your injury claim when dealing with the insurance. You also need to get a treatment that is appropriate for your injury. If you are still uncomfortable, even if it's been a while since the accident, get help. Medical bills can be expensive, but an experienced attorney such as Siegfried & Jensen can get you compensation. Keep rigid records of medical bills and lost wages you that incur as a result of the accident. You will need them in a personal injury claim.
You didn't contact your insurance company
It's vital to report the accident to your insurance company as soon as possible. If you don't, it could severely hurt your chances of garnering damages.
You trusted the insurance company
Insurance companies are a financial business and they want to give you as small a claim as possible. Because of this, they may try to take advantage of you. They will try to get information from you that will not work for your best interests. They may even try to deny the claim completely. Always remember that you should not give the insurance company any statements or sign anything without talking to an attorney like Siegfried & Jensen.
You took the insurance company's first offer
Insurance companies want to be done with you and your claim. They also want to give you as little money for your settlement as possible. In light of this fact, the first offer they give you will probably be a low ball. If you feel you are not getting full compensation don't accept the first offer. Having an attorney on your side is an added bonus. It's also important to know the full extent of your injuries before you settle because you want to be compensated for long-term physical and financial effects.
You didn't reach out to an accident lawyer
Regardless of how severe that actual accident was, you should contact an attorney to discuss the situation in order to ensure that you are prepared for the days to come. A skilled auto accident attorney can help protect your rights so that you are not taken advantage of. As well, having a lawyer is crucial if you suffered severe injuries. A lawyer can deal with your insurance company and fight to get you the help you need. So contact a law firm asap! It can make all of the difference for your claim.
You can find out about more information on what you should do if you are injured in an accident by reaching out to Salt Lake City-based law firm Siegfried & Jensen at (801) 598-1218.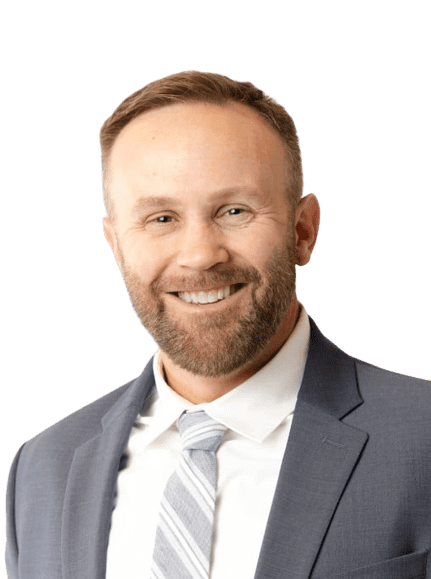 Content checked by personal injury attorney Todd Bradford. I worked for a small law firm in Utah County, where I handled various types of cases. My main focus was personal injury and I decided that is what I enjoyed doing the most. I rejoined Siegfried and Jensen in 2012 where my focus is solely on helping personal injury clients. I take pride in helping personal injury clients and enjoy serving them. If you need an attorney for auto accidents or injuries of any kind in Salt Lake City, UT, Ogden, UT, Spokane, WA, or Boise, ID, contact us.